Devlin Hodges may have had an unremarkable career on the gridiron, but since leaving it, he has found much more success in love.
After playing his collegiate career at FCS school Samford, Hodges went undrafted in 2019, but was signed by the Pittsburgh Steelers, who at the time were reeling from losing Ben Roethlisberger to injury. He started six of eight games and threw for 1,063 yards but only five touchdowns against eight interceptions.
After stints with the Rams and the Ottawa Redblacks in Canada, he left professional football and is now playing the supportive boyfriend of country singer Lainey Wilson. But how did their relationship begin?
•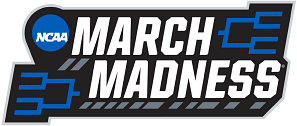 ---
How did Delvin Hodges and Lainey Wilson meet?
The rumors between Hodges and Wilson first began when the latter was spotted wearing the former's jersey during a Luke Combs concert:
Hodges was completely awestruck at Wilson's tribute:
And afterward, he decided to reach out to Wilson, which began an exchange on Twitter:
The two eventually made their public debut at the 2023 Academy of Country Music Awards. She commented on bringing Hodges to the event to Entertainment Tonight:
"Yup, yup. I brought me a hot date tonight. I sure did. I mean, he's looking like a snack over there, ain't he? I said, 'You know what, you can be my date but you can't steal my thunder.'"
---
Lainey Wilson didn't reveal relationship with Delvin Hodges for two years
Most celebrity relationships are not immediately revealed by the people involved, and Hodges and Wilson were no different.
Speaking on The Bobby Bones Show, the country singer revealed:
"He's been around for a while. I just decided to make him wait for two and a half years."
She explained further:
"He knows what it's like chasing a dream because he's done that for himself. He was in the NFL. He tried out literally for the Steelers and made it and had a really great run with them. Went out to LA Rams and did that. But I'll tell you, he is good as gold. Supports me, would never come in between anything that I'm trying to do. He's like, 'Go get it, girl.' And I made him wait for a while. I mean…it's been a little over two years now."