In the Dallas Cowboys vs. Tampa Bay Buccaneers wildcard postseason game, Brett Maher, the Cowboys' kicker, failed with his opening four extra-point tries.
Maher missed his first two shots to the right of the upright just in the first half of the game. His next attempt was then dragged to the left. In the third quarter, he mis-kicked his fourth XP attempt to the top of the upright.
Maher eventually got a fifth opportunity, and he took it this time. CeeDee Lamb caught a TD pass on fourth down, and Maher successfully kicked the extra point inside the uprights to raise the tally to 31-6.
•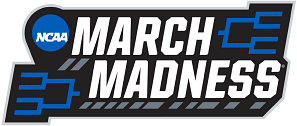 Brett Maher had a successful regular season. He made 90.6 percent of his field goal attempts and also made 50 of 53 on extra-point efforts. But his troubles began in the last regular season game when he failed on his first extra-point effort versus the Washington Commanders.
Despite scoring the first four TDs of the game, the Cowboys only led by 24-0 instead of 28-0 as Maher failed to convert the extra points.
The positive thing for Brett Maher was that despite his errors, the Cowboys' offensive unit exploded to a healthy lead in the first half over the Buccaneers. The team was generally unaffected by his lacklustre showing.
Nine other kickers in NFL history, according to StatMuse, have missed three PATS in a single game. The only player to have missed four is Maher.
The last time a player failed to make at least three extra points in a match was in a game against the Atlanta Falcons in 2019, when the Buccaneers' Matt Gay fluffed three of his five efforts. Brett Maher set a new record with a quartet of misses.
The other nine kickers that missed 3 PATS in a game are:
Matt Gray for the Tampa Bay Buccaneers against the Atlanta Falcons in 2019
Roger Ruzek for the Philadelphia Eagles against the New Orleans Saints in 1993
Max Zendejas for the Washington Commanders against the Minnesota Vikings in 1986
Bob Thomas for the San Diego Chargers against the Seattle Seahawks in 1985
David Trout for the Pittsburgh Steelers against the Cleveland Browns in 1981
Rick Danmeier for the Minnesota Vikings against the Cleveland Browns in 1980
Tom Dempsey for the Los Angeles Rams against the Atlanta Falcons in 1976
Sam Baker for the Philadelphia Eagles against the New York Giants in 1968
Billy Atkins for the Buffalo Bills against the Los Angeles Chargers in 1960
Edited by Akshay Saraswat