The Dallas Cowboys' season ended in disappointing fashion for Dak Prescott, as the quarterback struggled against a powerful San Francisco 49ers defense during the NFC divisional round, losing 19-12, and the franchise again missed on its first NFC championship game appearance since 1996.
News also broke that Prescott ended his longtime relationship with Natalie Buffett, adding more fire to a week where not many things have been good for him. However, it seems that heartbreak isn't really on his mind currently.
Reports from Page Six say that the quarterback, 29, is currently dating 20-year-old LSU swimmer Jadyn Jannasch, and that the pair were "active" during the holidays. An insider from Page Six said:
•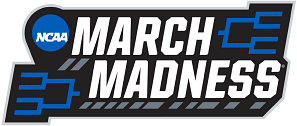 "She has been telling teammates it's a rebound relationship for him, and it's still going on. But given that she's in school and he's in Texas, it's not an everyday thing."
It looks like they're just casually dating and that the relationship is moving slowly, especially because they live in different states. But Prescott has not lost time with heartache since his previous relationship came to an end.
Jadyn Jannasch: Who's Dak Prescott's new girlfriend?
The LSU swimmer is the daughter of Jeff Jannasch, the owner of Town Square Mortgage. While his Instagram account is private, Jeff posted a picture of himself with Dak using the caption "Just hanging out with my best friend!" He has a business relationship with the Dallas Cowboys.
Jannasch is from Frisco, Texas, which is in the Dallas area.
The LSU swimmer took some of her teammates to two Dallas games during the 2022 season to watch Prescott play. She committed to the university so she could swim alongside her brother, Jack, who's also a swimmer for the Tigers.
According to LSU's official page, she was impressed with the university "because of the amazing atmosphere, coaches, and the extreme want to be able to swim on the same team as her brother". She's currently majoring in mass communication.
Her college academic record is also impressive. She was elected to the SEC's First Year Academic Roll. She also claimed third place in the 100-yard breaststroke with a time of 1:04.21 against Tulane and Vanderbilt in the opening meet.
It's unclear if Jannasch and Prescott are involved in a long-term relationship, but they're currently dating.
Edited by Joseph Schiefelbein