Tom Brady and Gisele Bundchen's divorce took all of two seconds to go viral late last year. Together for almost two decades, their separation came as a surprise to most fans. However, it didn't take too long for dating rumors about the two to appear in the media.
Fans have taken to discussing Bundchen and Tom Brady's dating life online, often linking one celebrity with another. Bundchen, who was previously linked to her jiu-jitsu instructor Joaquim Valante by fans, has recently been linked to real estate developer Jeffrey Soffer.
In the case of Valante, the rumors emerged after he and Bundchen traveled to Costa Rica together for a holiday. However, there has been no confirmation of any of these rumors from any of the persons involved.
•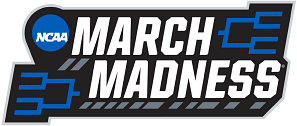 Soffer, 55, was previously married to Elle Macpherson, an Australian supermodel, who was with Soffer from March 2009. They dated for about four years before getting married in Fiji on August 3, 2013. They separated in 2017.
Soffer has five children, three from his previous relationship with a woman named Kimberley, and two from Macpherson's earlier marriage to Arpad Busson.
The Soffer family is one of the United States' richest, earning their wealth through real estate and hotels. Soffer, who is himself a hotelier, works in the family business.
---
Is Jeffrey Soffer friends with Tom Brady?
Despite the rumored development between Gisele Bundchen and Jeffrey Soffer, the latter has been friends with the star QB. They were spotted together in January when Tom Brady was spending some quality time with his daughter Vivian.
They were even pictured together with soccer icon David Beckham, having a good time together over some pizza. The two men also attended an NBA game in Las Vegas with Brady's sister Julie and broadcaster Jim Gray.
Soffer owns several properties in Miami. Apart from their under-construction mansion, both Bundchen and Brady also have properties in Miami. The supermodel recently purchased housing in the area, close to Brady's house.
---
What is Jeffrey Soffer's net worth?
According to Celebrity Net Worth, Soffer's net worth is valued at a whopping $1 billion. Donald Soffer's son, Jeffrey, started his journey by working on Aventura in Florida. Today, it is one of the most expensive places in the area.
Furthermore, he has projects in places like the Bahamas, Las Vegas, Orlando, and Arlington.
Jeffrey Soffer has been working since he was 17, eventually dropping out of college to work on his own. Some of his impressive properties include a $170 million yacht and a 25,600-square-feet house in Indian Creek, Florida.