Jon Robinson is the former general manager of the Tennessee Titans, a position he held for six years before he was relieved of his duties yesterday.
Jon Robinson has been in and around the NFL since 2002, and he is one of the league's most accomplished backup players. Robinson, unfortunately, paid the ultimate price for the Titans' inconsistency this season, and he is now looking for a new job. Today, however, we will not be focusing on Jon Robinson's job description, but rather on his significant other, Jaimie Robinson.
Jaimie Robinson is a college graduate of Nicholls State University. While she was a university student, she met her future spouse, Jon, for the first time. They met while she was working at her side job as a waitress at the sports bar Bubba's II in Thibodaux, La. Following that meeting, they exchanged contacts and kept in touch for the next couple of months before they finally started dating.
•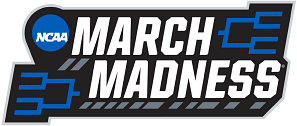 Jon and Jaimie Robinson were a couple for a good seven years before Jon popped the question and asked Jaimie Robinson to marry her. Of course, Jaimie said yes, and the couple was married in 2002.
Since getting married, the couple has been inseparable, with Jaimie being by his side since his first steps as a professional in the NFL. They have been together through thick and thin, from Jon's days as an area scout on the New England Patriots to his most recent job as the general manager of the Tennessee Titans.
Do Jaimie and Jon Robinson have children?
Yes, Jon and Jaimie Robinson have two daughters, Taylor Brooke and Bailey Rae. Taylor is the older of the two siblings, and the now sixteen-year-old is rounding up her high school education. On the other hand, Bailey is two years younger than Taylor and is also in high school.
What do Jaimie and Jon Robinson do these days?
Jaimie Robinson is currently focused on raising her two daughters and keeping the family together. She was also a regular at the Tennessee Titans' home fixtures during Jon's time there.
On the other hand, Jon Robinson will be in the job search for the first time since 2015, when he left his role as Director of player personnel of the Tampa Bay Buccaneers. Thanks to his proven track record, he will most likely be in high demand.