Patrick Mahomes, the quarterback for the Kansas City Chiefs, still keeps in touch with some of his childhood buddies from the Texas town of Whitehouse.
Ryan Cheatham, a buddy of Mahomes, is happy for him but not shocked that he has developed into one of the NFL's top quarterbacks. Cheatham said that Mahomes was frequently among the fans encouraging him while he was a player on national championship baseball teams at Tyler Junior College and later at the University of Texas at Tyler.
•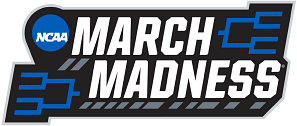 Mahomes is among the most brilliant quarterbacks the league has ever produced, but there is a possibility that his stratospheric ascension might not have taken place at all.
Mahomes and Cheatham embarked on a quarterback duel in middle school that continued until his junior year. Despite their intense rivalry as kids, Mahomes and Cheatham became close friends while playing football and baseball.
How did Patrick Mahomes and Ryan Cheatham become friends?
Patrick Mahomes and Cheatham were called to the Whitehouse High School football field for a special exercise just before seventh grade. On that day, Mahomes and Cheatham were instructed to work out alongside each other as Reno Moore, the offensive coordinator, ran passing and footwork exercises.
Cheatham and Mahomes were fantastic that day. Moore noticed the abilities and techniques they had developed from performing other sports.
Moore ordered the two youngsters to stop after about 60 minutes. He had seen enough. Both boys showed promise. The first indication that Cheatham and Mahomes were buddies came as he observed them leaving together.
Coaches started switching Mahomes and Cheatham out as the starting quarterbacks since their first day of seventh grade. Mahomes produced more huge plays despite being a little shorter and having a slightly stronger arm. Cheatham served in Moore's scheme more as a model and reliable playmaker.
The central theme throughout Mahomes' high school career was his friendship with Cheatham. Cheatham and Mahomes had competed against each other on the field for three full years before they reached ninth grade. Every weekend, they played games at each other's homes.
Whitehouse football coaches from all levels were astounded by how closely the two fiercely competitive teenagers could maintain their friendship.
Patrick Mahomes eventually seized control of the starting QB position. Mahomes guided the squad to a 38-33 victory against Sulphur Springs on a wet night while amassing more than 500 yards of offense.
Adam Cook, the offensive coordinator at the time, acknowledged that Ryan Cheatham would have entered the game if it hadn't been raining.
"Patrick won the position at that point," Cook said.
Edited by Joseph Schiefelbein