Sam Ponder is an American sportscaster. She was born in Phoenix, Arizona, and attended Central High School and The King's College in New York City.
Following her high school education, she got admitted into the prestigious Liberty University, where she acted as a Liberty Flames Sports TV Network reporter. It was her first sojourn into the world of organized sports. She has been working in the American sports industry ever since.
Ponder hosts Sunday NFL Countdown on ESPN. She is an experienced sportscaster, having worked as a reporter/host for ESPN college football and as a basketball sideline reporter.
•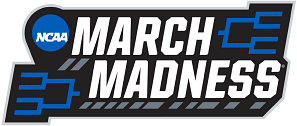 Alongside her role as the College Gameday, she was the resident sideline reporter for ESPN's Thursday Night College Football with Rece Davis, Jesse Palmer, and David Pollack from August 2012 until 2014.
On the personal side of things, Ponder is married to former Minnesota Vikings QB Christian Ponder. Following her marriage, she started appearing on ESPN/ABC broadcasts by her married name, beginning with the January 1, 2013 broadcast of the CapitalOne Bowl. She and her husband have three children: Bowden Sainte-Claire, Robinson True, and Price Anne-Drew.
Sam Ponder caused a stir in the trans athlete debate
Sam Ponder defended young women who felt they were unfairly removed from their sports rosters to be replaced by trans women.
Ponder wrote on Twitter:
"I barely said anything publicly about this issue & I've had so many people message me, stop me in the street to say thank you+, tell me stories about girls who are afraid to speak up for fear of lost employment/being called hateful [sic].
"It is not hateful to demand fairness in sports for girls."
She was referring to comments made by Riley Gaines. Gaines was sharing messages sent to her by young sportswomen who felt threatened that their spots in lineups were being taken by trans women - leaving them feeling helpless.
Sam Ponder has gotten a lot of flak for this, especially on Twitter, with some calling her a "bigot" and a "transphobe."
It's a controversial topic and it will be interesting to see if there is any more to come on this storyline.