Jimmy Garoppolo is not playing in today's divisional-round playoff game against the Dallas Cowboys due to a foot injury. The injury was sustained during the Week 13 game against the Miami Dolphins. He sustained a broken foot in the game and is yet to resume training due to the severity of the injury.
Garoppolo has been replaced as the 49ers' starting quarterback by seventh-round rookie QB Brock Purdy, who has adjusted to NFL life like a duck to water. Purdy has gone undefeated in games started since Garoppolo's injury, and he has been arguably the league's best quarterback during that time. Purdy will take the field against the Dallas Cowboys in the Divisional Round, hoping to lead his team to yet another Conference Championship game.
•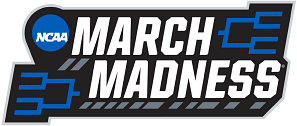 Jimmy Garoppolo's Fantasy Outlook
Jimmy Garoppolo had one of the better seasons of his eight-year NFL career before he got hurt in week 13. Interestingly, Garoppolo got the chance to start due to Trey Lance's injury in week one. As a result, no team in the current NFL has had as many QB injuries as the San Francisco 49ers. Garoppolo's contract with the 49ers expires at the end of the current NFL season, so he has likely played his final game for the team.
Garoppolo has been ruled out of the 49ers' divisional-round game against the Dallas Cowboys on Sunday. Garoppolo was able to resume working out on the side at practice this week, according to Kyle Shanahan, who added that there's an "outside chance" the quarterback will play if the 49ers advance to the NFC Championship Game.
How is Jimmy Garoppolo performing this season?
As stated earlier, Jimmy Garoppolo has one of the better seasons in his eight-year NFL career. For most of the season, he was the 49ers' undisputed QB1 and played just like it. Garoppolo marshaled his team into playoff territory, and he was doing so with a certain swagger. However, it all came crashing down in a week 13 matchup against the Miami Dolphins when he suffered a broken foot.
Since then, he has been trying to get back to full fitness, but the signs aren't positive. The signs point to the fact that Jimmy G has probably played his last snap for the 49ers as he steps into free agency at the end of the current season.
Garoppolo has had a solid statistical season so far. Putting up a stat line of 2,437 passing yards, 16 passing touchdowns, and a meager four interceptions. All of this was achieved in 11 games.