Cam Newton was once an MVP and at the top of the NFL. He is currently without a job in the league after a failed return to the Carolina Panthers to close out the 2021 season.
Yet, there may be a new opportunity now that Jimmy Garoppolo is out for the San Francisco 49ers. Newton may not need the money, but could he get a chance to build up his net worth even more with the 49ers?
Cam Newton may vouch to build his net worth in San Francisco
•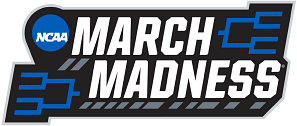 One website claims that Newton has a net worth of $75 million, thanks to both his on-field earnings and the fortune he made in off-field endorsements throughout his career.
However, can he add more to his career earnings with the 49ers? It is easy to connect him to the team now that both Garoppolo and Trey Lance are out, leaving Brock Purdy as the starting quarterback. The 49ers have Super Bowl aspirations and are being led by the final pick in the 2022 NFL Draft. That is nothing against Purdy, as he can be great, but the team may prefer options.
However, the team did recently pass up on trying to claim Baker Mayfield once he was released by the Panthers. They would not have gotten him, given the fact that the Los Angeles Rams picked him up, but it showed they seemed to be comfortable with Purdy and not panicking.
Newton went 0-5 as a starter for Carolina last season. He performed poorly enough to eventually split time with P.J. Walker near the end of the season. A 54.76% completion percentage was not what he had in mind when returning home.
The 49ers rely on the run game and not heroics from a quarterback. That is why they were comfortable with Garoppolo once Lance went down. That is why they are likely to stick with Purdy this late in the season. He went 25/37 for two touchdowns last week in a dominant win over the Miami Dolphins. That alone proved that he can hold his own against an NFL defense.
Newton may need to keep focusing on his off-field earnings at this point in time. He is only 33-years-old, but it was clear last season that his passing abilities were not what they once were. Being able to run is not as effective if the passing game is such a concern.
Not getting an opportunity this past summer likely means his career is over, barring a shocking return to a desperate team in 2023. However, that may be for the best, as fans can look back and remember the quarterback from his peak years in Carolina when he became a superstar forever. Being worth $75 million doesn't hurt either.