| | |
| --- | --- |
| Name | Dipika Pallikal-Karthik |
| Date Of Birth | 21 September 1991 |
| Age | 31 years |
| Height | 171 cm |
| Weight | 69 kg |
| Profession | Squash player |
| Net worth | $3M |
| Birth Place | Chennai, Tamil Nadu, India |
| Nationality | Indian |
| Education | B.A. in English Honours |
| Siblings | Divya Pallikal (Sister) and Dia Pallikal (Sister) |
| Spouse | Dinesh Karthik |
| Married on | 18 August 2015 (as per Christian Rituals), 20 August 2015 (as per Hindu Rituals) |
| Children | Twin baby boys: Kabir and Zuan (born: 18th October 2021) |
What is Dinesh Karthik's wife's name?
Dinesh Karthik wife name is Dipika Pallikal.
Who is Dipika Pallikal?
Dipika Pallikal has been a professional Indian squash player since 2006. She is one of the three daughters of Susan Pallikal, who is a former international women's cricketer. She is the only Indian to win three WSA titles.
The 29-year-old is also the only Indian woman to rise into the Top 10 of the Professional Squash Association Rankings. She got into the list for the first time back in December 2012 and continues to be the leading Indian women's squash player.
As a result, she was conferred with the prestigious 'Arjuna Award'- the 2nd highest sporting award in India, thereby becoming the first Female Squash player to be bestowed with such an honour. She was also bestowed with the prestigious 'Padma Shri' in 2014.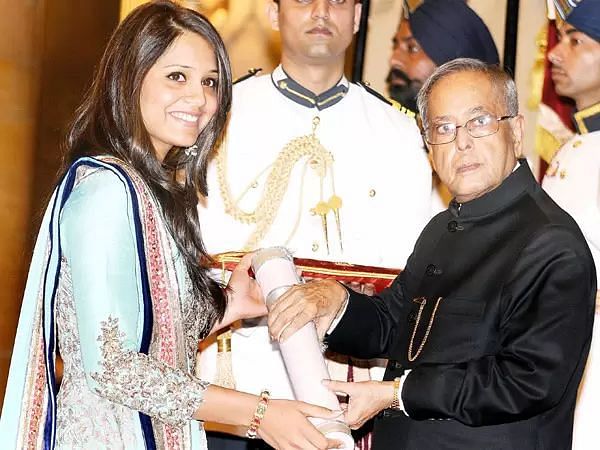 Palikal went on to earn more laurels in years to follow, winning the Women's doubles gold medal alongside Joshna Chinappa at the 2014 edition of the Commonwealth Games, her 10th Tour title (Winnipeg Winter Club) in 2015 and a gold medal in the 2016 South Asian Games.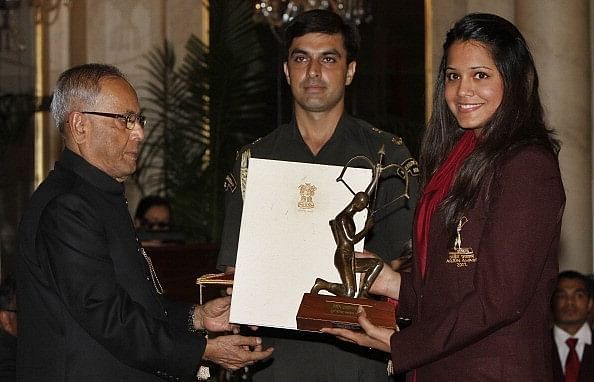 Palikal has also been a pioneer in ensuring equal pay for women and men at the National Championship Squash, after the governing body eventually acceded to her demands following her boycott between 2012-15.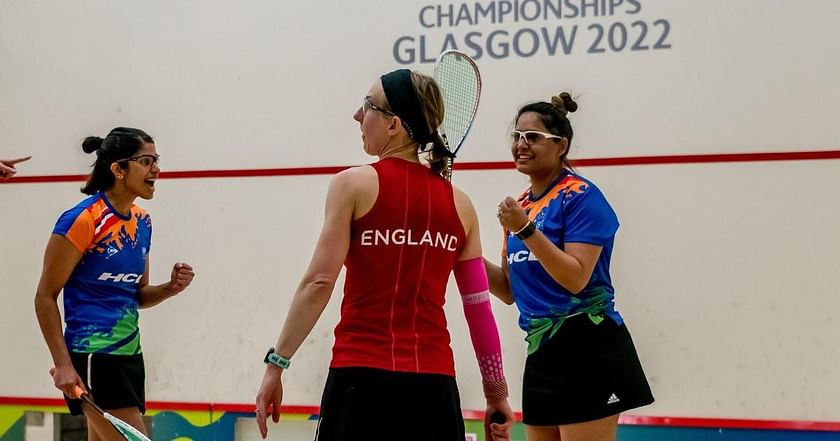 In 2018 and 2022 CWG, Dipika won Silver and Bronze medals in Doubles and Mixed-Doubles respectively besides winning a couple of Gold medals in the same categories in the 2022 World Doubles Championship, held in Glasgow.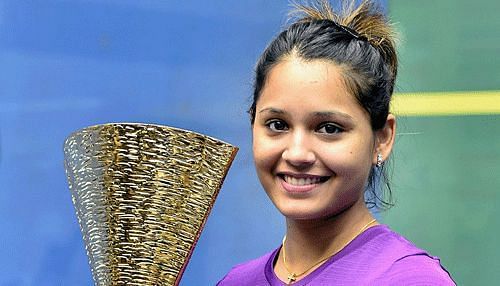 As of December 2022, the legendary Squash player has won 11 titles and she is currently ranked 19th in the world.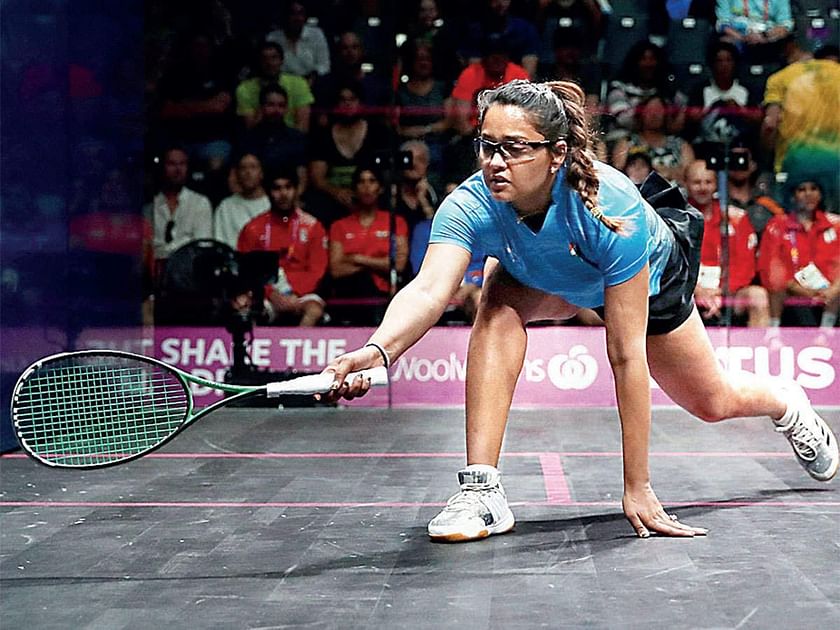 Dinesh Karthik's Wedding photos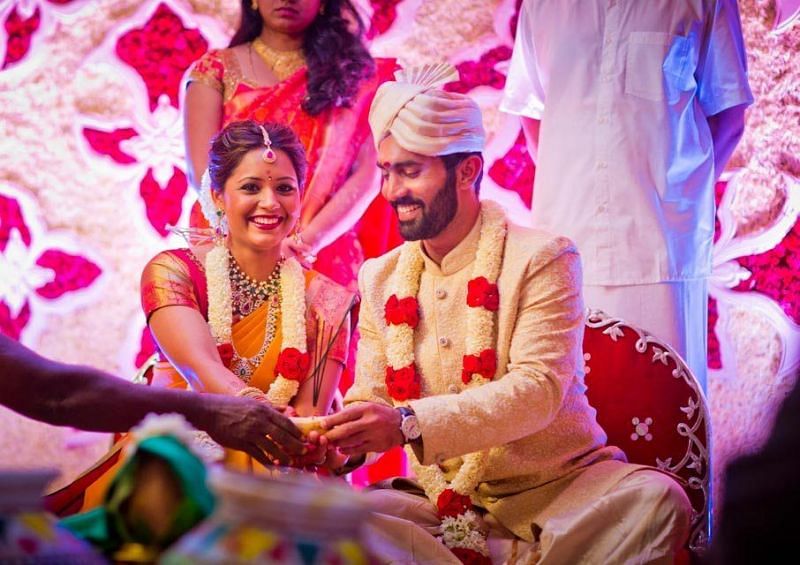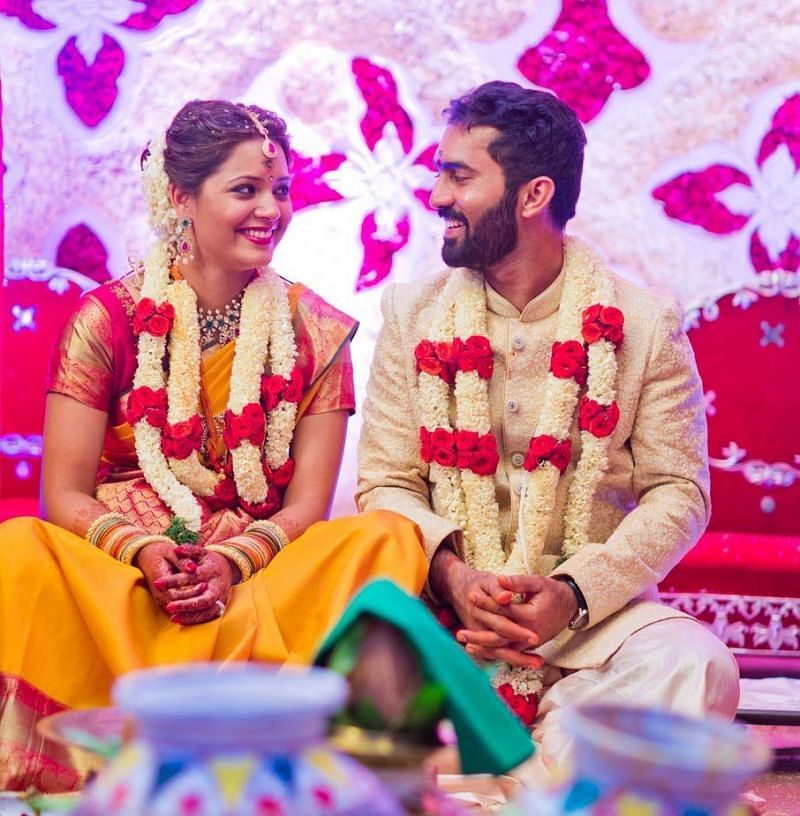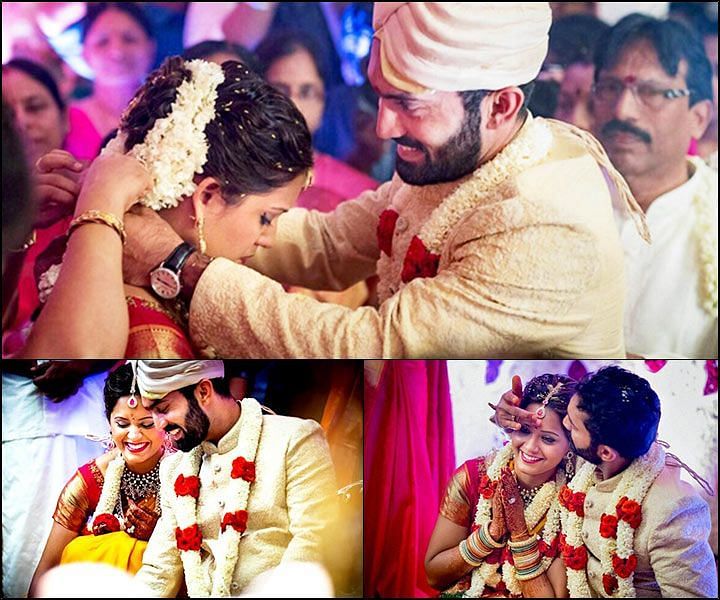 How did Dipika Pallikal meet Dinesh Karthik?
Dipika and Dinesh for the first time got to know each other in a gym. However, their first meeting was at a marathon event. The duo increased their interaction gradually but came close to each other in a few months' time. They kept their relationship pretty low key and private.
What does Dipika Pallikal do?
Being a professional squash player, Dipika Pallikal represents India in the biggest squash tournaments in the world and also competes in most of the national squash competitions in India.
Dinesh Karthik's wedding date
Interestingly, Dinesh and Dipika got married twice! The duo had planned their wedding in 2014 but had to push it to 2015 due to various reasons. In August 2015, they were lawfully declared husband and wife on the 18th as per the Christian rituals and then tied the knot as per Hindu rituals two days later, on the 20th.
Do Dinesh Karthik and Dipika Paiikal have kids?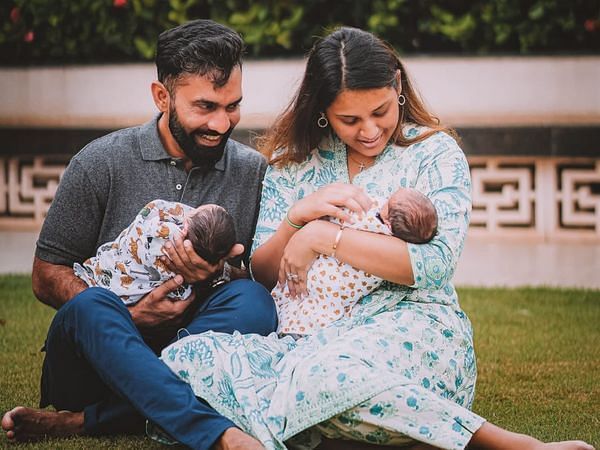 Yes, Dinesh and Dipika were blessed with twin baby boys on 18th October 2021. The couple have named their kids- Kabir and Zuan.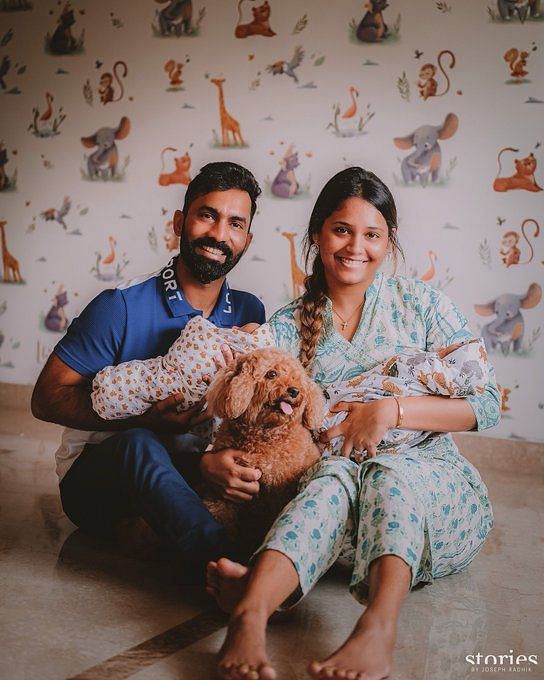 FAQs
1) Who is Dinesh Karthik's first wife?
A. Nikita Vanjara married Dinesh Karthik in 2007. The couple got divorced in 2012. Nikita married Karthik's state and national teammate, Murali Vijay, in the same year.
Other Similar Pages