| | |
| --- | --- |
| Name | Hazel Keech (married name Gurbasant Kaur) |
| Date Of Birth | 28 February 1987 |
| Age | 33 years |
| Height | 168 cm |
| Weight | 55 kg |
| Profession | Former actress, model |
| Net worth | INR 16.05 crores |
| Birth Place | Essex, England |
| Nationality | British |
| Education | Not known |
| Siblings | Tina Keech (Sister) |
| Spouse | Yuvraj Singh |
| Married on | 30 November 2016 |
| Children | None |
Table of Contents
What is Yuvraj Singh's wife's name?
Yuvraj Singh's wife's name is Hazel Keech.
Who is Hazel Keech?
Hazel Keech is a Bollywood actress, model, and dancer. She started her acting career at the age of 3 in Essex. She then continued in the industry and didn't let it go even after shifting to India. She has appeared in the popular Indian reality TV show Bigg Boss, British dance show 'Miss Marple', and Indian dance show 'Jhalak Dikhla Jaa'. She was one of the casts of Bollywood movies 'Bodyguard' and 'Billa'.
Not many know that she was a part of the Harry Potter movie series. She acted as an extra in the second, third and the fourth parts of the series. She is also a western and classical Indian dancer.
Yuvraj Singh's Wedding Photos
Image Credit: Pinterest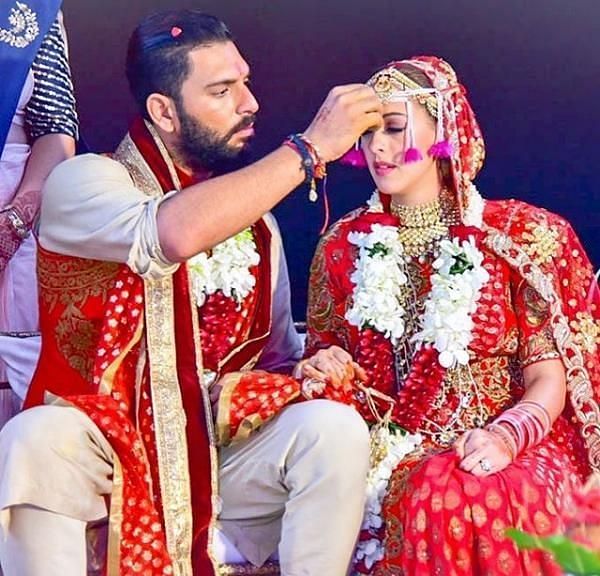 Image Credit: Pinterest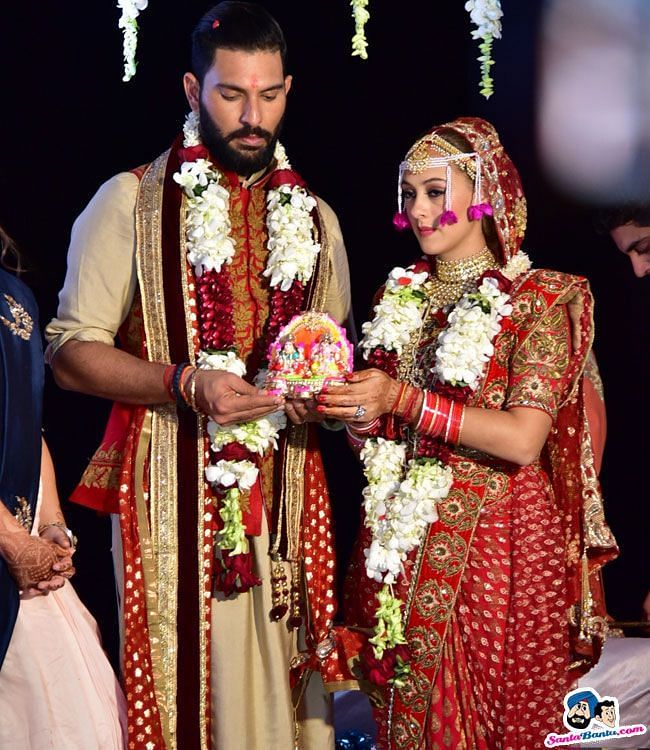 Image Credit: SantaBanta
How did Hazel Keech meet Yuvraj Singh?
The duo met at a mutual friend's party in 2011. Yuvraj's friend Harbhajan Singh played an important role in the couple getting close to each other as she wasn't very much fond of the cricketer and hence took about four years to bond with the southpaw.
Yuvraj had to connect with her on social media for a long period to get her attracted to him.
What does Hazel Keech do?
Hazel Keech hasn't acted in any movie or undertaken a lot of modeling contracts after her marriage to the cricketer. Her business dealings in recent years have been unknown.
Yuvraj Singh's wedding date
Yuvraj Singh and Hazel Keech got engaged on 12 November 2015 and got married after a year on 30 November 2016. They conducted a proper Sikh wedding in Chandigarh followed by a lavish reception in Delhi involving popular names from the cricket and Bollywood industry.
Other Similar Pages