| | |
| --- | --- |
| Name | Rivaba Solanki/ Rivaba Jadeja |
| Date of Birth | 5 September 1990 |
| Height | 165 cm |
| Weight | 52 kg |
| Profession | Mechanical Engineer, Active politician |
| MLA | Jamnagar North |
| Net Worth | - |
| Birth Pace | Rajkot, Gujarat |
| Nationality | Indian |
| Education | Atmiya Institute of Technology & Science, Rajkot |
| Sibling | - |
| Spouse | Ravindra Jadeja |
| Married on | 17 April 2016 |
| Children | Nidhyana (Daughter) |
Who is Ravindra Jadeja's wife?
Ravindra Jadeja's wife, Rivaba Jadeja is an active politician. She was born in 1990 to Hardev Singh Solanki, a businessman, and Prafullaba Solanki, an employee of the Indian Railways. She is also the niece of Congress politician Hari Singh Solanki.
Rivaba Jadeja, formerly known as Riva Solanki, is a Mechanical Engineering graduate from the Atmiya Institute of Technology and Science, Rajkot. Before formally joining BJP in 2019 in the presence of Gujarat Agriculture Minister R C Faldu and MP from Jamnagar, Poonam Madam, she had been the chief of the women's wing of Karni Sena.
How did Ravindra Jadeja meet his wife?
Ravindra Jadeja met his future wife at a party. Ravindra Jadeja's wife, Rivaba was already a good friend of Jadeja's sister, Naina even before meeting the Indian all-rounder. The duo hit it off at the party and soon started a relationship. They didn't wait much longer before officially getting engaged on 5th February 2016 at a restaurant owned by the cricketer himself, 'Jaddu's Food Field'. The cricketer took to his Twitter account to share the news with his fans.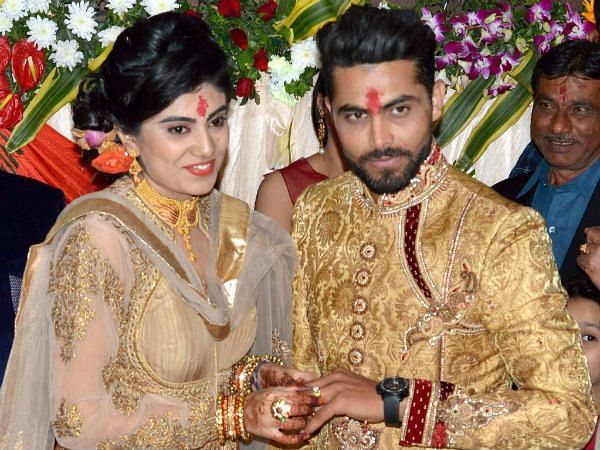 When did Ravindra Jadeja get married?
Things happened pretty fast for the star cricketer and his lady love. After a short span of their relationship, they got engaged in February 2016 and chose to tie the knot the same year. Only a couple of months after their engagement, the duo got married on 17th April, in a three-day-long ceremony including haldi, mehendi, and sangeet. From the decor to the bride and groom's attires, everything about the wedding was royal and truly spectacular. Although it was a private ceremony in Rajkot with only close friends and families, the celebrations were indeed larger than life.
The duo are now proud parents to an adorable daughter, Nidhyana, whom they welcomed in 2017. They like to keep their private lives away from the public eye as much as possible. Hence they refrain from sharing pictures of their daughter on their social media accounts.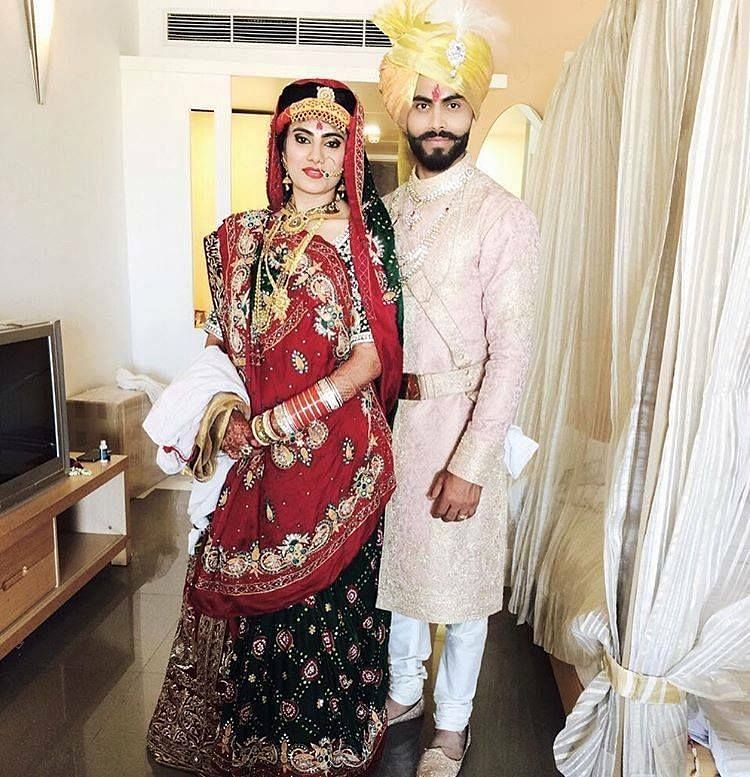 Ravindra Jadeja Wedding Photos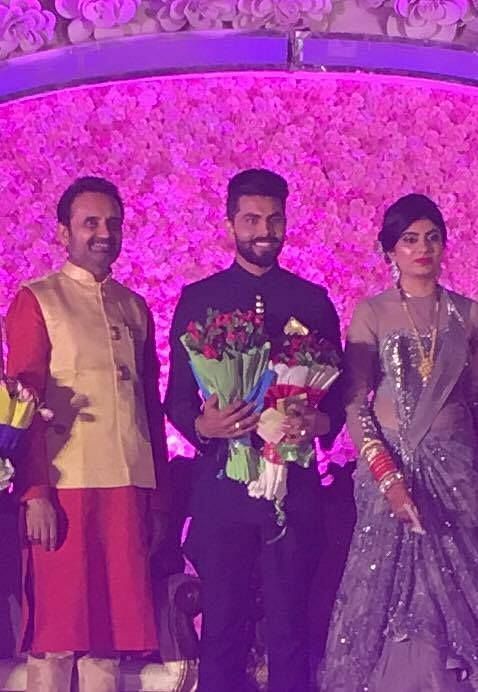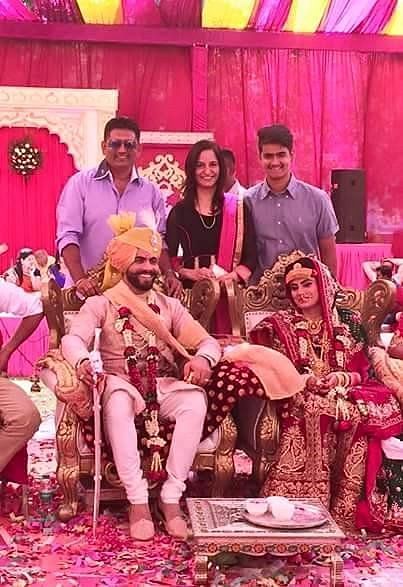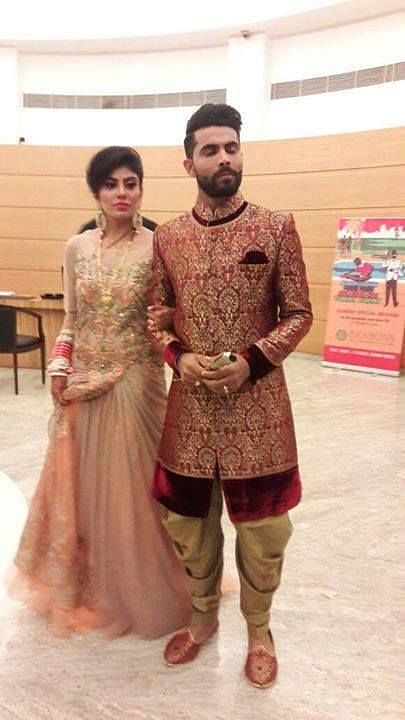 Ravidnra Jadeja wife Instagram
Ravindra Jadeja's wife, Rivaba Jadeja, has an Instagram account by the name of Rivaba Ravindrasinh Jadeja with the username @rivabajadeja_official. The page has more than 1,58,000 followers and more than 650 posts as of December 2022. Just like her husband, Rivaba also doesn't follow anyone on Instagram. According to our observation, both husband and wife do not tag each other while posting pictures together.
Ravindra Jadeja wife age
Ravindra Jadeja's wife, Rivaba Jadeja, was born on September 5, 1990, in Rajkot, Gujarat, India. She completed 32 years in September 2022.
Ravindra Jadeja wife ticket
Rivaba Jadeja got her ticket from the Bharatiya Janata Party (BJP) for the Jamnagar North constituency in the 2022 Gujarat Assembly elections. While contesting her maiden election in the state, Rivaba recorded 88,835 votes and achieved 57.79 per cent vote share. She won by 53,570 votes to her nearest rival Karshanbhai Karmur of the Aam Aadmi Party (AAP).
Ravindra Jadeja wife and daughter name
Ravindra Jadeja's wife Rivaba Jadeja gave birth to their daughter Nidhyana on June 8, 2017, while the cricketer was on national duty at the 2017 Champions Trophy in England and Wales.
To celebrate their daughter's fifth birthday in June 2022, the Jadeja couple opened 101 Sukanya Samridhi accounts at the Post Office in Jamnagar. It is a part of a small deposit scheme for the girl child launched under 'Beti Bachao Beti Padhao' campaign.
Ravindra Jadeja wife and sister
Ravindra Jadeja's wife Rivaba Jadeja and sister Nainaba Jadeja are political rivals as the two contested the 2022 Gujarat Assembly elections for opposition camps. Rivaba was the candidate of the ruling party BJP, while Nainaba, who is Congress women's wing head, campaigned for their candidate Bipendrasinh Jadeja in the Jamnagar North constituency.
Ravindra Jadeja wife cast
Ravindra Jadeja and her wife Rivaba Jadeja belong to the Rajput caste in Gujarat.
Ravindra Jadeja wife images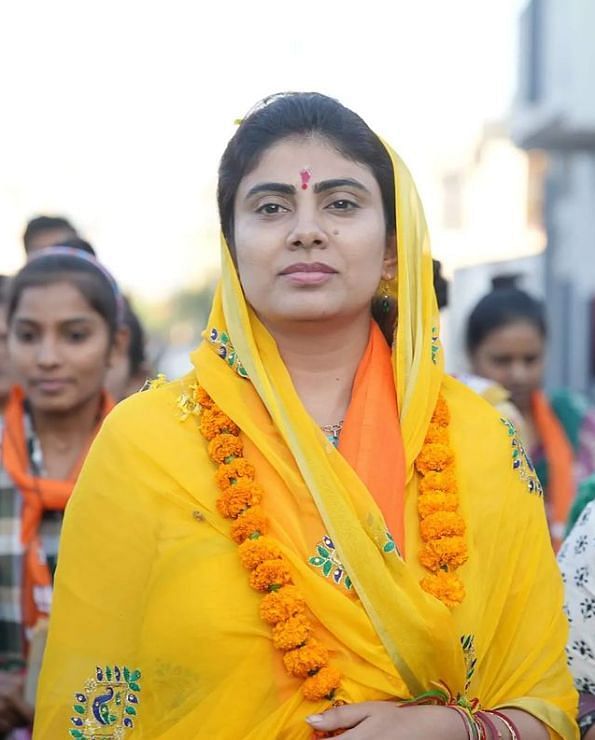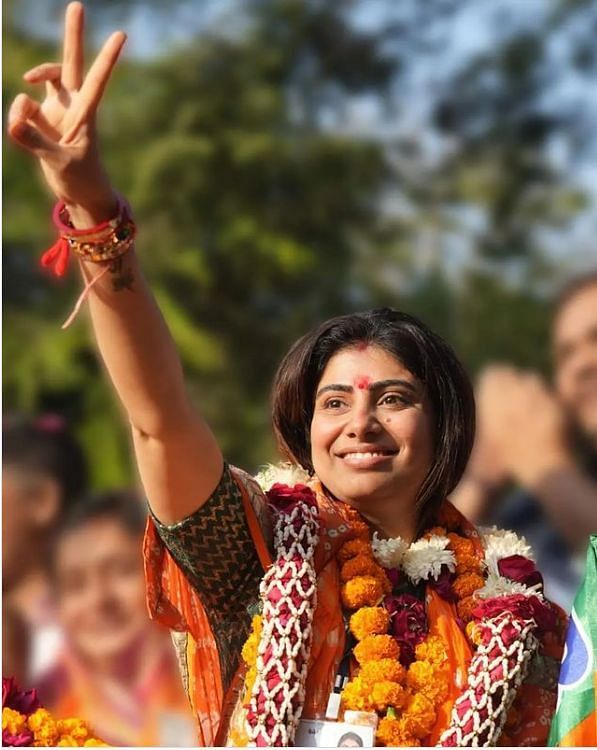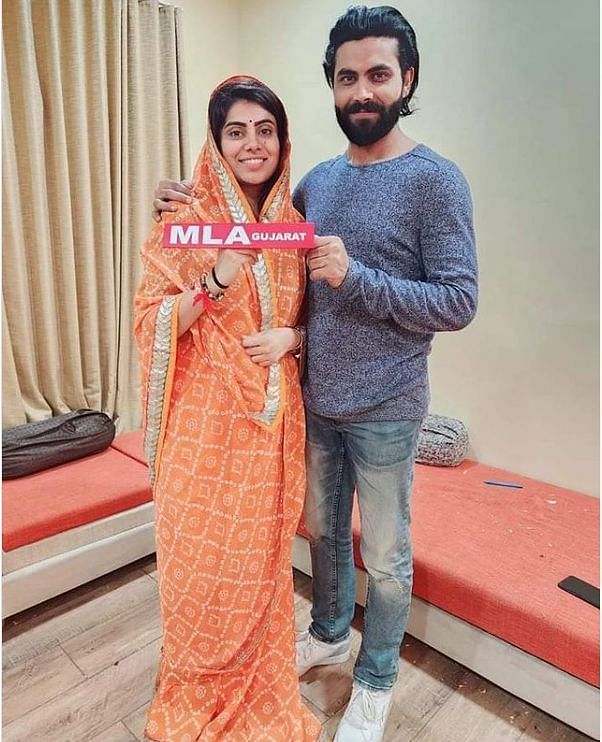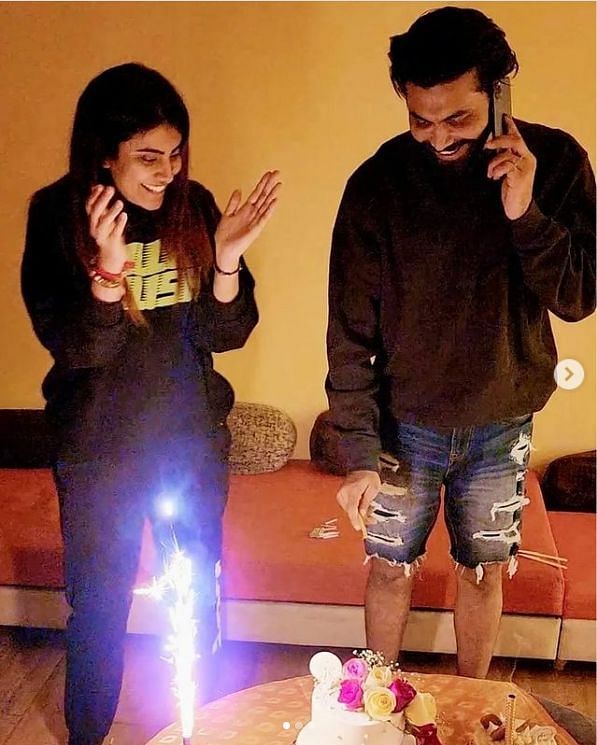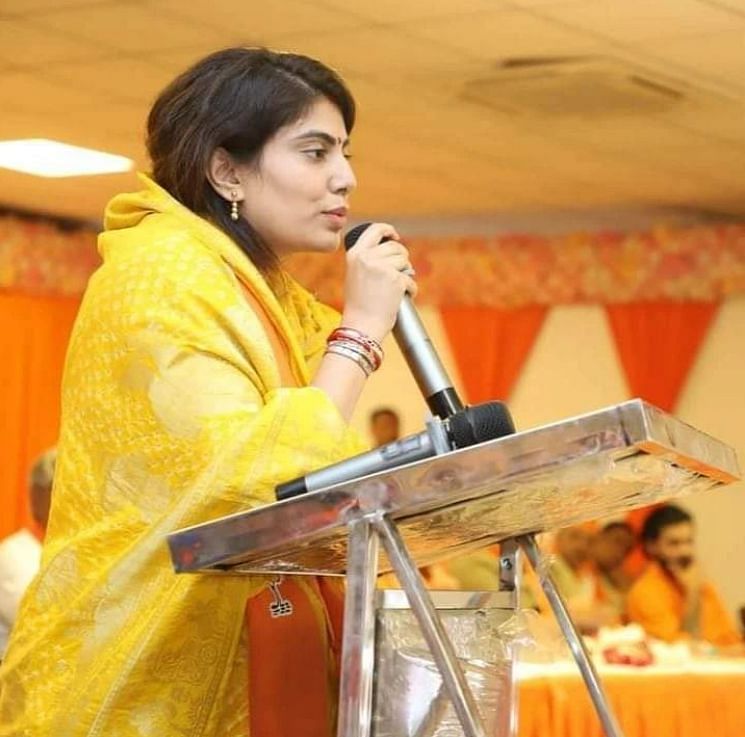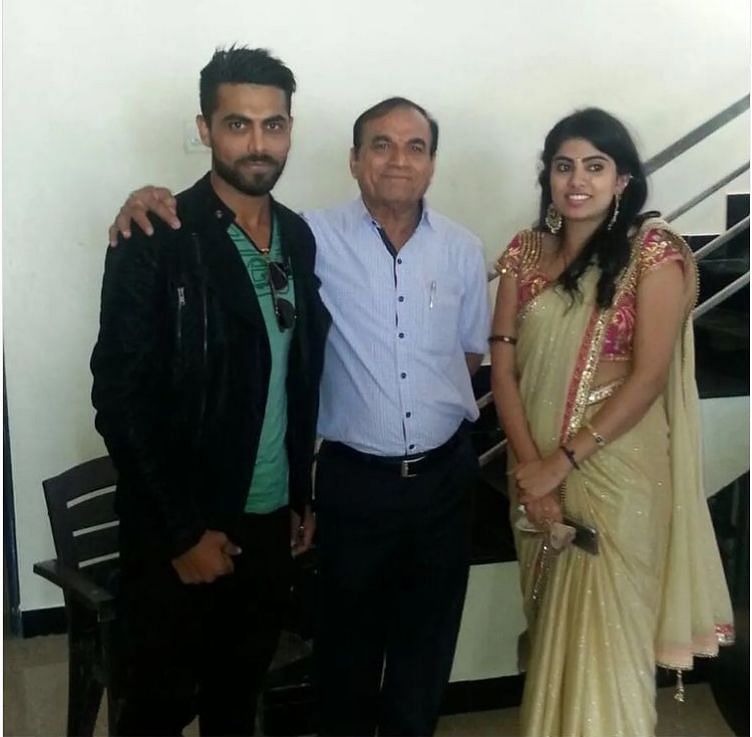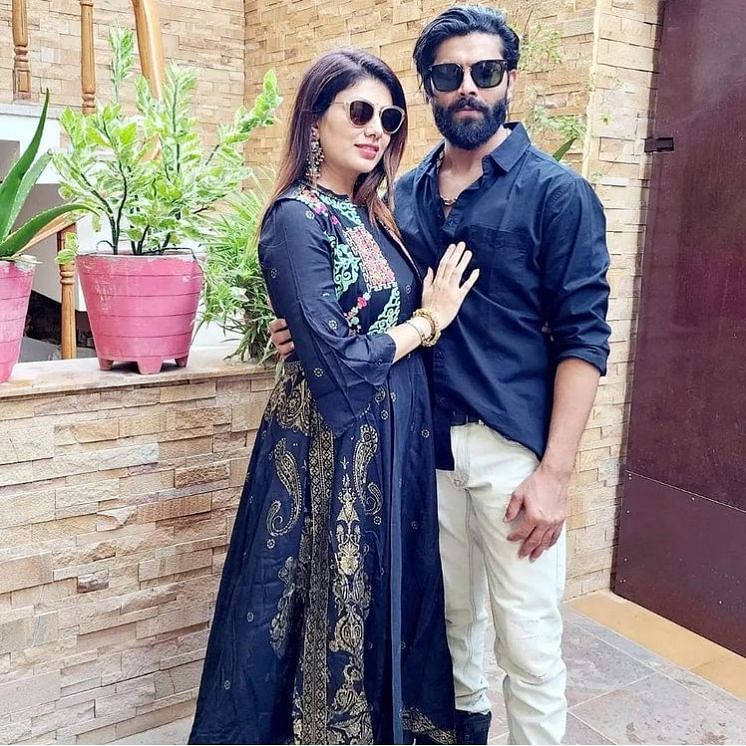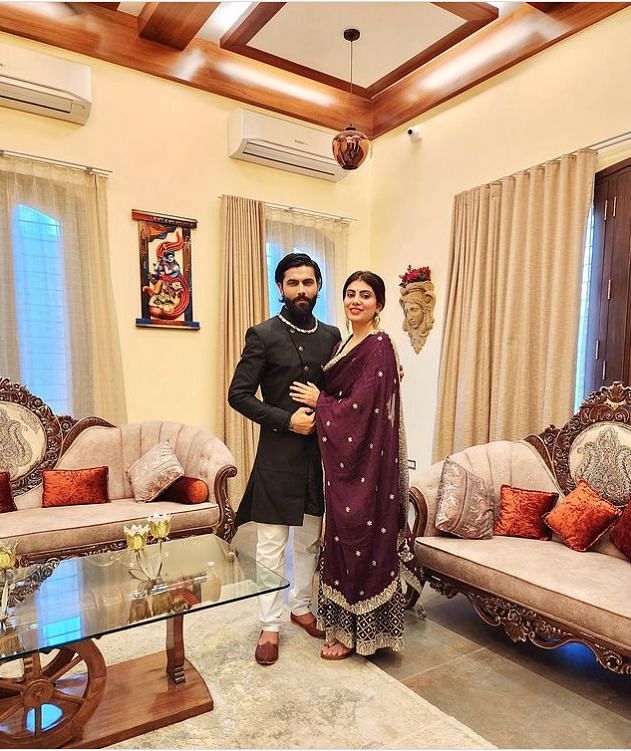 Other Similar Pages