| | |
| --- | --- |
| Name | Jenna Ali |
| Date of Birth | 10 April |
| Height | 173 cm |
| Weight | 65 kg |
| Profession | Businesswoman |
| Net Worth | - |
| Birth Place | Tacarigua, Trinidad and Tobago |
| Nationality | Trinidadian |
| Education | - |
| Sibling | 1; Ryan Ali (Brother) |
| Spouse | Kieron Pollard |
| Married on | 25 August 2012 |
| Children | 3- Kylon (Son); Kaiden (Son); Janiya (Daughter) |
Table of Contents
Who is Kieron Pollard's wife?
The popular West Indies cricket all-rounder is married to Jenna Ali. She is a businesswoman who runs a sports accessories brand, KJ Sports & Accessories Ltd., in her hometown Tacarigua, in Trinidad and Tobago. She accompanies her husband, Kieron Pollard in almost every big tournament across the world.
How did Kieron Pollard & Jenna Ali meet?
Kieron Pollard's wife, Jenna Ali met the medium pacer at a match between West Indies and South Africa. She attended the game with her father with whom she was working back then. Her supervisor Mariah, who was also a mutual friend of the cricketer, introduced the two. Kieron knew Mariah through the latter's husband and thus agreed to meet Jenna.
The two started talking and had a friendly chat, to begin with. Jenna recalled in her wedding video (which was shown to all the attendees at their wedding) how nervous she was the moment she met Pollard and admitted that she was definitely attracted to his height. But both "played hard to get" before pursuing the relationship later.
When did Kieron Pollard get married?
Kieron Pollard's wife, Jenna was smitten by the West Indies player at the beginning of their relationship. Even though her father had no problem with his daughter dating the cricketer, she didn't come clean to her mother until much later. Jenna Ali at first introduced Pollard to her parents as a friend. Upon disclosing their relationship to their respective families and spending almost a decade together, the duo decided to make it official.
The West Indies player married Jenna on 25 August 2012 after dating for almost 7 years. At the time of their marriage, they were already parents to a beautiful son named Kaiden Pollard.
Image Credit: Kieron Pollard's Instagram

Now they are a happy family of 5 with two new additions — a daughter and another little boy.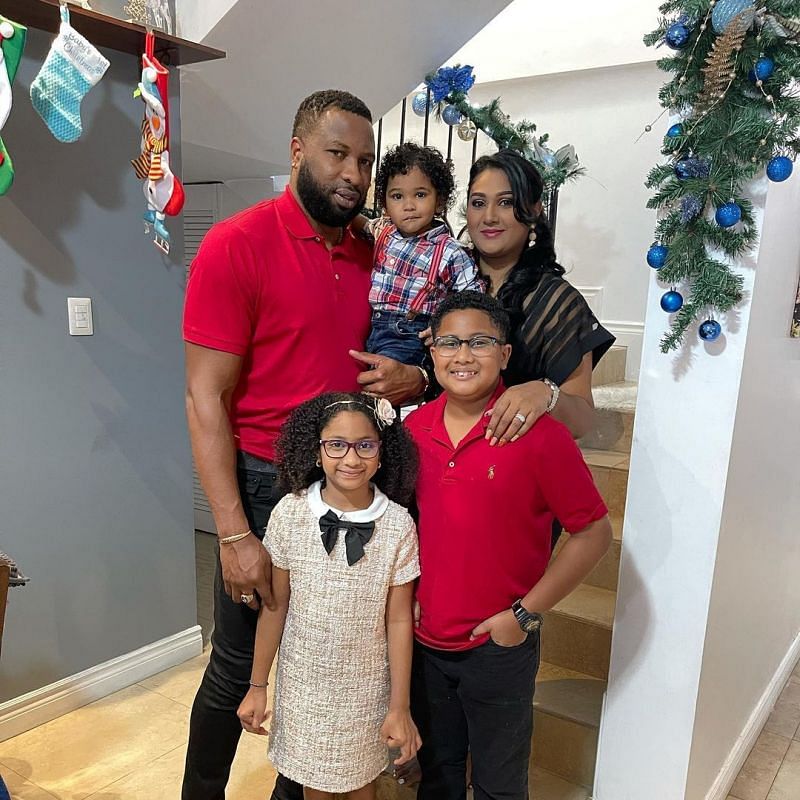 Image Credit: Kieron Pollard's Instagram
Kieron Pollard Wedding Photos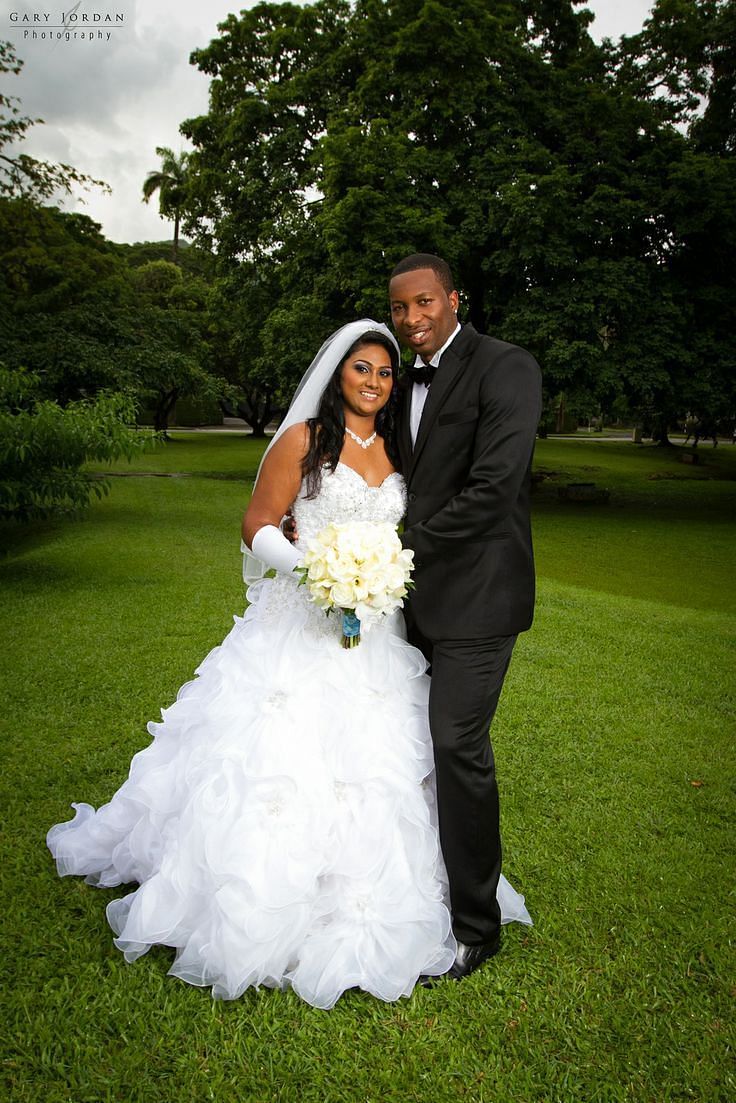 Image Credit: Blogspot
Other Similar Pages