Recently, the couple have parted ways after 8 years of marriage. Ayesha Mukherjee took it to the Instagram and said that she is now a two-time divorcee. Much has not been revealed about the reason behind the Dhawan and Ayesha's divorce, but Dhawan's friend revealed that Dhawan had acknowledged that there were issues in the relationship, but he wanted the marriage to remain but Ayesha was pretty clear from her side and wanted to part ways.
| | |
| --- | --- |
| Name | Ayesha Mukherjee |
| Date Of Birth | 27 August 1975 |
| Age | 45 years |
| Height | 5 ft 5 in |
| Weight | 60 kg |
| Profession | Former Kickboxer |
| Net worth | ₹75 crore |
| Birth Place | West Bengal, India |
| Nationality | Indian |
| Education | Not Known |
| Siblings | Not Known |
| Spouse | Shikhar Dhawan |
| Married on | 30 October 2012 |
| Divorced on | 07 September 2021 |
| Children | Zoravar (with Shikhar Dhawan), Rhea, Aliyah (with her previous husband) |
Table Of Contents



Who was Shikhar Dhawan's wife Ayesha Mukherjee?
Ayesha Mukherjee, Shikhar Dhawan's former wife, is an amateur Kickboxer. Born on 27 August 1975, in West Bengal, Ayesha comes from an Anglo-Indian background. Her father is a traditional Indian Bengali and her mother is of British descent. Soon after Ayesha's birth, the family moved to Australia where she completed her education. She was also trained in kickboxing.
Shikhar Dhawan's Wedding Photos
Image Credit: Indian Weddings
Image Credit: Indian Weddings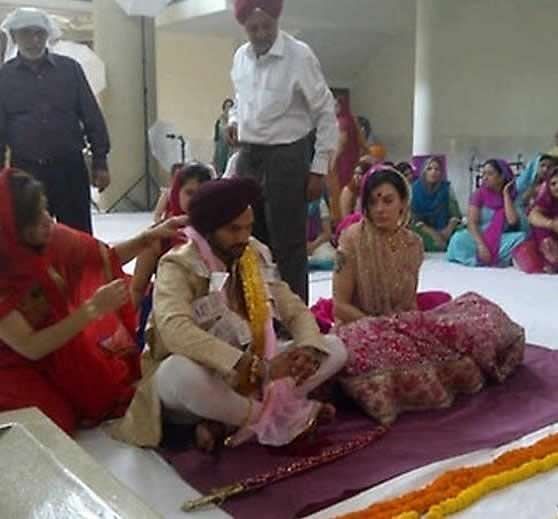 Image Credit: Indian Weddings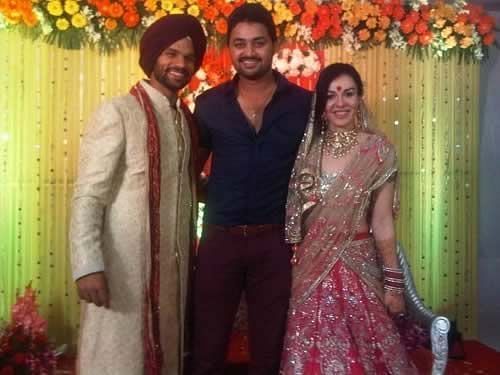 Image Credit: Indian Weddings
How did Shikhar Dhawan met Ayesha?
Shikhar came across Ayesha Mukherjee's Facebook profile and was introduced to her by their mutual friend, Harbhajan Singh. After chatting online for some time, the couple finally met and fell in love.
Is Shikhar Dhawan married twice?
No, Shikhar Dhawan is not married twice. Shikhar Dhawan's former wife, Ayesha Mukherjee on the other hand was married to an Australian businessman before she got married to Shikhar Dhawan.
Who is Ayesha Mukherjee's first husband?
Although the identity of Ayesha Mukherjee's first husband is unknown, we know that he was a businessman from Australia and that they were married for 10 years. She has two daughters, Aliyah and Rhea from her first marriage.
When did Shikhar Dhawan marry Ayesha Mukherjee?
Shikhar Dhawan and Ayesha Dhawan got engaged in 2009 but got married only after Shikhar had established himself as a cricketer. The couple tied the knot on 30 October 2012. Shikhar's father opposed the marriage as he didn't want his son to get married to a woman who is 10 years older to him, but his mother was always in favour of the couple.
Other Similar Pages