| | |
| --- | --- |
| Name | Anjali Tendulkar |
| Date of Birth | 10 November 1967 |
| Height | 163 cm |
| Weight | 57 kg |
| Profession | Pediatrician |
| Net Worth | $160 million |
| Birth Pace | Mumbai |
| Nationality | Indian |
| Education | St. Xavier's College (Autonomous), Grant Medical College |
| Sibling | - |
| Spouse | Sachin Tendulkar |
| Married on | 24 May 1995 |
| Children | 2 - Sara Tendulkar (Daughter), Arjun Tendulkar (Son) |
Table of Contents
Who is Sachin Tendulkar's wife?
Sachin Tendulkar's wife, Anjali Tendulkar is a famous personality. She is a pediatrician as well as a philanthropist. She was born to a very wealthy Gujrati family on 10 November 1967 in Mumbai, Maharashtra. Even though her mother, Annabel Mehta is of British origin, her father, Anand Mehta is an industrialist making her an Indian nationality.
Image Credit: Sachin Tendulkar's Instagram
How did Sachin Tendulkar meet his wife?
Sachin and Anjali's first meeting was indeed love at first sight. The duo saw each other for the first time back in 1990 at the Mumbai International Airport. Tendulkar was returning from his first-ever international cricket tour whilst Anjali was at the airport to receive her mother who was just about to land from England.
At the launch of Sachin's book "Playing it my way", Anjali revealed how she had no clue about the young cricketer at the time. Her friend wanted her to meet Sachin and after seeing him the then medical student was absolutely floored by his cute looks. Soon Anjali dug out his number from one of her friends in cricket and rang up the rising star. Sachin instantly recognized her and the couple began talking. They met each other again much later at a common friend's place and got to know each other better.
At what age did Sachin marry?
Tendulkar asked Anjali to talk to his parents about their plan of getting married while he was on a tour in New Zealand. Sachin recalled at his book launch event how the thought of talking to his parents about their relationship was tougher than facing the most menacing fast bowlers. Eventually, Anjali approached his parents and the duo got engaged when the star player was just 21.
After knowing each other for almost 5 years, the duo officially tied the knot on 24 May 1995 at the Jewel of India located in Worli, Mumbai. Sachin, at the time, was 22 years old.
Sachin Tendulkar Wedding Photos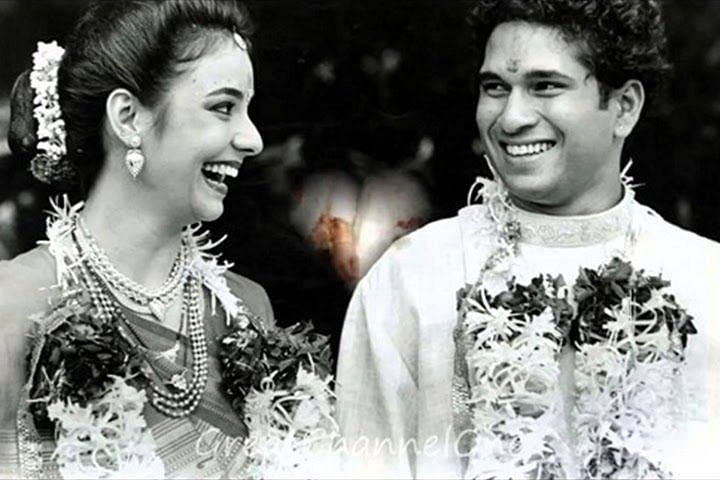 Image Credit: BridalBox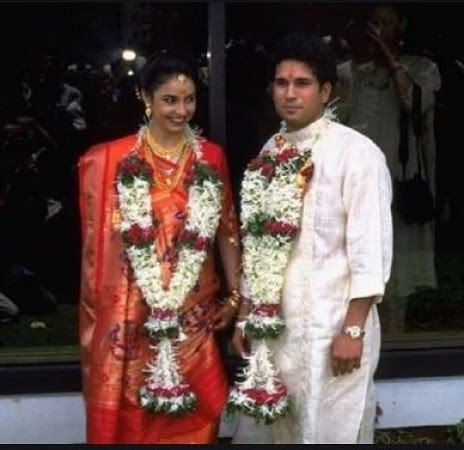 Image Credit: NewsTrackLive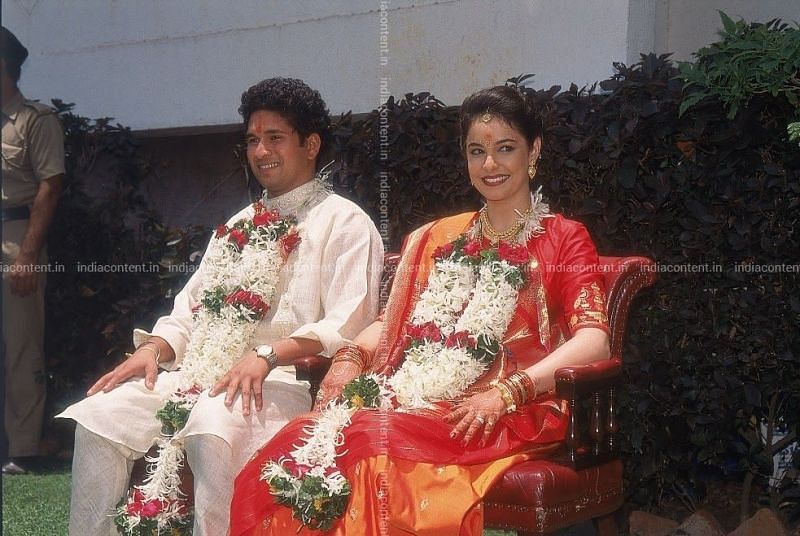 Image Credit: TossHub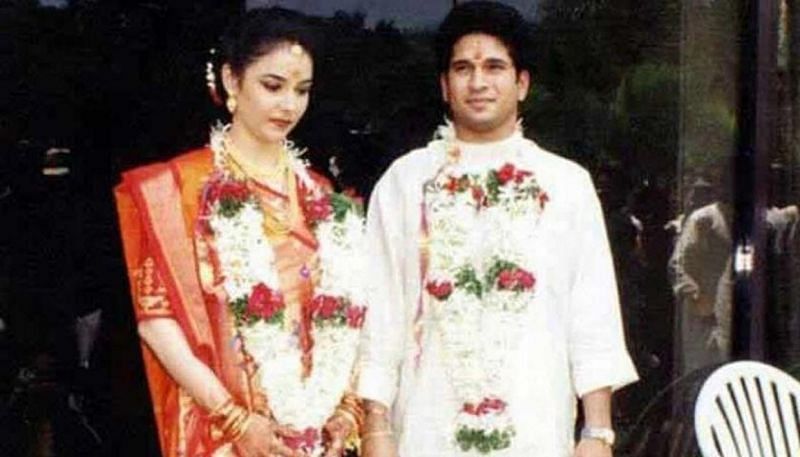 Image Credit: Republic World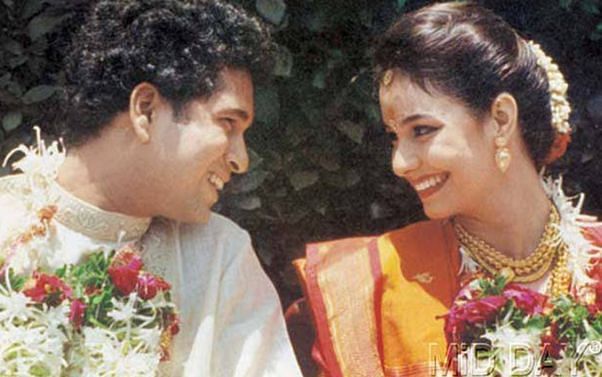 Image Credit: The Cricket Lounge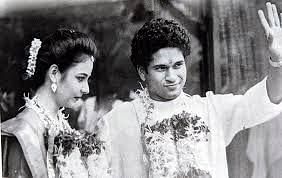 Image Credit: Gstatic.com
What is the age difference between Sachin and his wife?
The god of cricket, Sachin Tendulkar born on 24 April 1973 is 6 years younger than his wife Anjali. The cricketer believes that the age gap between the two certainly helped them more of an understanding towards each other.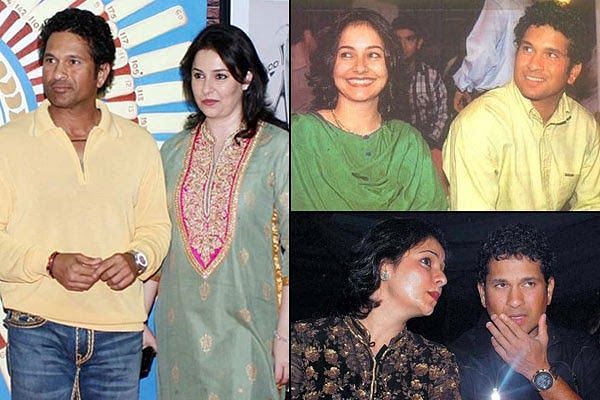 Image Credit: BollywoodShaadis
What does Anjali Tendulkar do?
After her marriage, Sachin Tendulkar's wife, Anjali, a gold medal-winning doctor decided to bury her ambitions for the welfare of her family. She put family before her career and her support allowed Sachin to travel around the globe without any worry in his head.
However, in the year 2019, news came that Anjali had gone back to studying. With Sachin retired and the children being all grown-up she started exploring courses and doing some practical work in the UK and Mumbai's Sion Hospital.
She is also the co-founder of SRT Sports Management Pvt Ltd. & Sachin Tendulkar Foundation.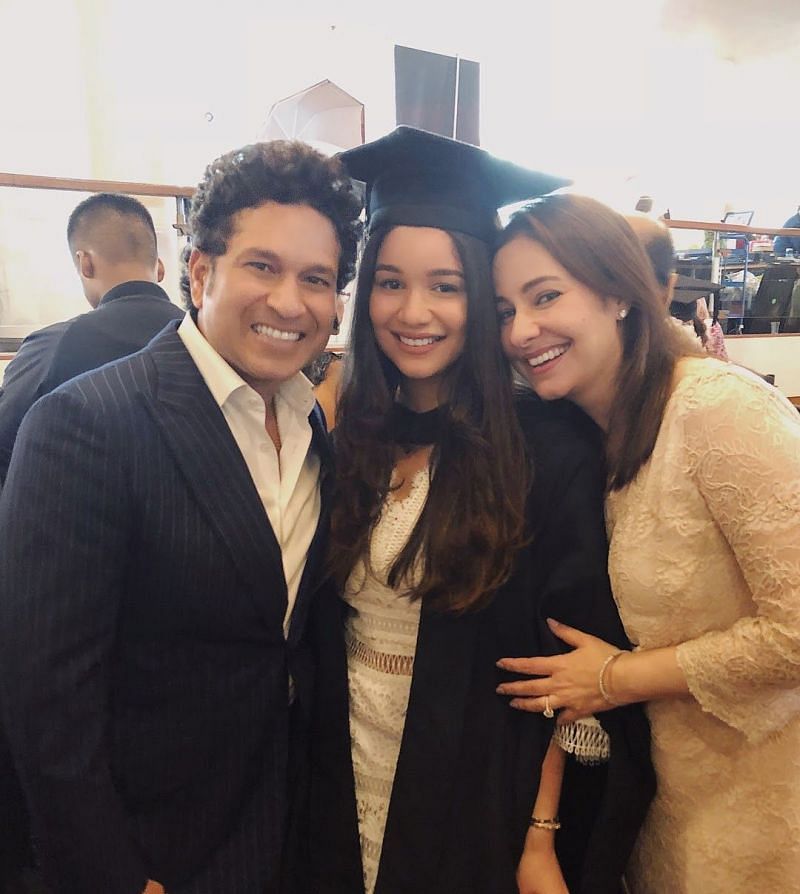 Image Credit: Sara Tendulkar's Instagram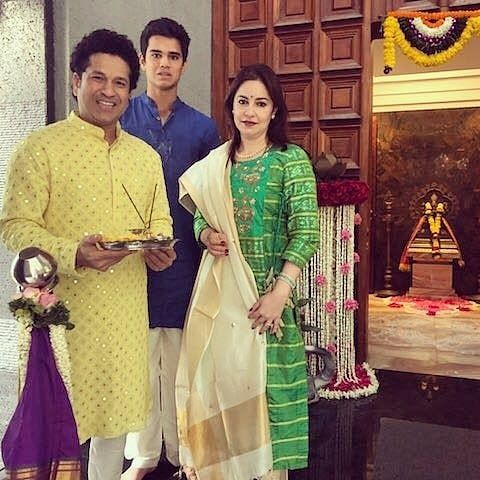 Image Credit: Sachin Tendulkar's Instagram
Is Anjali taller than Sachin?
No, Anjali is not taller than Sachin, as the God of cricket stands tall at 165cm and his spouse is 163cm. With not much of a height difference, the duo makes an adorable couple.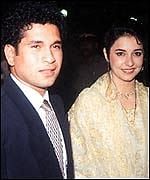 Image Credit: BBC News
Who is the father of Anjali Tendulkar?
Anjali Tendulkar is the only daughter of industrialist Anand Mehta. She comes from a very affluent family and grew up with her folks in a palatial house on 75 Bhulabhai, Desai Road.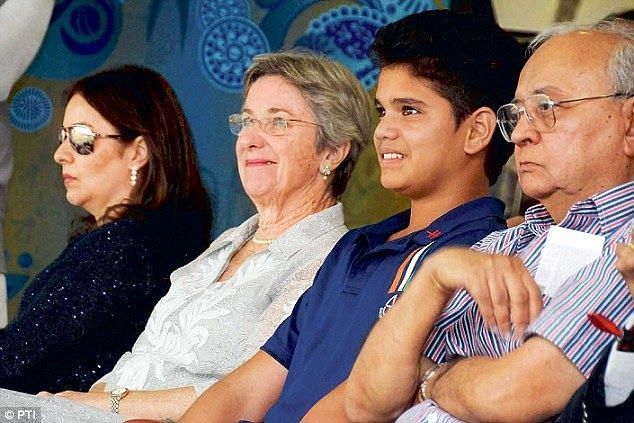 Image Credit: Sekho.in
Other Similar Pages