| | |
| --- | --- |
| Hardik Pandya Wife's Name | Natasa Stankovic-Pandya |
| Date Of Birth | 4 March 1992 |
| Height | 167 cm |
| Weight | 56 kg |
| Profession | Actor, Model, Film producer, Dancer |
| Net worth | INR 20 Crore |
| Birth Place | Požarevac, Serbia |
| Nationality | Serbian |
| Education | Ballet High School |
| Parents | Radmila StankovicGoran Stankovic |
| Siblings | Nenad Stankovic (Brother) |
| Spouse | Hardik Pandya |
| Married on | - |
| Children | Agastya Pandya (Son) |
Table of Contents
What is Hardik Pandya's wife's name?
Hardik Pandya wife name is Natasa Stankovic who came to India in 2012 and has made a career in the Bollywood industry as a model, actress, dancer and a producer. She has appeared on screen with many famous stars such as Amitabh Bachchan, Ajay Devgan and Shah Rukh Khan.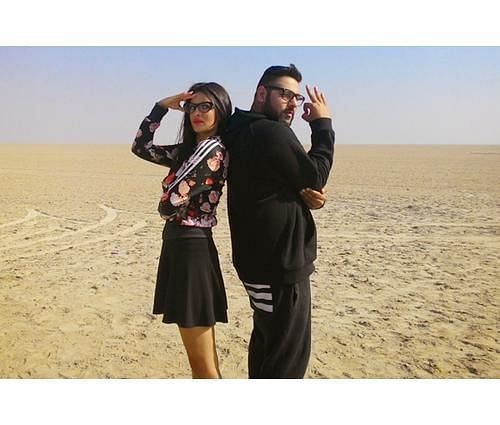 Hardik Pandya wedding photos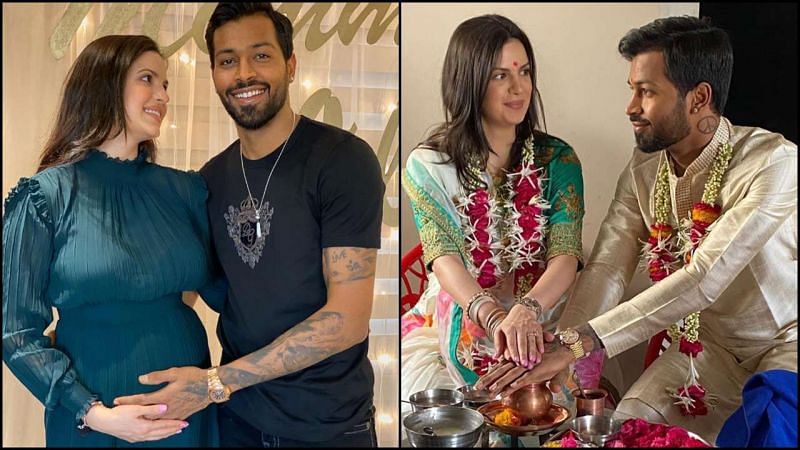 Image credit: DNA India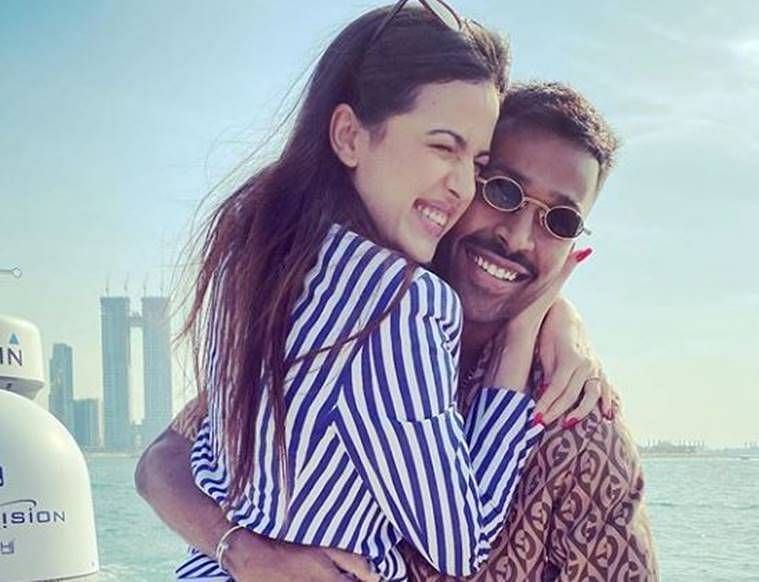 Image Credit: Indian Express
Image Credit: NDTV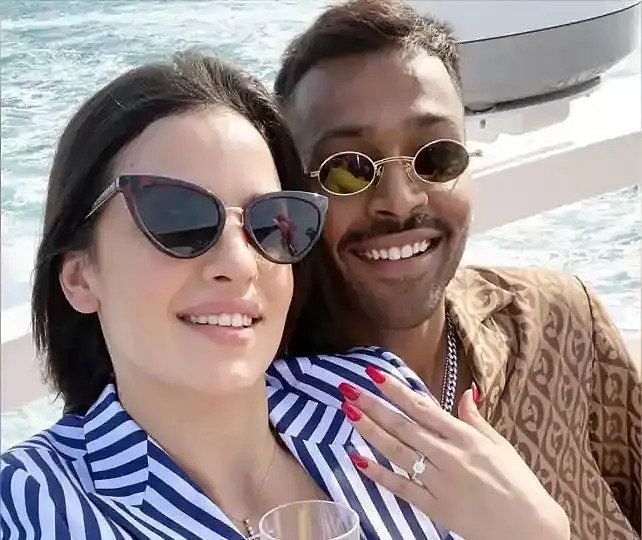 Image Credit: Hindustan Times
Who is Natasa Stankovic?
Natasa is a model, actor, dancer and film producer in the Bollywood industry. She has acted/danced in various Indian films of different languages namely Satyagraha (Hindi), Arima Nambi (Tamil) and Dana Kayonu (Kannada). She has also appeared in popular TV show Bigg Boss and in Hindi and Punjabi music videos. Her most famous music video was with rapper Badhshah named 'DJ Waley Babu'.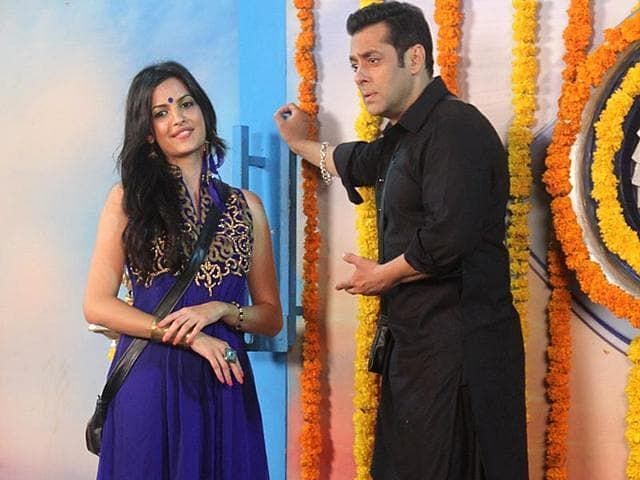 How did Hardik and Natasha meet?
Hardik Pandya met his future wife in a party at a mutual friend's house and the two got talking. She didn't know who Hardik Pandya was but he believes that he got her by talking.
What does Natasa Stankovic do?
Natasa is currently at home since the birth of her first child in June 2020 and has not been seen in any movies, web series, modelling shoots or music videos since then.
Hardik Pandya's wedding date
Hardik Pandya proposed to Natasa on a private boat on 1 Jan 2020. Their son was born on 30 June 2020. The duo did not have a big wedding ceremony but had posted a picture of a private family function during the COVID-19 lockdown. The pictures that were posted on May 31 revealed a family function but that does not confirm that it was their wedding. Therefore, the exact date of the couple's wedding is unknown.
Hardik Pandya's Marriage
Indian all-rounder Hardik Pandya married his fiancé Natasa Stankovic and the couple now has a son together, Agastya Pandya.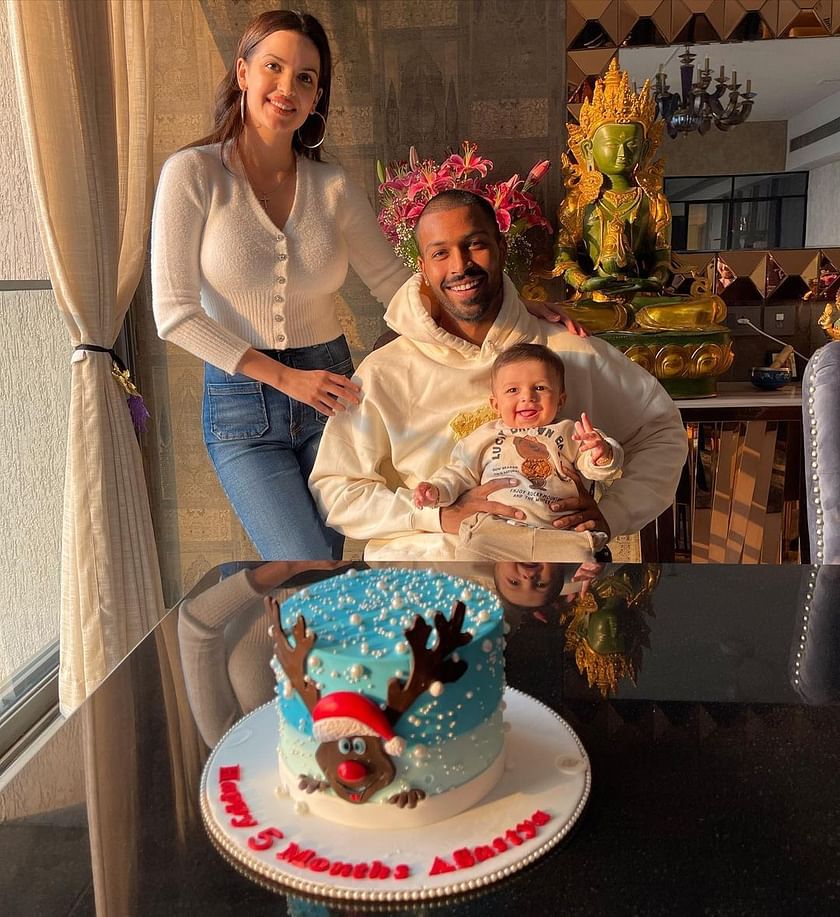 Image Credit: Hardik Pandya's Instagram
On 31 May, 2020, Sunday, the Indian sports personality stunned his followers by announcing on his social media that he and his companion Stankovic were all set to welcome their first baby.
They shocked everyone by sharing the news of Natasa being pregnant even as many questioned if Hardik Pandya's marriage ever took place.
In an interview, Hardik opened up about meeting Natasa for the first time and how they had begun dating. Speaking about the same with cricket commentator Harsha Bhogle, Pandya stated, "I got her by talking. She saw someone in a hat at a place where I met her, wearing a hat, a chain, a watch, at 1 am. So she thought 'alag prakaar ka aadmi aaya'."
When asked if Stankovic was a fan of him, the athlete answered by saying, "She had no idea who I was." Pandya was also talked about his parent's response to their engagement to which he replied: "My parents also didn't know that I was getting engaged. Two days before (the engagement), I told Krunal. I told him, 'I have had enough. I have found someone in my life who I love, and I am becoming better. They (family) backed me and told 'do whatever you want."
They have been staying together since then with the family even as the images of Hardik Pandya's marriage kept surfacing on social media.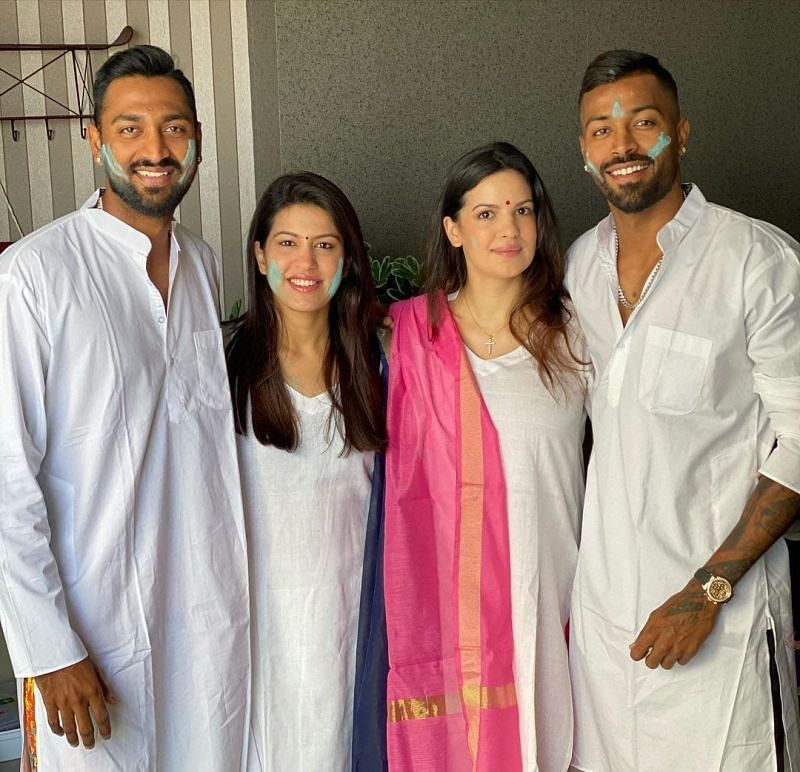 Image Credit: Hardik Pandya's Instagram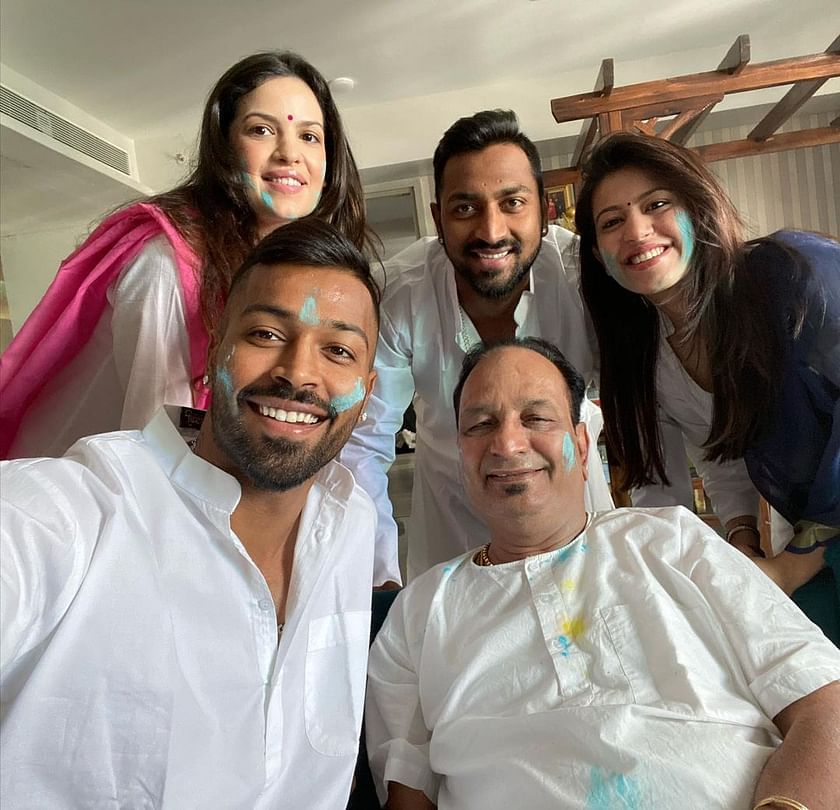 Image Credit: Hardik Pandya's Instagram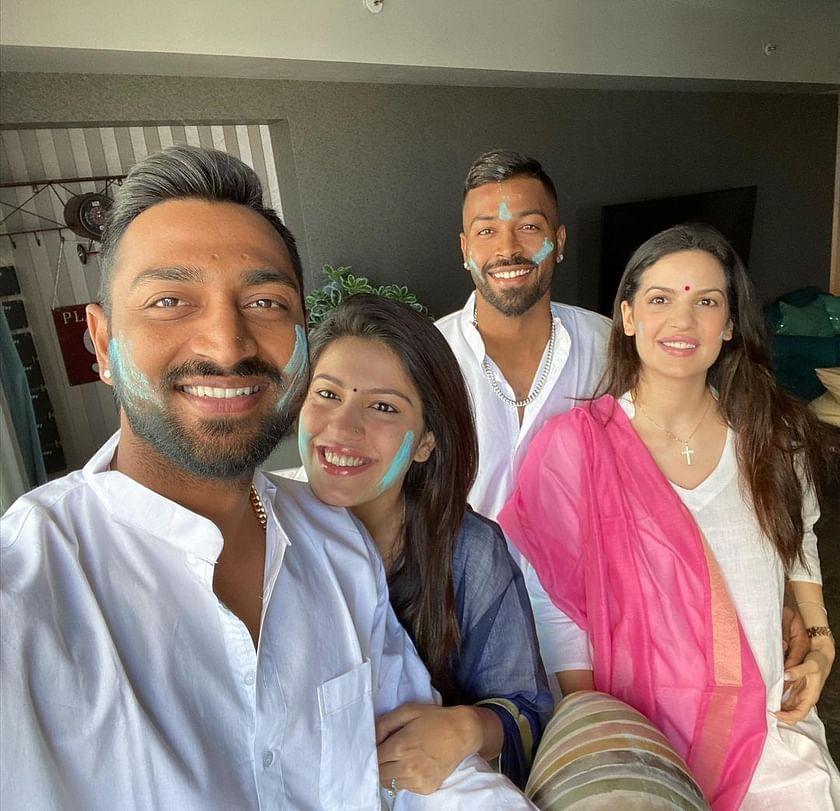 Image Credit: Hardik Pandya's Instagram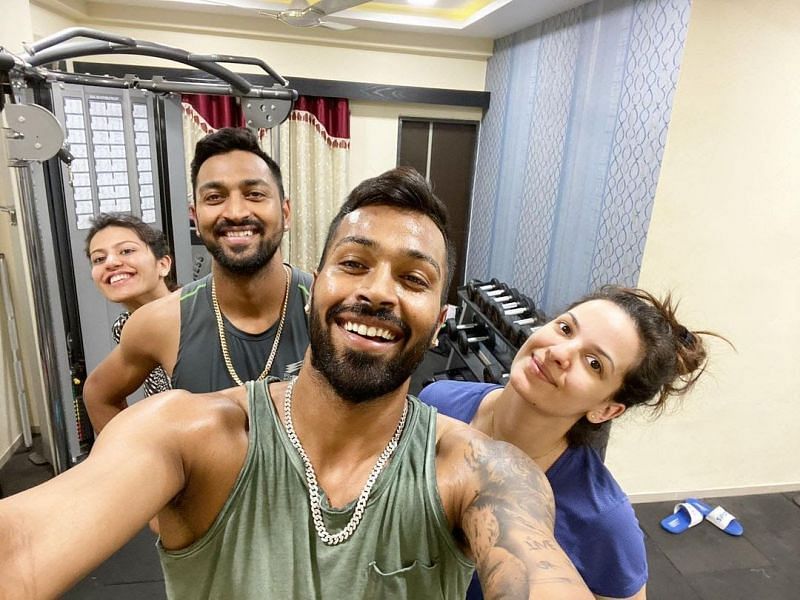 Image Credit: Hardik Pandya's Instagram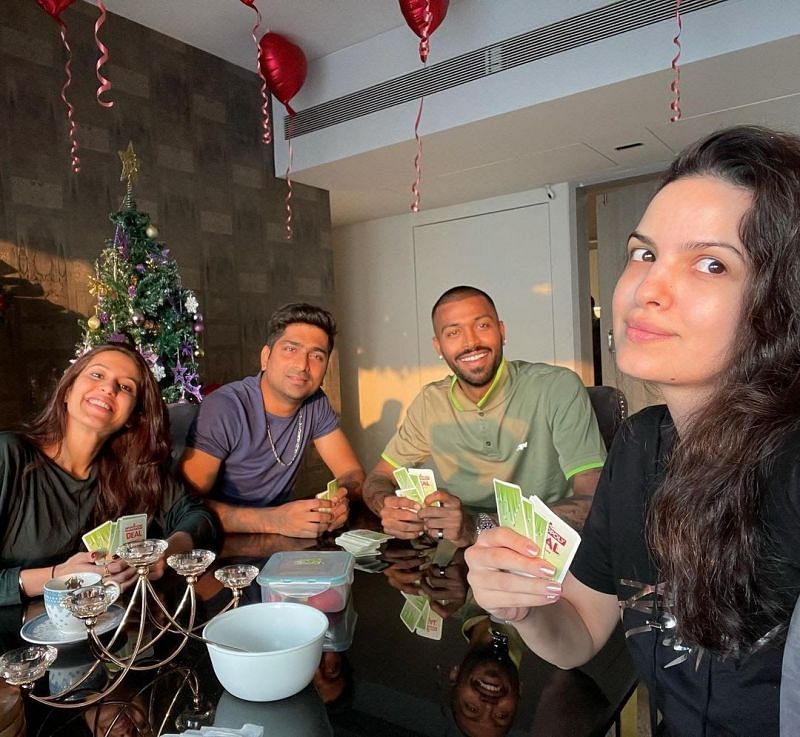 Image Credit: Hardik Pandya's Instagram
Hardik Pandya Wife Instagram
Nataša Stanković is highly popular on the social media platform with 3.6 M followers. She has close to 1500 Instagram posts and posts about her life and family on a daily basis. She shares pictures with her husband Hardik Pandya and son Agasthya, which leaves the people in awe.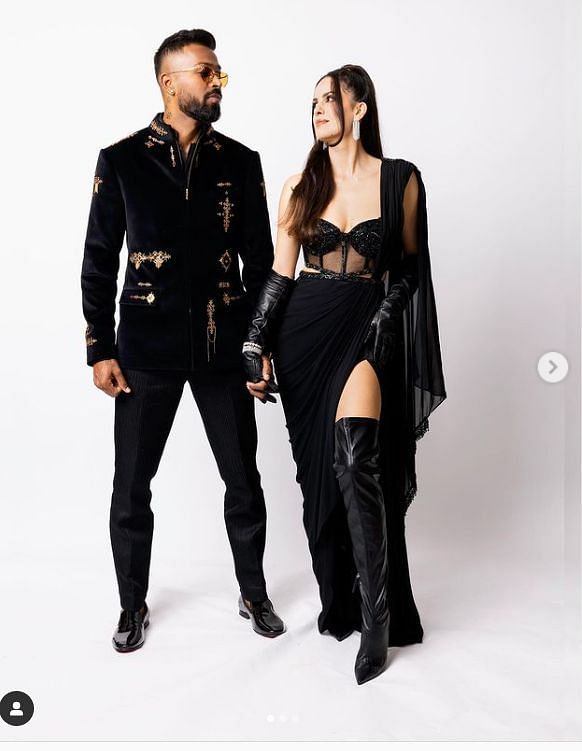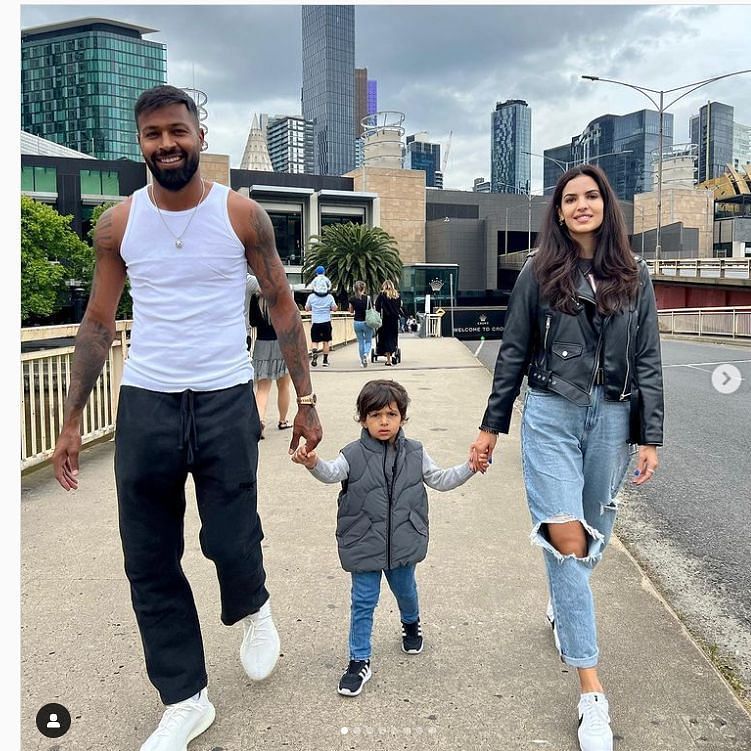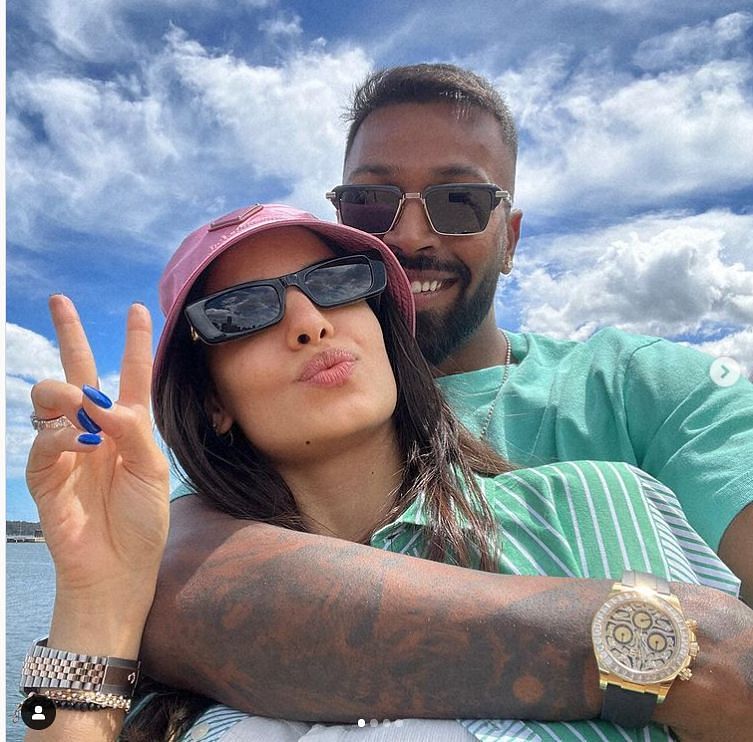 Is Hardik Pandya younger than his Wife?
Yes, the Indian cricketer is a year and seven months younger than his wife, Nataša Stanković.
Other Similar Pages