Hardik Himanshu Pandya is an Indian cricketer who represents his country in international cricket. At the domestic level, Hardik plays first class cricket for the team of Baroda. The Indian all-rounder leads Gujarat Titans in the Indian Premier League.
Hardik is an All-Rounder who bats right-handed and bowls right-arm fast-medium. Pandya is popular in the world of cricket for his aggressive style of batting and his exceptional fielding skills.
Hardik's jersey number is 228 which refers to his score against Vadodara in U-16 domestic cricket.
Hardik Pandya's Networth
Hardik Pandya has emerged as one of the crucial players in India's white-ball cricket plans. He provides balance to the team with his ability to play the big shots and chip in with breakthroughs.
Hardik is known to have a lavish life and that cannot be hidden from his dressing sense. His estimated net worth is said to be $11 million which is INR 91 crore. Hardik's source of income is through playing cricket and endorsements.
Hardik Pandya's House
After shooting to fame in international cricket and IPL, Hardik started living with his brother Krunal Pandya and their family in a 6000-square feet penthouse in Vadodra, Gujarat. The four-bedroom penthouse was styled and decorated by Anuradha Aggarwal, Creative Director of Olives Cre.
According to a report by Times of India, Hardik's luxurious house is located in Diwalipura, a porsh area in Vadodara. The price of the house is said to be approximately INR 3.6 crores.
Hardik has also invested in numerous real-estate properties which will serve as a massive boost to his net worth along the line.
Hardik Pandya's Car Collection
Hardik Pandya has a wide range of car collections in his house which he has developed through his years of hard work. It includes Audi A6, Lamborghini Huracan EVO, Range Rover Vogue, Jeep Compass, Mercedes G-wagon, Rolls Royce, Porsche Cayenne and Toyota Etios.
Hardik and Krunal had gifted the Jeep Compass car to their father, Himanshu Pandya, in 2017. Lambhorgini happens to be the most expensive car in the junior Pandya's collection.
Hardik Pandya's IPL salary
Hardik Pandya was the top-signing made by Gujarat Titans in IPL 2022 at a whopping sum of INR 15 crore. He was retained by the franchise at the same amount for IPL 2023 after delivering with the title in their first season.
Hardik Pandya's Monthly Income
Hardik Pandya's monthly income is expected to be around INR 1.2 crore. A massive growth from what was estimated to be INR 25 lakhs a few years ago.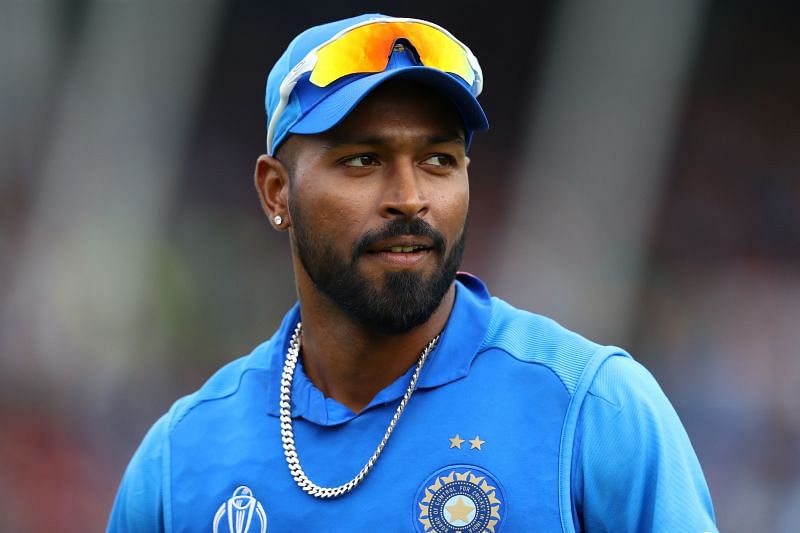 Hardik Pandya's BCCI salary
According to the most recent contracts stayed by the BCCI, Hardik Pandya is under the Grade B contract of ₹3 crores per annum.
Note:There are four different levels of BCCI contracts-
In March 2022, Hardik was dropped in BCCI's annual contract list from Grade A to C due to the concern over fitness. The BCCI's annual contract payment structure works like this way:
A+ - 7 crores
A - 5 crores
B - 3 crores
C - 1 crore
Hardik Pandya's Endorsements
According to RISE Worldwide, a sports management agency which manages the Indian all-rounder's brand portfolio, there has been 30-40% increase in the endorsement value of the player over the last six months in September 2022.
He signed a deal with men's lifestyle brand Villian, which is part of India's fastest unicorn Mensa Brands. His task is to promote a range of fragrances in the men's section.
In November 2022, Reliance Retail signed the marvelous cricketer as their brand ambassador.
As of December 2022, Hardik Pandya endorses several brands including the likes of BoAt, Sin Denim, Gulf Oil India, Villain, Dream11, Xlerate, Souled Store, Amazon Alexa, Reliance Retail, Star Sports Monster Energy, SG Cricket,
Hardik Pandya's Charities and Social Causes
Following his sexist remarks on Koffee with Karan, Hardik Pandya along with KL Rahul were ordered by BCCI to donate ₹20 lacs each to charity. The sum was divided into two parts. It was ₹1 lac each to widows of 10 constables in paramilitary forces who died on duty. The second part was donated to fund promotion of cricket among the visually impaired.
| | |
| --- | --- |
| Age | 29 years |
| Salary | ₹1.2 crores per month |
| Net Worth | $11 million (91 crore) |
| Resides at | Vadodara, Gujarat and Mumbai, Maharashtra |
| Marital Status | Married to Natasa Stankovic |
| Endorsements | Hala Play, Gulf Oil, Star Sports, Gillette, Zaggle, Sin Denim, D:FY, boAt, Oppo, Dream11, Reliance Retail, Villain & SG Cricket. |
| Source of income | Professional Cricket and Brand Endorsements. |
FAQs
1) Who is Hardik Pandya married to?
A. Hardik Pandya got married to Natasa Stankovic on New Year's day 2020.
Other Similar Pages