Hardik Pandya's love for cars isn't a secret. From Mercedes to Lamborghini, the ace Indian cricketer has a wide range of lavish cars as well as a fairly simple white Toyota Etios in his collection.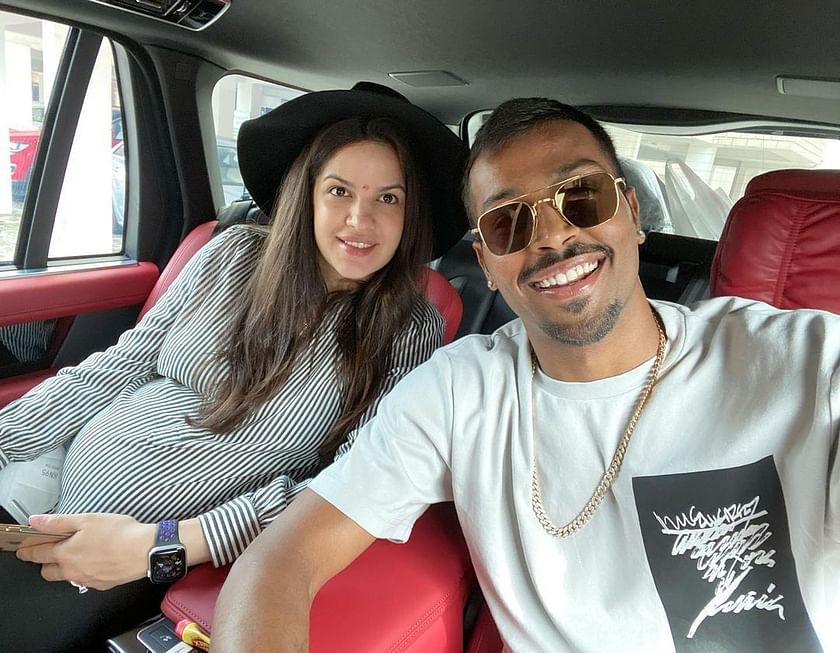 Image Credit: Hardik Pandya's Instagram
Which car does Hardik Pandya have?
Pandya, who is known for his sumptuous lifestyle, is the proud owner of a garage that is home to posh cars like Mercedes AMG G63 and Land Rover Range Rover. Here are the details on Hardik Pandya's envious collection, which has a fine mix of swanky sedans, fast cars, and lavish SUVs.
| | | |
| --- | --- | --- |
| Car model | Price | Colour |
| Audi A6 | INR 55.96 - INR 60.59 | White |
| Lamborghini Huracan EVO | INR 3.22 crore - INR 4.10 | Orange |
| Range Rover Vogue | INR 2.11 crore | White |
| Jeep Compass | INR 17.02 lakh onwards | Exotica Red |
| Mercedes G-wagon | INR 1.62 crore - INR 2.42 crore | Palladium Silver Metallic |
| Rolls Royce | Starting INR 6.22 crore | Silver and Black |
| Porsche Cayenne | INR 1.26 - INR 1.93 crore | - |
| Toyota Etios | - | White |
Audi A6
Hardik Pandya is the proud owner of the power saloon, Audi A6. One of the top-selling Audi cars in the country, as per Financial Express, the Audi A6 found its way in Hardik's garage back in April 2018.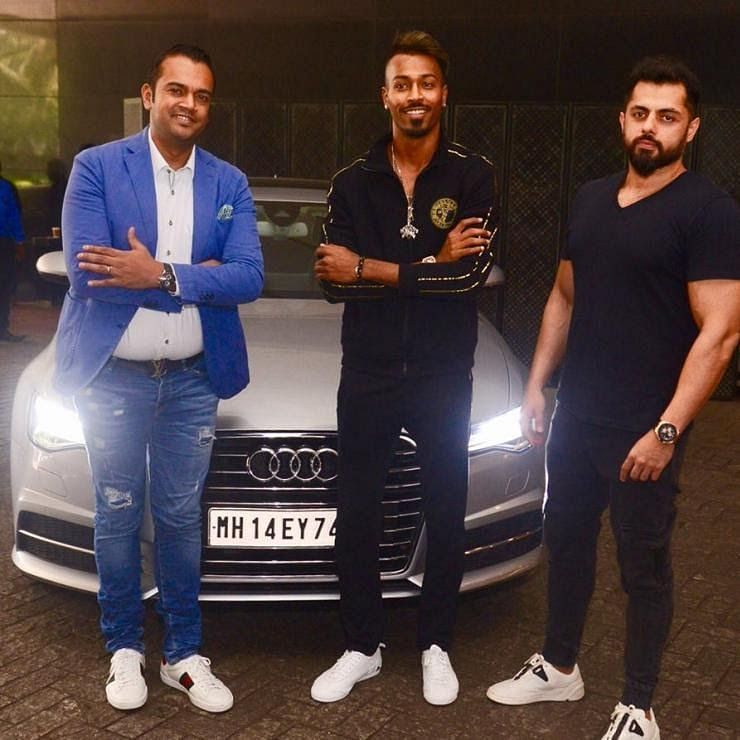 Image Credit: cartoq.com
Lamborghini Huracan EVO
Amidst the SUVs is also the low, road-stuck and superfast sports automobile by Lamborghini. The INR 3.73 crore orange Huracan EVO resonates well with junior Pandya's strong personality and one that brings the ideal blend of luxury, speed, and comfort.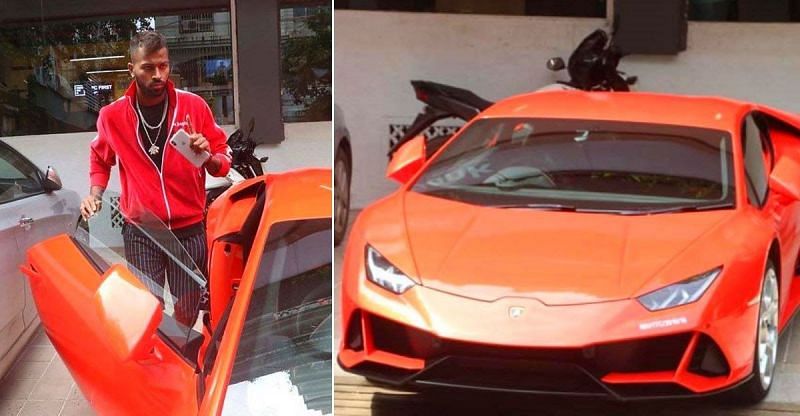 Image Credit: cartoq.com
Range Rover Vogue
Carrying on his passion for SUVs, Hardik has also been found driving around in a towering white Range Rover Vogue. Shifting from the driver's seat to the more decked back seat, he frequently posts photos on Instagram from his Rover.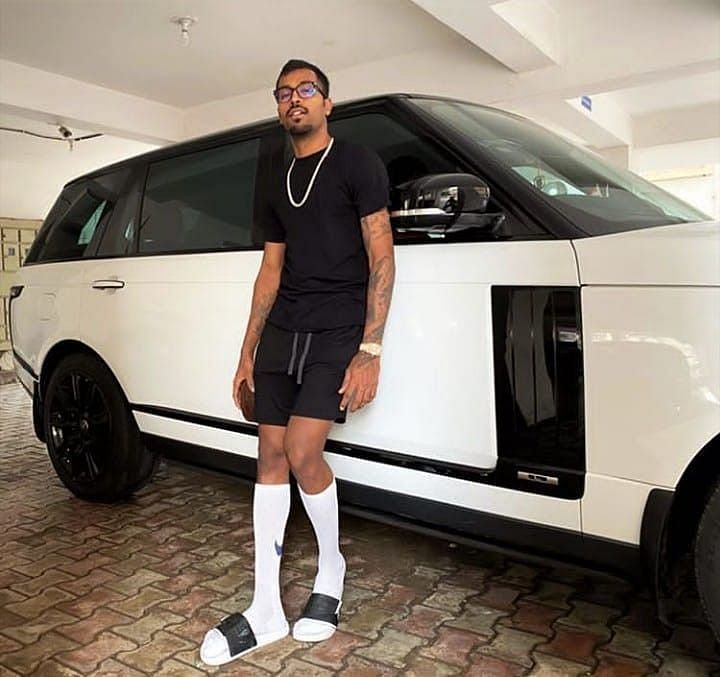 Image Credit: Pinimg
Jeep Compass
A surprise gift to their father by Hardik and Krunal Pandya, the Jeep Compass is another addition to their collection of SUVs. Soon a month after its launch back in August 2017, Hardik gave a red Jeep Compass to his father in September of that year.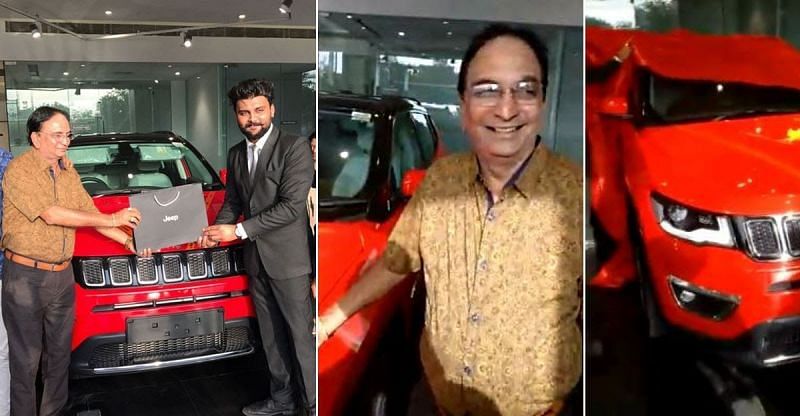 Image Credit: cartoq.com
Mercedes G-Wagon
The beastly chrome Mercedes G-Wagon also finds itself in Hardik Pandya's dazzling car collection. A level above others, the sun-reflecting chrome polish with the small door setup adds a complete and compact feel to the car. From dinner and parties with the family to training sessions, the G-Wagon is one of Pandya's most cherished cars.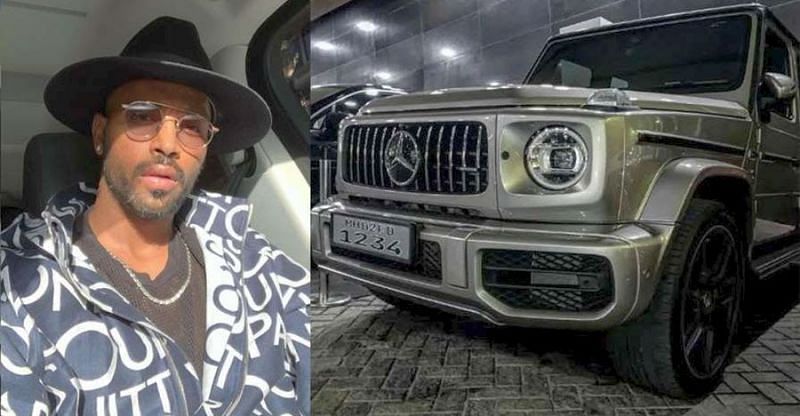 Image Credit: cartoq.com
Porsche Cayenne
The Indian all-rounder also has a stunning Porsche Cayenne in his garage. The exotic SUV is priced at INR 2 crore.
Toyota Etios
Besides all his swanky cars, Hardik Pandya also has a modest-looking white Toyota Etios in his garage. It might not be as expensive as the other luxurious cars in his collection but it certainly holds a special place in his heart as he has been seen driving in it several times.
Does Hardik Pandya have a Rolls Royce?
Hardik Pandya's love for cars is not new. His garage is already packed with multiple expensive cars. In August of 2020, he posted a picture with his wife, Natasa, inside what can only be perceived as Rolls Royce. His India and Mumbai Indians teammate, Rohit Sharma, also owns one of the RR royalties.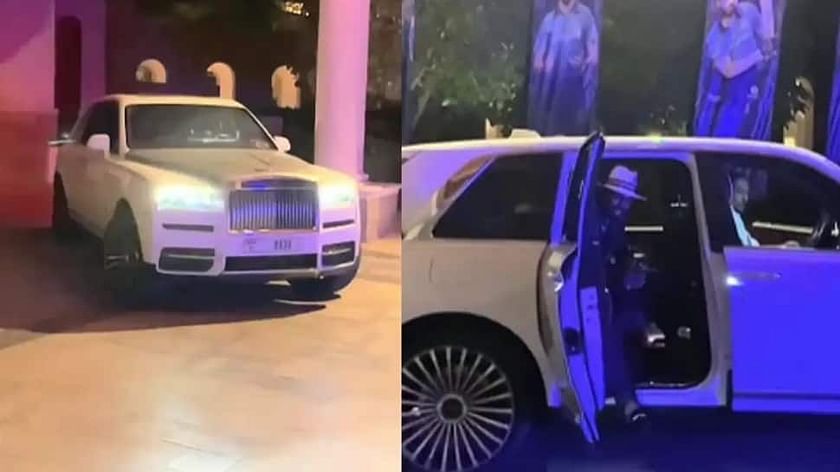 Other Similar Pages