| | | | |
| --- | --- | --- | --- |
| Sl. No. | Car | Model | Cost (INR) |
| 1 | Mid-size sedan | Skoda Laura | 12.92 lakh |
| 2 | Mid-size SUV | Toyota Fortuner | 35.15 lakh |
| 3 | Luxury compact SUV | BMW X3 | 56.50 lakh |
| 4 | Sports car | BMW M5 (Formula One version) | 1.55 crore and above |
| 5 | SUV | Mercedes GLS 350d | 1.05 crore and above |
Rohit Sharma is a name that needs no introduction in the world of cricket. India's limited-overs vice-captain, who is well-known for his power hitting and several record-breaking performances, has a strong affection for fast-spinning wheels.
Buying a collection of exotic cars is easy for a major star like Sharma. However, the 34-year-old is renowned in real life for being a quiet and elegant person, and his car collection very much reflects it.
Let's take a look at Rohit Sharma's range and find out which cars are in his driveway.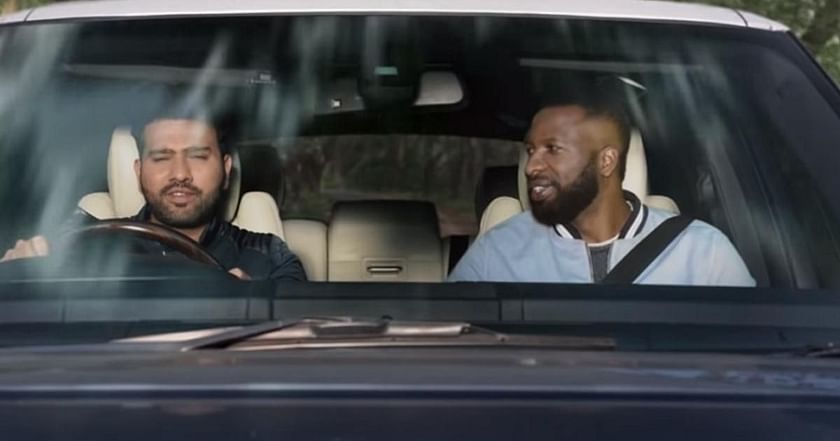 Image Credit: cdn.i.haymarketmedia.asia
Rohit Sharma's Dream Car
In contrast to Virat Kohli and other Indian cricketers, Rohit Sharma's car range is very modest. The BMW M5 is a standout among Sharma's vehicles. In an early interview, Rohit Sharma said that the M5 was his dream vehicle, and fortunately, his dream has come true. The BMW M5 has been a dream for not only Rohit Sharma, but for many other celebrities in India as well, including Sachin Tendulkar and Yuvraj Singh.
In essence, Rohit's BMW M5 is a performance-oriented supercar with a colossal 4.4-litre turbocharged V8 engine under the hood, producing a respectable 560 BHP of max power and a gigantic 680 Nm of torque. This engine is mated to a 7-speed Automatic M Double Clutch Transmission. According to sources, Rohit Sharma spent up to INR 1.5 crore on it.
Skoda Laura
Aside from the BMW M5, another model in Rohit Sharma's car range is the Skoda Laura. In fact, Rohit's first car was a Skoda Laura.
It is one of the vehicles that many auto enthusiasts in India covet. The model is well-liked for its good construction quality, comfortable cabin, and stable highway efficiency. A 2.0-litre TDI turbo-diesel engine produces 138 BHP of maximum power and 320 Nm of peak torque in Rohit Sharma's Skoda Laura.
Toyota Fortuner
Another one from Sharma's car collection is the Toyota Fortuner, which ranges somewhere between INR 30.3 lakh and INR 38.3 lakh. With a seating capacity of 7 people, this one makes for a great family car.
BMW X3
BMW X3 is one of Sharma's daily rides alongside the Fortuner. The crossover is offered in two trim levels with a single diesel powertrain. Since it is built on a different architecture, the Bavarian crossover is 55 kilograms lighter than its ancestor. There are new architectural elements as well as additional cabin features. The BMW X3 price ranges from INR 56.50 lakh to INR 62.48 lakh.
Mercedes-Benz GLS 350d
The top model in the GLS range is the Mercedes-Benz GLS 350 d, which costs INR 88.18 lakh. It has a certified mileage of 11.5 kilometers per gallon. The engine in this 350 d version produces 255 bhp @ 3400 rpm and 620 Nm @ 1600 rpm of maximum power and torque, respectively. Rohit Sharma owns this lavish car in a black color.
Image Credit: gomechanic.in
How many cars does Rohit Sharma have?
Rohit Sharma has a nice car range, with his first car being a Skoda Laura — a mid-sized sedan. Aside from that, he owns a Toyota Fortuner for day-to-day operations and a BMW X3 for special occasions. His favorite vehicle, a BMW M5, is worth INR 1.5 crore and he had always wanted to buy one.
Rohit owns the Formula One prototype of this car, which is well-known among other F1 fans in the cricket domain. In addition to Nissan, which he endorses, Rohit owns a Mercedes and an Audi.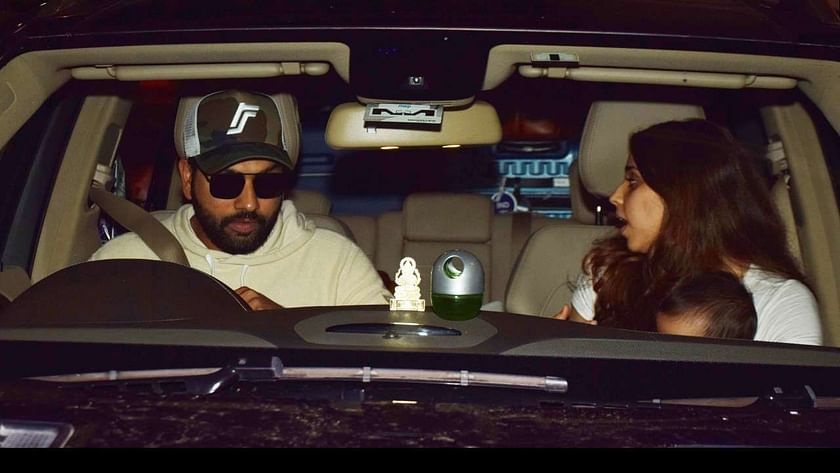 Image Credit: cdn.dnaindia.com
How much does CEAT pay Rohit Sharma?
Rohit's bat sponsor is CEAT, a tire manufacturer. The agreement was concluded in November 2015 for a staggering INR 3 crore per annum. CEAT renewed its three-year partnership with Sharma in October 2018.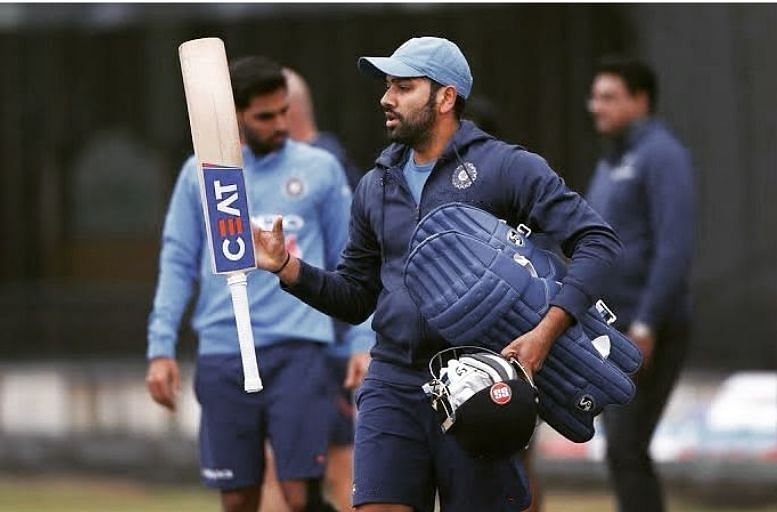 Image Credit: Rohit Sharma's Instagram
Which was Rohit Sharma's first car?
Rohit Sharma's first car was a Skoda Laura, which is a mid-sized sedan.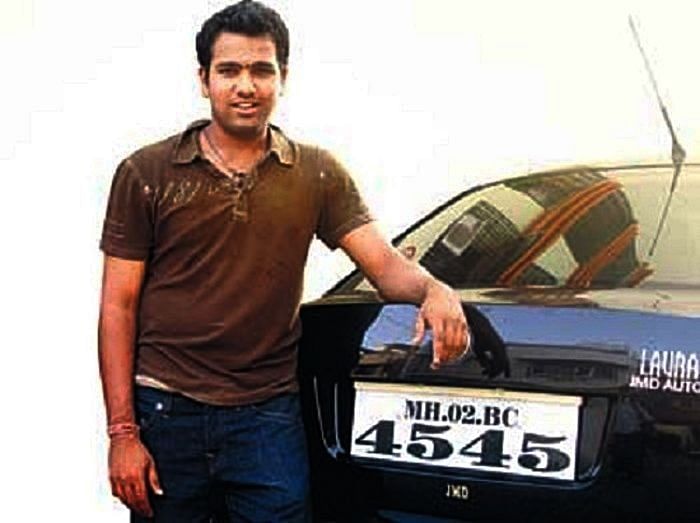 Image Credit: s.yimg.com
Other Similar Pages