The Hitman of India's cricket team, Rohit Sharma is a doting father to Samaira Sharma. He and his wife Ritika Sajdeh welcomed their little bundle of joy on 30 December 2018.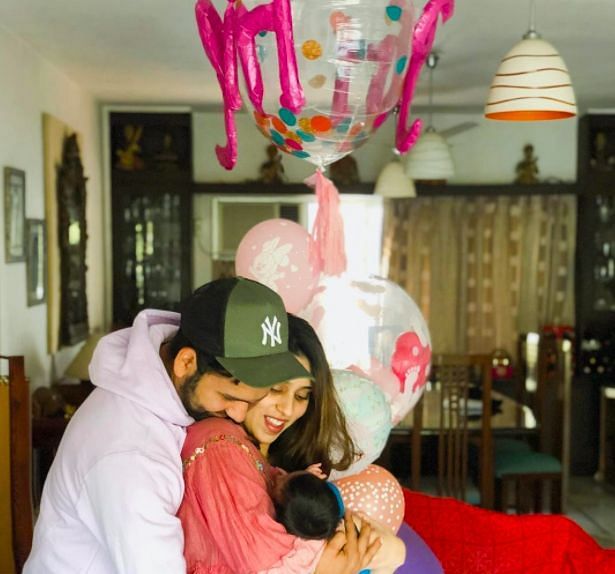 While the cricketer was on tour in Australia, his wife gave birth to their firstborn in Mumbai. He came back from Australia for his baby's arrival but soon rejoined the team within a week.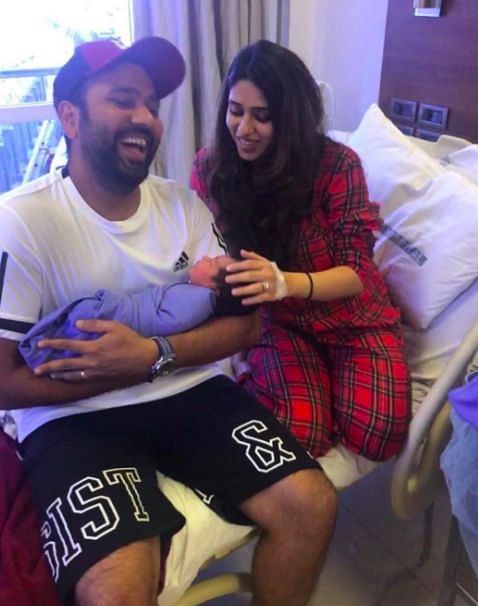 Samaira has been joining her mom in matches, both international and domestic, to support her father in her own little way. Rohit Sharma's daughter can often be seen in the stands, on her mother's lap, at times sleeping, and sometimes on the big screen when Rohit dedicates his achievements on the field to his little princess.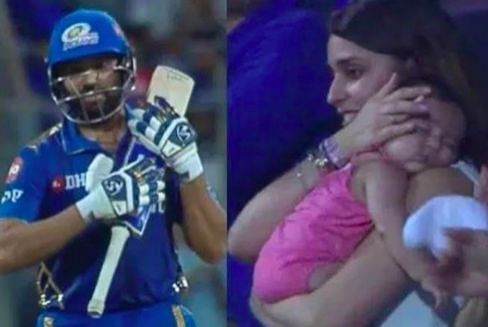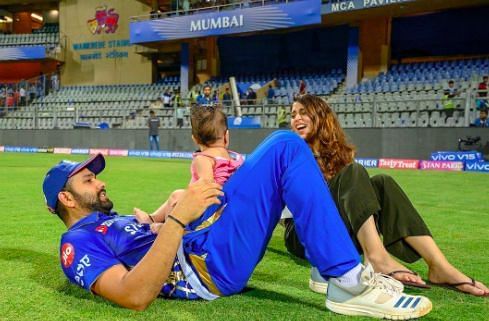 Ever since she made her debut on the social media platforms of her parents, little Samaira has taken the internet by storm. There are already multiple fan pages that upload pictures of her everyday pictures, her public appearances with her parents, etc.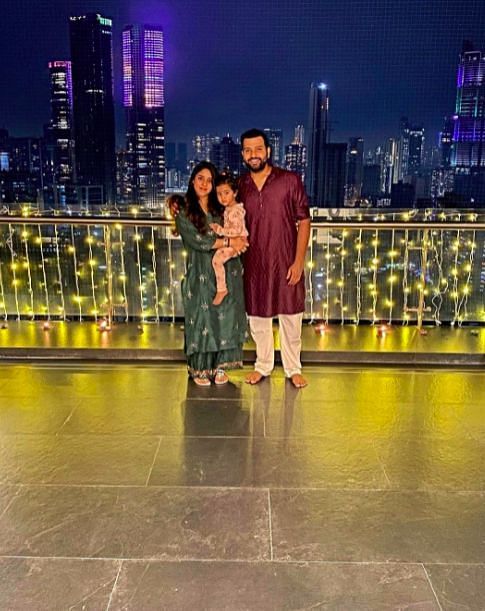 Does Rohit Sharma have a child?
Yes, the captain of the Mumbai Indians and the vice-captain of the Indian national team in limited-overs formats, has a little girl, Samaira Sharma, whom he shares with his wife, Ritika Sajdeh.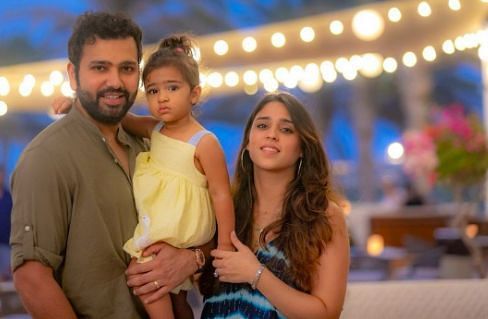 Rohit Sharma daughter name
The Indian captain's daughter's name is Samaira Sharma.
Rohit Sharma daughter age
Samaira turned 4 years old last week on 30th December 2022.
Rohit Sharma daughter birthday celebration
Samaira's 4th birthday was nothing less than an extravagant ride for her. Rohit and Ritika planned an early birthday party for her a month prior where the couple organized a mini amusement park for Samaira with different activities like rides, painting, stuffed animals and what not. The park even had a DIsney like castle which had "Samaira turns 4" written on it. Rohit, Ritika, and their family members played, and danced with the birthday girl. Samaira wore a dazzling pink frock for the pre-birthday party and she truly loved the surprise her mum and father gave to her. The couple shared a video of the same on their Instagram with the caption, "Early birthday celebration for Sammy and we all got a chance to be kids again ♥️".
Instagram: https://www.instagram.com/reel/CllnL8poZye/?utm_source=ig_web_copy_link
Ritika shared a really cute post on Samaira's birthday where she posted several pictures of Sammy including their vacation photo where the duo of mother and daughter can be seen playing on the surfboard. Several cricketers such as KL Rahul, Jaydev Unadkat, Yuzvendra Chahal's wife and Influencer Dhanashree Verma, and many more also wished Samaira on her 4th birthday.
Rohit too shared a delightful picture with Samaira where they can be seen looking at the gorgeous Maldives sea with Sammy in Rohit's arms. He captioned the picture with a heart.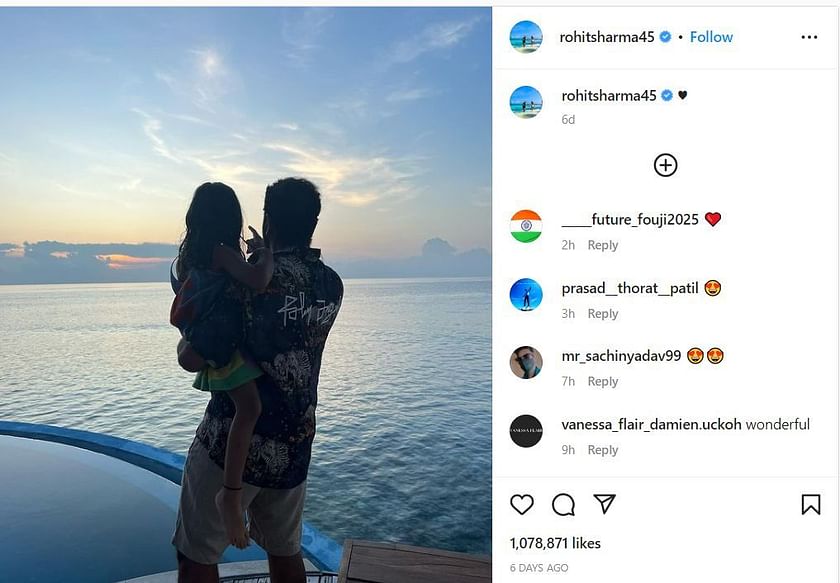 When was Samaira Sharma born?
Samaira Sharma, Rohit Sharma's daughter, was born on 30th December 2018 in Mumbai, during an Australia-India series.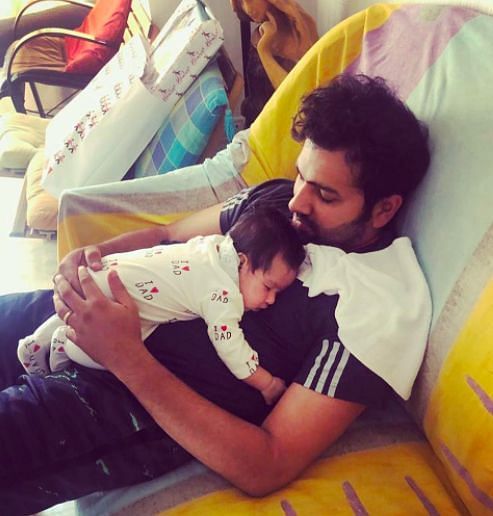 What does Samaira mean?
The name 'Samaira' means enchanting, protected by God, Guardian.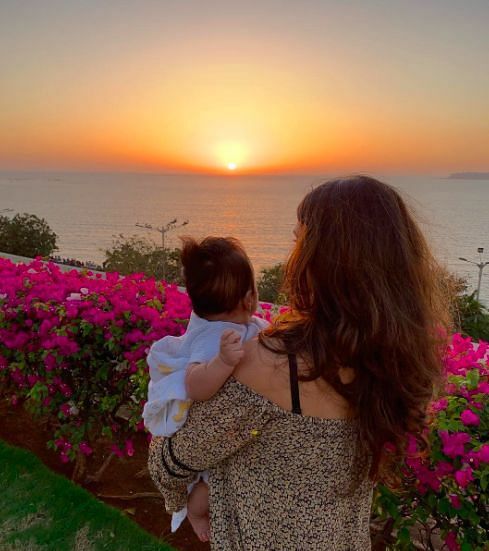 Rohit Sharma's daughter wishes Rishabh Pant
Samaira sent a heartwarming message for Indian cricketer Rishabh Pant who met with a fatal car accident at the Delhi-Dehradun highway 30th December 2022 while returning back home. Samarira wished for the cricketers "speedy recovery" saying, 'Jaldi theek ho jao chachu'. The message went viral on social media platforms as well.
Rohit Sharma's wife, Ritika Sajdeh had earlier criticized people for sharing videos and photos of Pant's accident on the internet. She posted on her Instagram story, "Shame on you for posting images and videos of someone who is hurt and unable to decide whether they want that out there. They have family and friends who were terribly affected by those images. "There's journalism and then there's plain insensitivity,"
Pant is currently admitted in the Max hospital in Dehradun and he is reported to be in a stable condition as of now.
Rohit Sharma daughter photo
The family went on a vacation to Maldives on the occasion of New Year and little Samaira's 4th birthday. They can be seen enjoying and relaxing at the exotic location with Samaira playing at the beach. Ritika took to Instagram where she shared cute family photos including one where Samaira can be seen posing to the camera with one hand up in the air. In another one, she posted a picture of the family with Samaira sitting on Rohit's shoulders which made the people go awed by the bond between the father and daughter.