Kannur Lokesh Rahul (born 18 April 1992) is an Indian international cricketer who plays for Karnataka in domestic cricket and captains Punjab Kings in the Indian Premier League. He is a right-handed batsman and a wicket-keeper.
Rahul made his international debut in 2014 and scored his maiden Test century in his second Test match. He was the first Indian to score a century on One Day International debut, and the third Indian to score a century in all three formats of international cricket.
Table of Contents


Where does KL Rahul live?
Indian international cricketer KL Rahul, who plays for Karnataka in domestic cricket and is the captain of Punjab Kings in the Indian Premier League, lives in Bangalore.
KL Rahul likes to live in a quiet, peaceful space. His home displays a muted color palette of brown, white, and beige, and his living room wall is beautified with some wall hangings, including one with a yin-yang emblem. When at home, Rahul enjoys spending time with his pet dog Simba and likes starting his day with a video game. The wicketkeeper-batsman's house has a fluid, non-cluttered vibe free of too many décor products.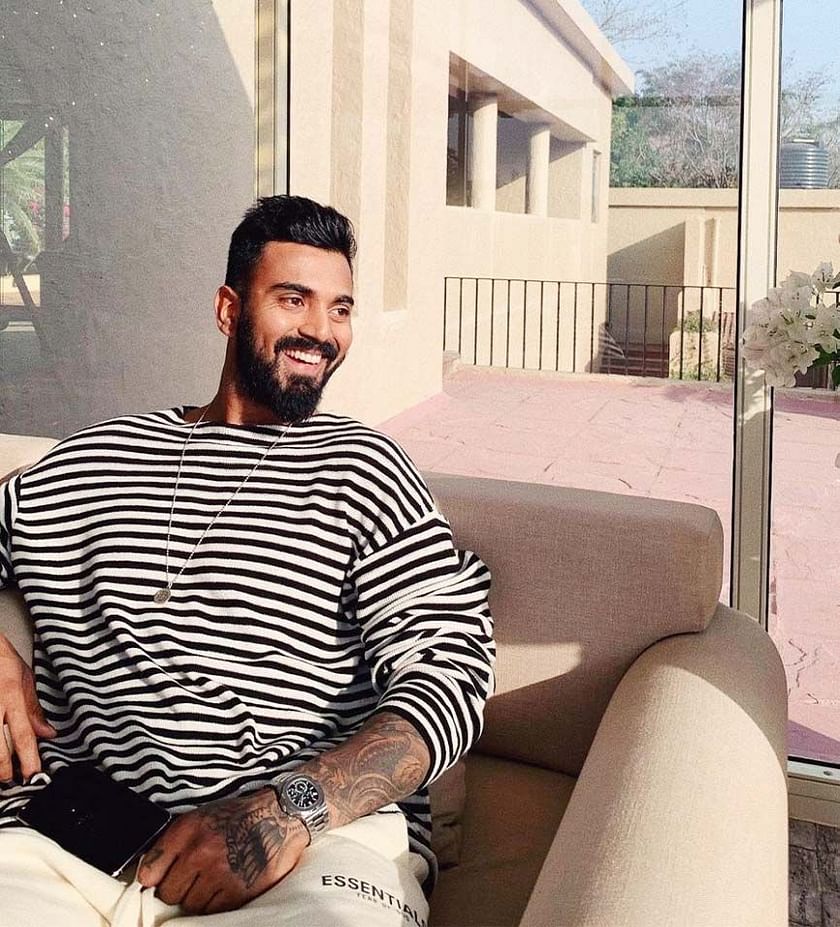 Image Credit: assets.gqindia.com
What is the cost of KL Rahul's house?
KL Rahul bought his Bangalore apartment for around INR 65 lakhs.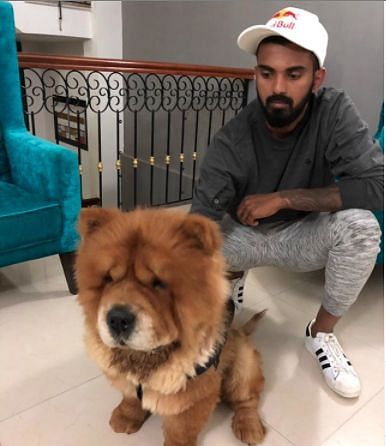 Image Credit: assets.gqindia.com
KL Rahul's House Interiors
Before traveling to UAE, and dominating at IPL 2020 as skipper of the erstwhile KXIP, KL Rahul spent time training as well as relaxing at his Bangalore home. The excellent play is proof of all the hours Rahul spent keeping himself fit in his well-equipped home-balcony gym. The right-handed batsman and wicket-keeper also spent his days playing basketball in the playing areas in his building to preserve focus and agility.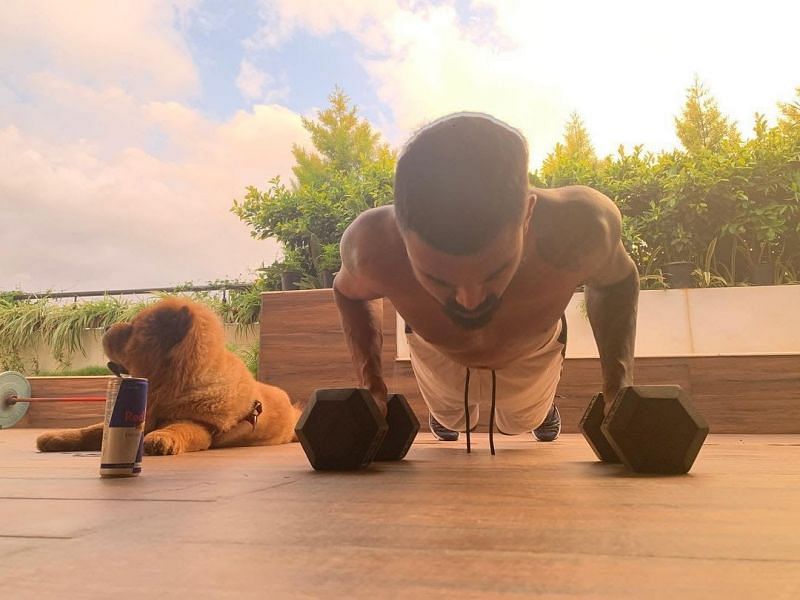 Image Credit: KL Rahul's Instagram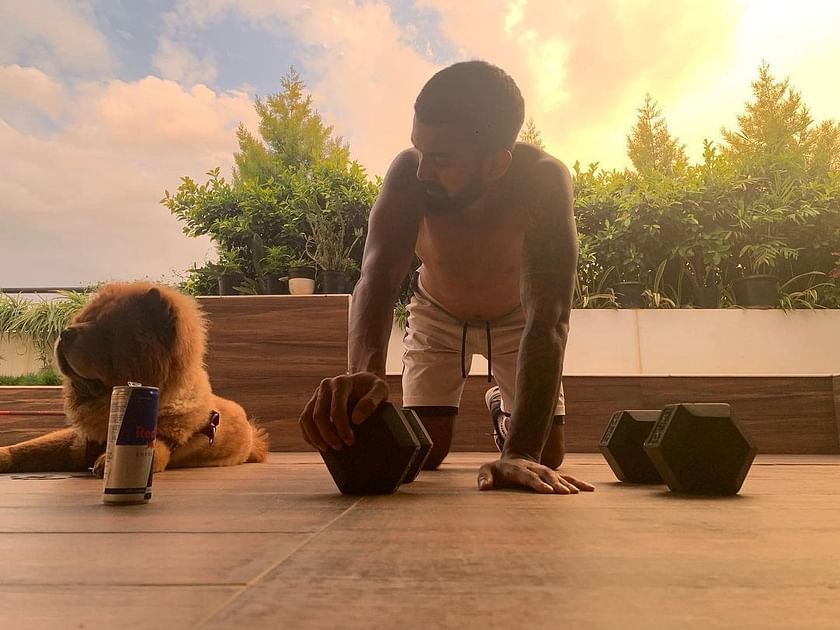 Image Credit: KL Rahul's Instagram
The living room is a simple, utilitarian, and contemporary setting. Intended to carry the essence of Rahul's personality – easy-going and chic, yet fashionable – the minimal furniture and open areas nail it to the T. The walls at KL Rahul's house have bright colours, supplemented by a wooden side table-fixture in the place, while colour pop is offered by the armchairs and sofa.
Apart from the living room, Rahul spends most of his time on the balcony, which he decorated with all the necessary gymming facilities during the pandemic. His lionesque pet, Simba, gives him excellent company while he trains there. Rahul also has a picture of his pupper as well as gaming partner tattooed on his back.
Image Credit: KL Rahul's Instagram
How many houses does KL Rahul own?
Apart from his Bangalore abode, KL Rahul also owns a 7000 sq ft Villa Milana in Goa. It was developed as a leisure home by Buddhadev Mangaldas in partnership with his buddy, KL Rahul, who owns the place that celebrates local craftsmanship whilst introducing contemporary flourishes.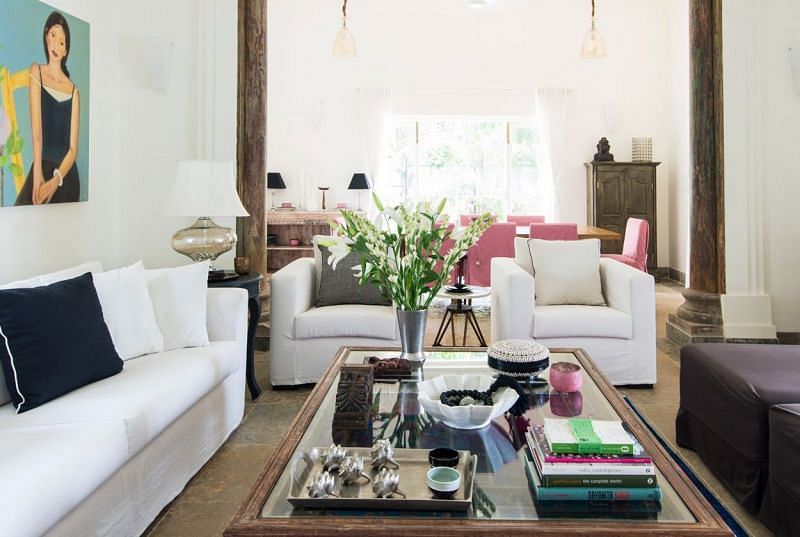 Image Credit: beautifulhomes.com
KL Rahul's house channels a tropical chic vibe with its white walls, rustic materials such as lush greens, stone and wood. A veranda snakes around the living spaces on the lower level and is capped with a stone roof, which is also coated white.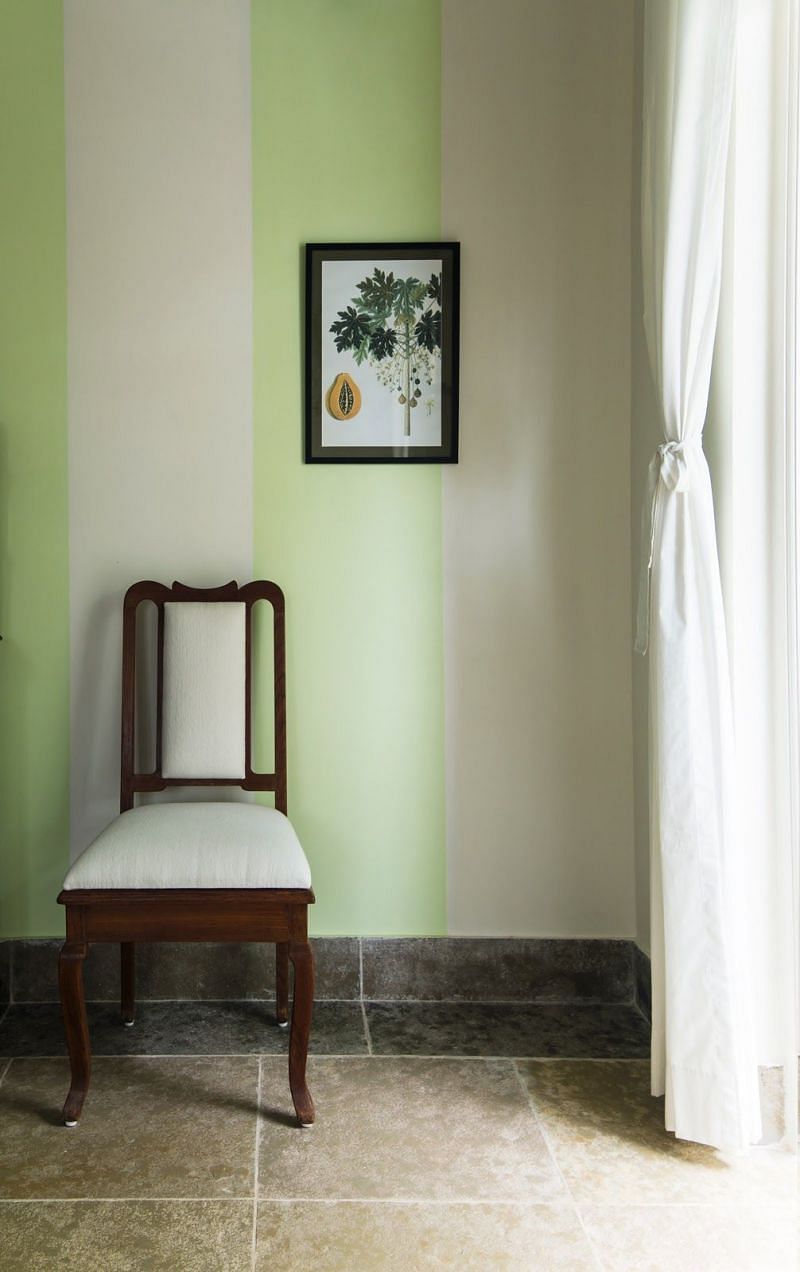 Image Credit: beautifulhomes.com
The living room pays tribute to Goa's old, traditional Portuguese-influenced design with its tiled roofs and high ceilings. This is where much of the family entertains and lives. The natural outdoor dining, overlooking the pool, is the center of most activities during barbeque nights whilst the casual living room with its luxurious sofas in white linen slipcovers makes for eternal conversations on long nights. A set of wooden pillars encompasses the archway that separates the living from the dining area. As with the rest of the house architecture, swathes of whites are punctuated with explosions of colour, including art by Leeza Mangaldas.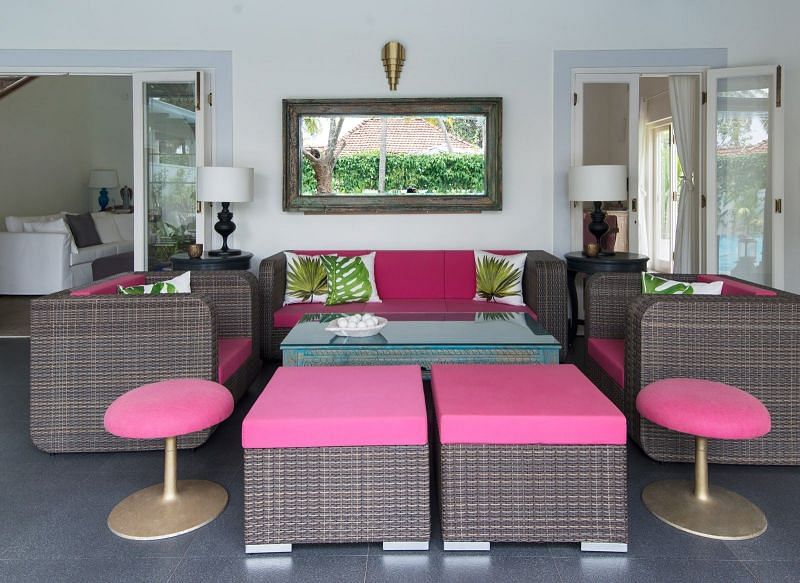 Image Credit: beautifulhomes.com
Where is KL Rahul's hometown?
KL Rahul was born on 18 April 1992 in Mangalore. He grew up in Mangalore and later moved to Bangalore when he turned 18.
Other Similar Pages