| | |
| --- | --- |
| Birth Date | 10 July 1949 |
| Net Worth | $30 million |
| Resides at | Mumbai |
| Marital Status | Married |
| Endorsements | Thums up, Dinesh, Health Plan |
| Sources of Income | Commentary, Public appearances, Investments, Brand endorsements, TV Appearances. |
Sunil Gavaskar is an Indian cricket commentator and retired cricketer representing India and Bombay from the early '70s to the late '80s.
Table of Contents
Image source: Sunil Gavaskar's Instagram
Sunil Gavaskar Salary
Commentators' salary is conditional on the number of hours and days they work. Cricket commentators are paid well for their exceptional efforts to entertain the viewers. They are paid on a per-series basis or per-match basis and have a large annual salary.
Indian commentators are paid the highest salary amongst all the international commentators because of India's rich cricket board BCCI. They get around $2,500 each game with a yearly salary of $500,000-$1 million. Sunil Gavaskar is a broadcaster on ESPN Star Sports and does both English and Hindi commentary. He makes $2,500 per match, $55,000 per series, and $1 million yearly.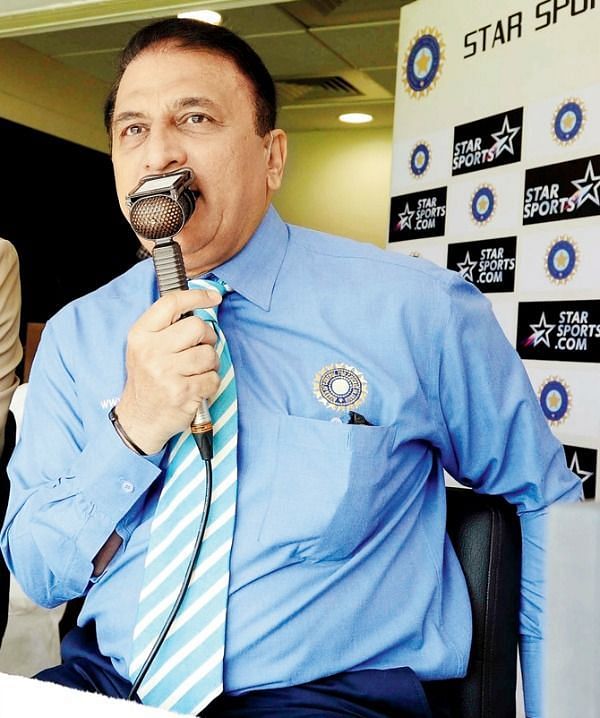 Image source: Indiatimes.in
IPL Salary
IPL has broken its section of commentators into three parts because of the multilingual viewers, which are English panel, Hindi panel, plus Dugout. Whilst there are three sections of commentators presenting the matches to the viewers, the extent of salary being offered differs from one medium of language to another.
An experienced panel of Master Blaster Sunil Gavaskar, Harsha Bhogle, English legend Kevin Peterson, Sri Lanka's leading run-scorer Kumar Sangakkara, Ian Bishop, and Mark Nicholas are paid the highest slot of $500,000.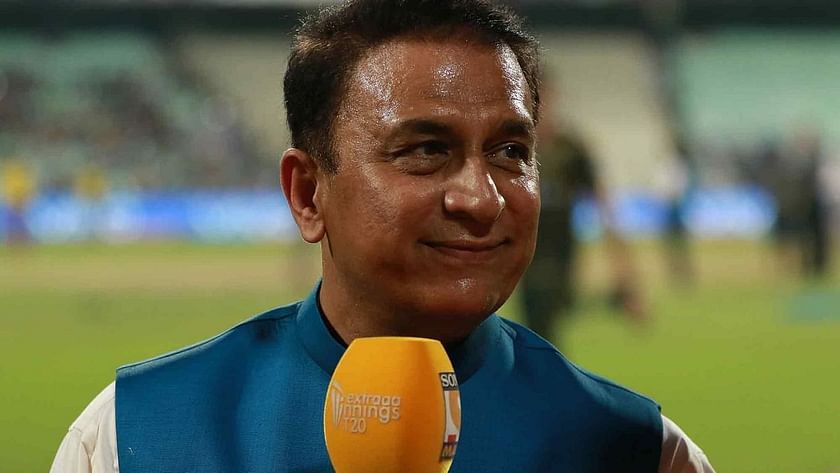 Image source: Thequint.com
Sunil Gavaskar Endorsements
Sunil Gavaskar upped the ante and began charging serious money to promote few brands that could afford it back in the days.
Cricketers such as Mahendra Singh Dhoni and Sachin Tendulkar are the face of everything from cars to sodas. But before any of them, there was Gavaskar. He started Sunil Gavaskar Presents on television, he lent his face to products such as Palmolive shaving cream. He appeared in a commercial for Thums Up alongside Ravi Shastri and Sandeep Patil. Gavaskar's presence on Indian telescreens was so strong and effective that his promoting a clothing brand called Dinesh prompted Indian wicket-keeper, batsman Dinesh Karthik's father to name him after that brand.
Image source: i.pinimg.com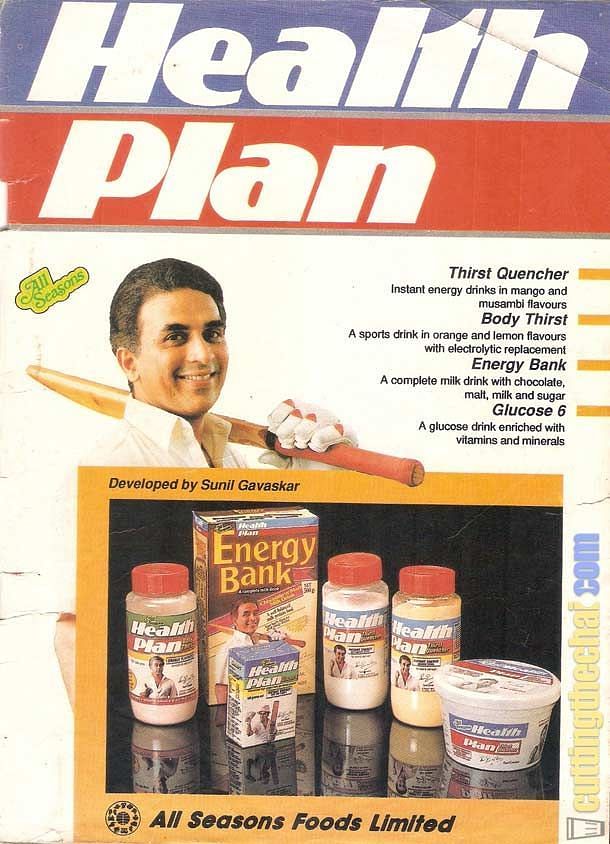 Image source: Cuttingthechai.com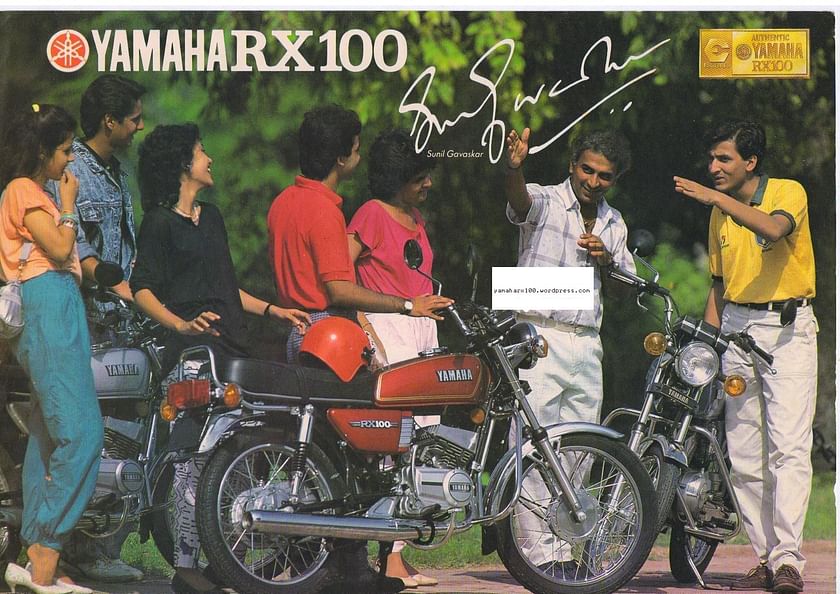 Image source: Yamaharx100.files.wordpress.com
Sunil Gavaskar also recently began to endorse leading Dubai-based property developer, The First Group.
Sunil Gavaskar Investments
Veteran cricketer Sunil Gavaskar jumped on the investor bandwagon with an investment in Mumbai-based board games startup Binca Games.
Image source: images.yourstory.com
He is also the director of Professional Management Group, a sports celebrity management venture.
Sunil Gavaskar House
Sportsfield, an apartment building in Mumbai, is home to the former batsman, Sunil Gavaskar.
His most recent property investment came in the form of a heavenly holiday home in Goa. Sunil Gavaskar purchased an Isprava Villa, one of the greatest properties in the coastal gem of India. Isprava has many options but it is believed that he owns the Isprava Villa Vivre settled in Assagao. It sits on a rich property and boasts four deluxe bedrooms, a private pool, and a host of sub-tropical gardens with sit-outs.
Sunil Gavaskar Cars
Gavaskar's everyday drive is an E60 BMW 5-Series luxury sedan.
Image source: new-img.patrika.com
Sunil Gavaskar's Other Sources of Income
Sunil Gavaskar earns around INR 6 crore from BCCI's contract for several assignments.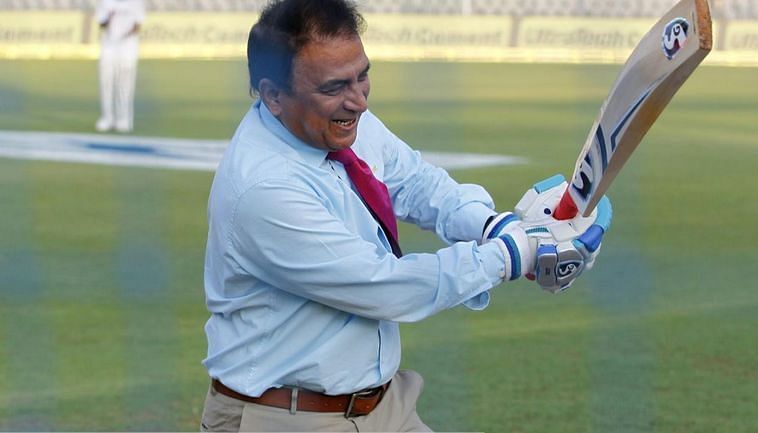 Image source: img.republicworld.com
He also has several other contracts from Star India, NDTV & writing columns in newspapers. At the time of the IPL season in 2014, he was appointed the interim president of the BCCI by the Supreme Court of India where he claimed compensation for INR 1.90 crore for 24 days for a loss he incurred because of conflict of interest and also non-performance of various other media commitments.
Sunil Gavaskar Charity
Sunil Gavaskar is affiliated with many organisations that work towards giving the underprivileged and the needy a better life. He is the Chairman of the Board of Governors of Heart to Heart Foundation. Gavaskar is also a volunteer at The Champs Foundation. In the midst of the coronavirus, he also donated INR 35 lakh to PM-Cares Fund as well as INR 24 lakh to Maharashtra Chief Minister Relief Fund.
FAQs
Does Sunil Gavaskar come from a cricketing background?
Sunil Gavaskar is not the sole international cricketer from his family. Gavaskar's maternal uncle was Madhav Mantri, who played four Tests for India. His son, Rohan, represented India in 11 One-Day Internationals. GR Viswanath, the ex-India batsman, is Gavaskar's brother-in-law. His sister, Nutan, also played for Albees Cricket Club, the first women's club in Mumbai.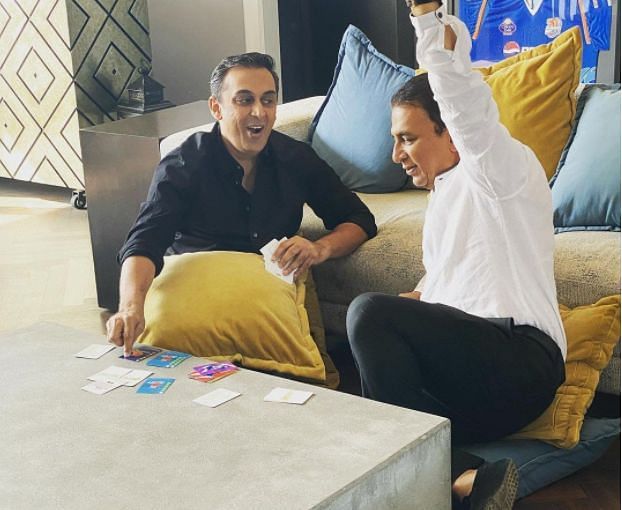 Image source: Rohan Gavaskar's Instagram
Is there a song dedicated to Sunil Gavaskar?
Trinidad Calypso singer Lord Relator composed a song in Gavaskar's honor and named it "Gavaskar Calypso."
Did Sunil Gavaskar work in movies?
Sunny played the lead role in a Marathi film – Savli Premachi. He also made a cameo in Naseeruddin Shah's film Maalamaal back in 1988.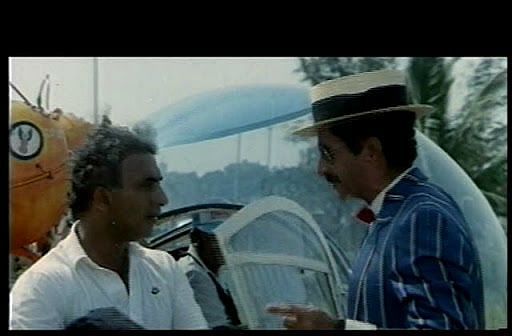 Image source: Thecricketlounge.com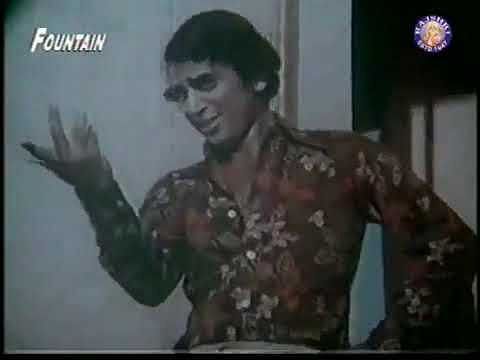 Image source: i.ytimg.com
Is Sunil Gavasakar a singer?
Gavaskar has sung a Marathi song 'Ya Duniyemadhye Thambayaala Vel Konala', describing the similarities between a cricket game and real life.
When was Sunil Gavaskar appointed as sheriff?
Sunil Gavaskar was appointed the Sheriff of Mumbai back in 1994 for just a year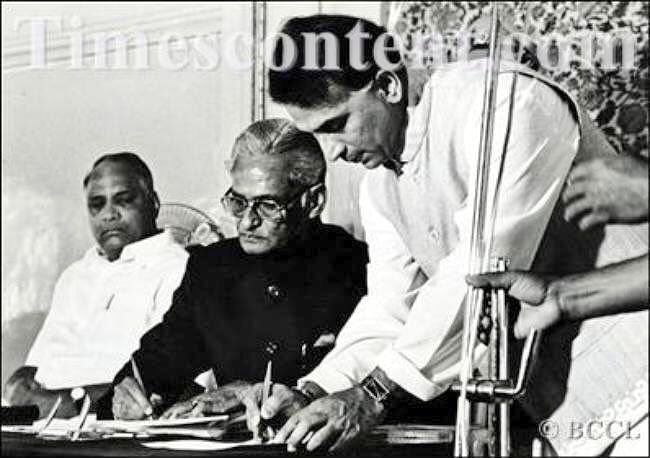 Image source: pbs.twimg.com
Other Similar Pages