| | |
| --- | --- |
| Birth Date | 29 April 1979 |
| Net Worth | $20 million (approx) |
| Resides at | Goa |
| Marital Status | Married |
| Endorsements | Nike & Gulf |
| Sources of Income | Premier League matches, International matches, Domestic games, Brand endorsements, Commentary, Investments. |
Born on April 29, 1979, Asish Nehra, the left-arm seamer from Delhi, went on to represent the Indian cricket team in all three formats of the game for a better part of 18 years between 1999-2017.
Following his retirement from international cricket, Nehra has been actively involved in coaching IPL teams besides lending his voice to the commentary box. In 2022, he coached debutants Gujarat Titans to an unprecedented IPL triumph in front of 100,000+ home fans at the iconic Narendra Modi Stadium in Ahmedabad.
As of 2022, Nehra's estimated worth is set to be around INR 38 crores.
Image source: Thecricketlounge.com
As far as Nehra's contribution towards Indian cricket is concerned, he is clearly one of the most prominent seamers, notwithstanding his injury-prone career and is the sole Indian to take six wickets in an ODI twice, against England and Sri Lanka. Furthermore, Nehra played 15 T20Is in 2016, including the ICC World Twenty20 whilst claiming 17 scalps at an average of 20.66.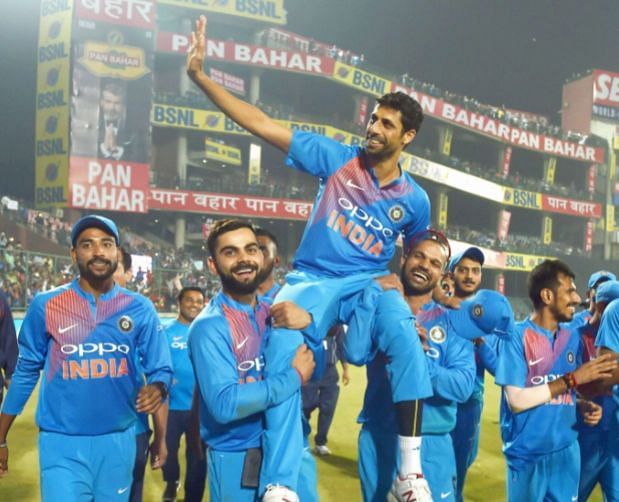 Image source: Telanganatoday.com
Ashish Nehra Salary
Before he was all set to say goodbye to the game of cricket on 1 November, 2017 at his home ground, BCCI had put him in the grade C list of contracts in his final days as a cricketer. According to sources, his last payroll was INR 5 million according to BCCI grade-pay. This is a huge part of the present Ashish Nehra net worth.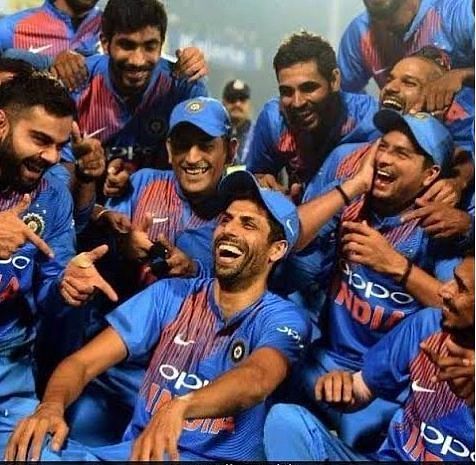 Image source: Ashish Nehra's Instagram
IPL Salary
Ashish Nehra had almost a decade run at the Indian Premier League. In 2008, he was first bought by Mumbai Indians for INR 1.6 crore. Over the years he has been associated with five different IPL teams. At the time of his retirement, Nehra was one of the star players for his team, Sunrisers Hyderabad, where he used to draw a check of INR 5.5 crore per season. According to moneyball.insidesport he has made a whopping INR 31 crore (approx) over 10 long seasons from IPL alone, which has taken Ashish Nehra's net worth to a new height.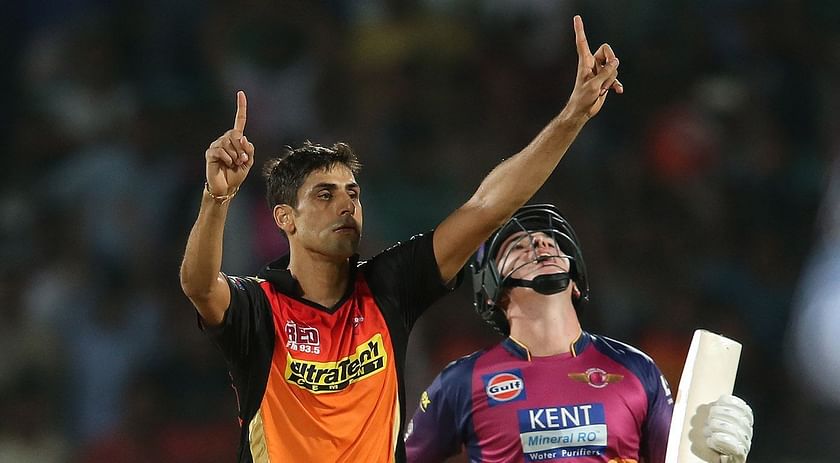 Image source: f1.media.brightcove.com
Ashish Nehra Endorsements
The most noted endorsement from the wiry Delhi pacer is with Nike & Gulf. Nehra has not been associated with many brands during his time with the Indian national team.
Ashish Nehra Investments
Ashish Nehra Cricket Academy Private Limited is a private company incorporated on the 11th of June in the year 2008. It is listed as a non-govt company and is registered at Registrar of Companies, Delhi. It is involved in sports as well as other recreational activities.
Directors of Ashish Nehra Cricket Academy Private Limited are Ashish Nehra, Dilip Kumar, and Cedric Valentine Innes.
Ashish Nehra House
Post his retirement back in 2017, Ashish Nehra moved to Goa. No, not for a post-retirement vacation, but on a house-hunting mission with the intention of settling down in the tourist heaven, at least for a while.
Goa is one of the most scenic and pollution-free places, and Nehra loves beaches over the mountains. He believes this is a nice option if one wants to live in India.
Image source: Ashish Nehra's Instagram
Prior to this, he used to live in Delhi in his own heavenly abode.
Ashish Nehra Cars
Ashish Nehra has quite an acquired taste when it comes to cars. The former cricketer has three of the most exquisite vehicles in his garage: an Audi Q5, a BMW 3 Series, and last but not the least a Toyota Innova. He also happens to own a black Mercedes.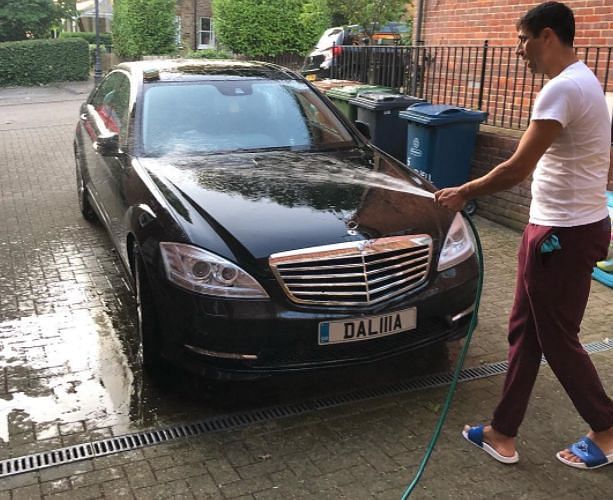 Image source: Ashish Nehra's Instagram
Ashish Nehra Other Sources of Income
Apart from the money that Nehra earned from his professional cricket games be it international, domestic, or regular league games, he made a good chunk of money through endorsement deals. He also has a regular paycheck coming from his major investment, Ashish Nehra Cricket Academy Private Limited.
Now, Nehra is in his second innings of life. Nehra's life post cricket seems like he has settled very well into it. At present Nehra, along with Aakash Chopra, Murali Karthik, VVS Laxman, and Virender Sehwag have stirred the Hindi commentary. Thanks to them, sometimes, the Hindi version is far more entertaining and insightful. In 2020, Nehra was making a whopping $200,000 for his Hindi commentary. Nehra's salary as Gujarat Titans head coach is not disclosed.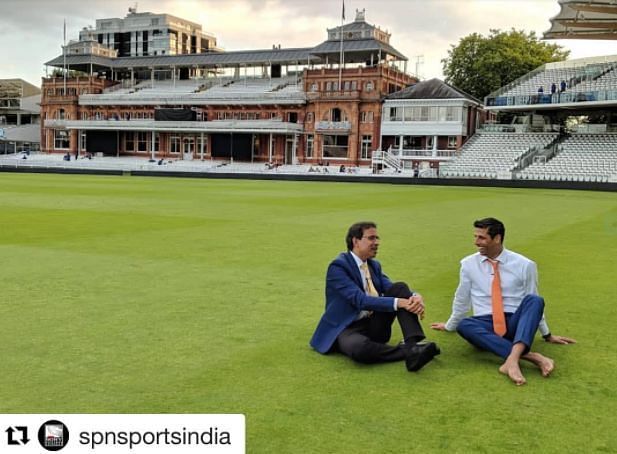 Image source: Ashish Nehra's Instagram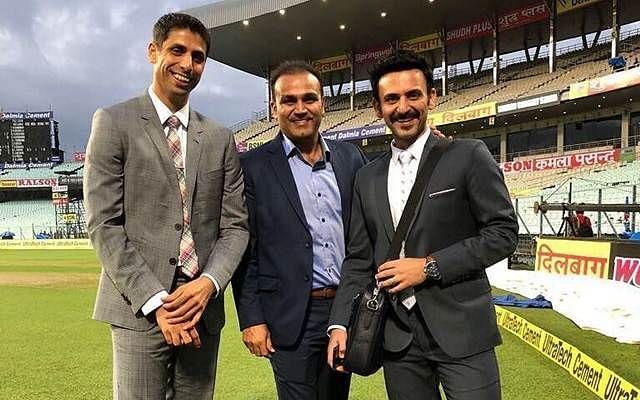 Image source: Crictracker.com
Ashish Nehra Charity
Ashish Nehra is the secretary of "Anant Charitable Trust" which was established to give access to high-quality education to girls from under-served communities by setting up education institutes in semi-urban and rural areas.
FAQs
Is Ashish Nehra on any social media platform?
No, in fact, Ashish Nehra didn't even own a smartphone until recently as reported by the former pacer himself. He had been using a Nokia E51 before his wife, Rushma Nehra, gifted him an iPhone 7 recently. After grappling for a while, Nehra has managed to get used to WhatsApp but other than that, he just uses the smartphone for picking up and dialing calls.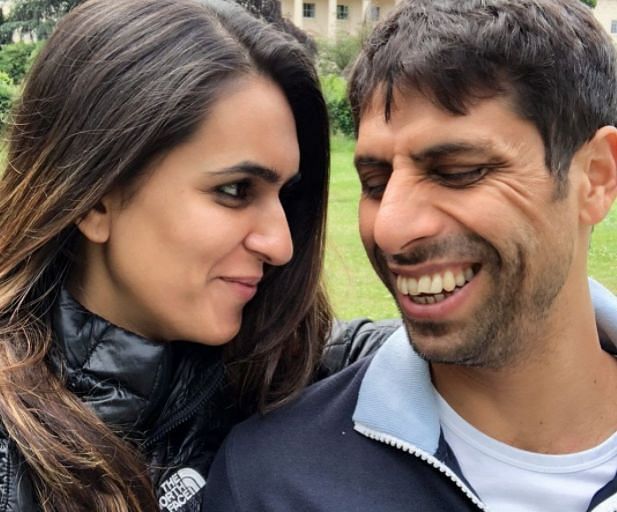 Image source: Ashish Nehra's Instagram
What unique record does Ashish Nehra hold?
Ashish Nehra is the only Indian to take six wickets in ODIs twice -- against Sri Lanka and England. Also in IPL 2015, Nehra picked up 22 wickets for CSK, the most by an Indian fast bowler.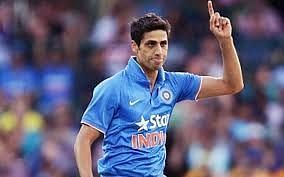 Image source: Proteammaker.com
Other Similar Pages