| | |
| --- | --- |
| Birth Date | 24 March 1991 |
| Net Worth | INR 13 crore |
| Resides at | Vadodara |
| Marital Status | Married |
| Endorsements | HalaPlay |
| Sources of Income | Professional cricket, Endorsements |
Born on 24 March 1991, Krunal Pandya is an Indian international cricketer. Krunal is an all-rounder who bats left-handed and bowls slow left-arm orthodox. The senior of the Pandya brothers plays for Baroda in domestic cricket, as well as for Mumbai Indians in the Indian Premier League. Krunal made his international debut for the Indian cricket team in a T20I against the West Indies back in November 2018.
Table of Contents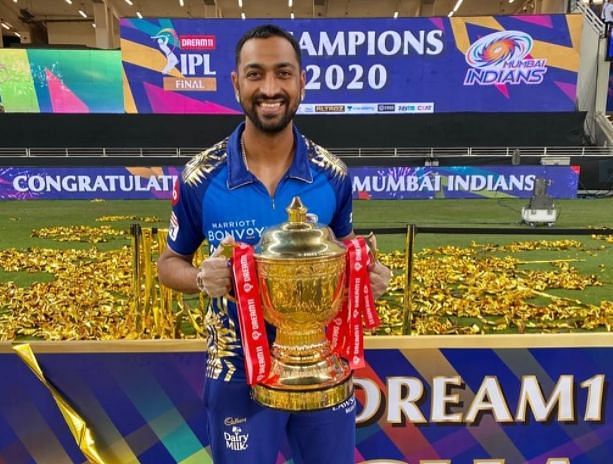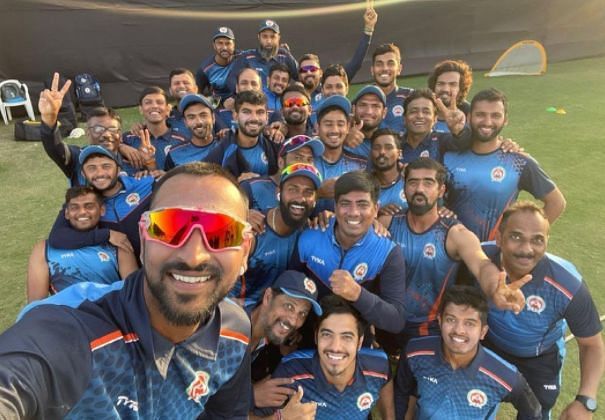 Image source: Krunal Pandya's Instagram
Krunal Pandya Salary
India's charismatic all-rounder Krunal Pandya was selected in the ODI team for the India vs England ODI series held in 2021. The left-hander has had notable performances in the IPL for the Mumbai Indians and also led the Baroda team by example in 2021's Syed Mushtaq Ali Trophy and Vijay Hazare Trophy. Even though his pay-grade for BCCI hasn't been disclosed yet he gets a handsome paycheck for leading the Baroda team in domestic cricket which adds to Krunal Pandya's net worth.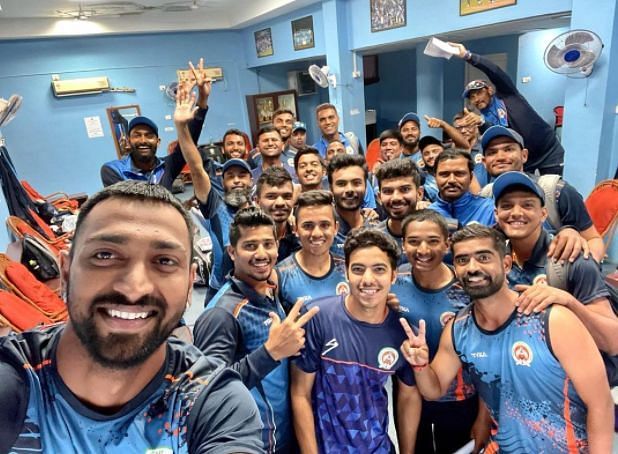 Image source: Krunal Pandya's Instagram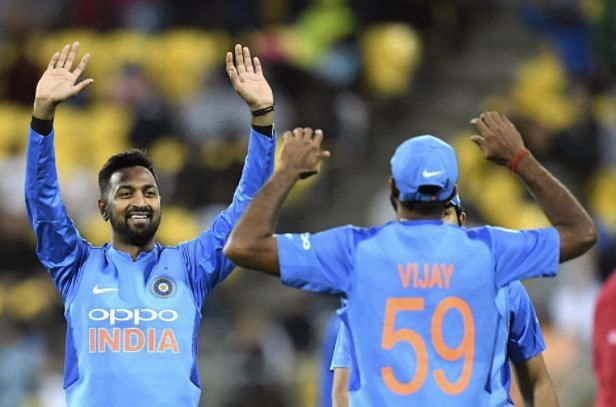 Image source: Mykhel.com
IPL Salary
The skilled cricketer has made himself a notable member of the Mumbai Indians lineup over the years. Krunal was picked up by the franchise ahead of the 2016 season for INR 2 crore. Nevertheless, his salary saw a considerable rise as he was signed for a whopping INR 8.80 crore in the 2018 auction. According to InsideSport's Moneyball, he has earned INR 39.20 crore so far by playing for the MI, taking Krunal Pandya's net worth up a few notches.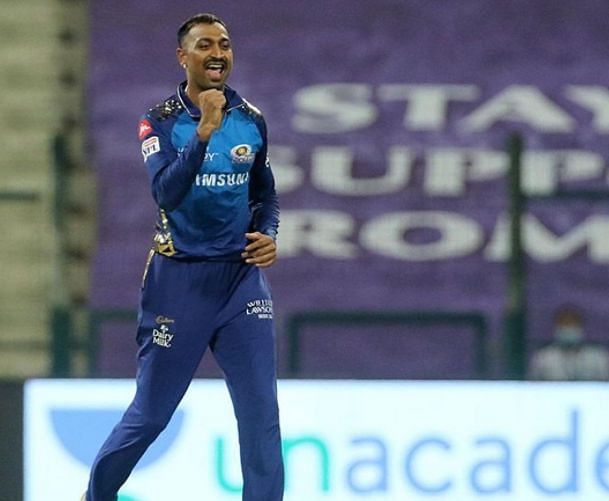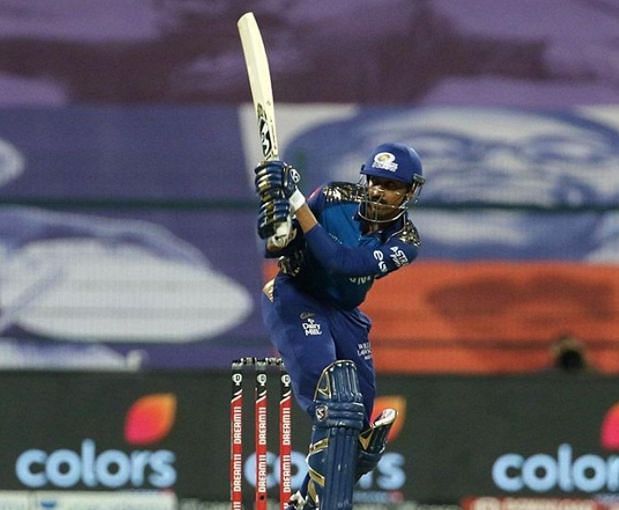 Image source: Krunal Pandya's Instagram
Krunal Pandya Endorsements
The talent division of IMGR (IMG Reliance) has signed Krunal Pandya as a client. He is expected to earn INR 4-5 million per deal signed with brands ever since.
The joint venture between IMG Worldwide and Reliance Industries has been handling Krunal's brother Hardik Pandya and his teammate Rohit Sharma for over two years.
As part of the multi-year contract, IMGR will handle all the commercial interests of Krunal, including his investments, off-field engagements, and brand endorsements.
In 2019, both Krunal and his brother Hardik were signed up by HalaPlay, a fantasy gaming platform in India as brand ambassadors.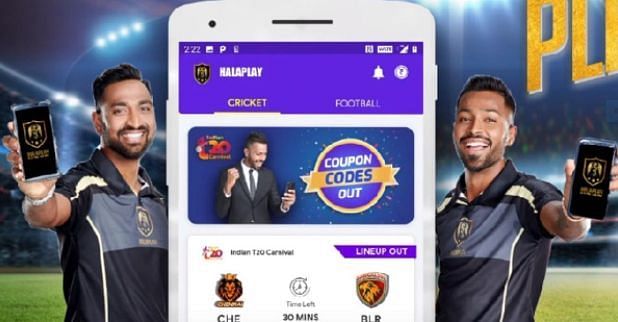 Image source: Haymarketmedia.asia
Krunal Pandya Investments
As part of the multi-year contract signed by Krunal with IMG Reliance, it is established that Pandya's investments will be managed by IMGR.
Krunal Pandya House
Krunal Pandya's spacious penthouse spreads across 6,000 square feet. The Pandya family has found a home at a penthouse in Vadodara, Gujarat. The lavish and spacious home is designed by Anuradha Aggarwal, Creative Director at Olives Cre. The price of the house works out around INR 3.6 crores in the market.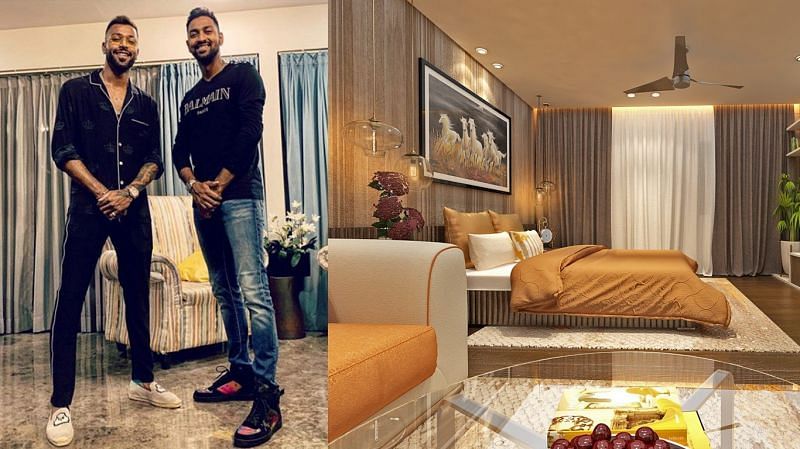 Image source: Architecturaldigest.in
Krunal Pandya Cars
Krunal Pandya along with his brother purchased an orange Lamborghini Huracan EVO a few years back.
The Huracan Evo is a facelift to the supercar and now comes with more power, refreshed styling, including aerodynamic upgrades. The body model is a coupe which is convertible and it is a two-seater car with a horsepower of 515 to 544 kW. The supercar cost the Pandya brothers INR 3.73 Crores.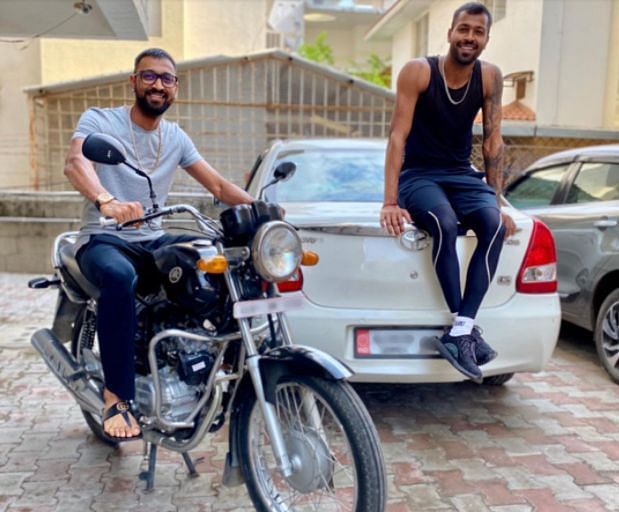 Image source: Krumal Pandya's Instagram
Image source: Imgeng.jagran.com
Krunal Pandya Other Sources of Income
Besides the hefty checks Krunal receives for playing for the Indian cricket team, Mumbai Indians, and the Baroda team, the only other source of income for the cricketer is brand endorsements.
Krunal Pandya Charity
FAQs
When did Krunal Pandya make his List A debut?
Krunal Pandya made his List A debut in Ahmedabad in a match against Gujarat back on 8 November, 2014, in the Vijay Hazare Trophy. Krunal made his T20 debut on 26 March in the year 2013, against Bengal in the Syed Mushtaq Ali Trophy at Indore.
Who coached Krunal Pandya for professional cricket?
Krunal Pandya has taken his coaching under former Indian cricketer Jitender Singh and Kiran More.
Other Similar Pages