For someone who has earned a lot of success, fame, and money in his career, it comes as no surprise that Virat Kohli was named the highest-earning Indian sportsperson in 2019. The right-handed top-order batsman, who is already an owner of several elusive accolades in world cricket, has witnessed a significant surge in his net worth in the last few years.
Table of Contents
How many cars does Virat Kohli have?
| | | |
| --- | --- | --- |
| Car model | Price | Colour |
| Audi R8 V10 Plus | INR 2.72 crore | Bright yellow |
| Audi R8 LMX | INR 2.97 crore | Blue |
| Audi A8 L | INR 1.58 crore | Black |
| Audi Q8 | INR 1.33 crore | Orange |
| Audi Q7 | INR 69.27 lakh - INR 81.18 lakh | Black |
| Audi RS 5 | INR 1.11 crore | Black |
| Audi S5 | INR 79.06 lakh | Silver |
| Renault Duster | INR 10.49 lakh - INR 13.59 lakh | Silver |
| Toyota Fortuner | INR 29.98 lakh - INR 37.58 lakh | Silver |
| Range Rover Vogue | INR 2.11 crore | White |
| Bentley Continental GT | INR 3.29 crore - 4.04 crore | White |
| Flying Spur | INR 1.70 crore - INR 3.41 crore | Black |
Virat Kohli's garage consists of a lot of Audis. He is not just the brand ambassador of Audi India, but he's an Audi fanatic himself! But amongst the many Virat Kohli cars, the Indian skipper has got a Renault Duster too that he won back in 2012.
Let's have a look at the Indian skipper's fascinating car collection:
The Audi collection
Audi is one of the elite brands that Virat Kohli endorses. His penchant for Audi cars knows no bounds and he has got not one or two, but more than half a dozen of some very fancy Audis. His Audi garage comprises R8 V10 Plus, R8 LMX, A8 L, Q8, Q7, RS 5, and S5.
Image Credit: Virat Kohli's Instagram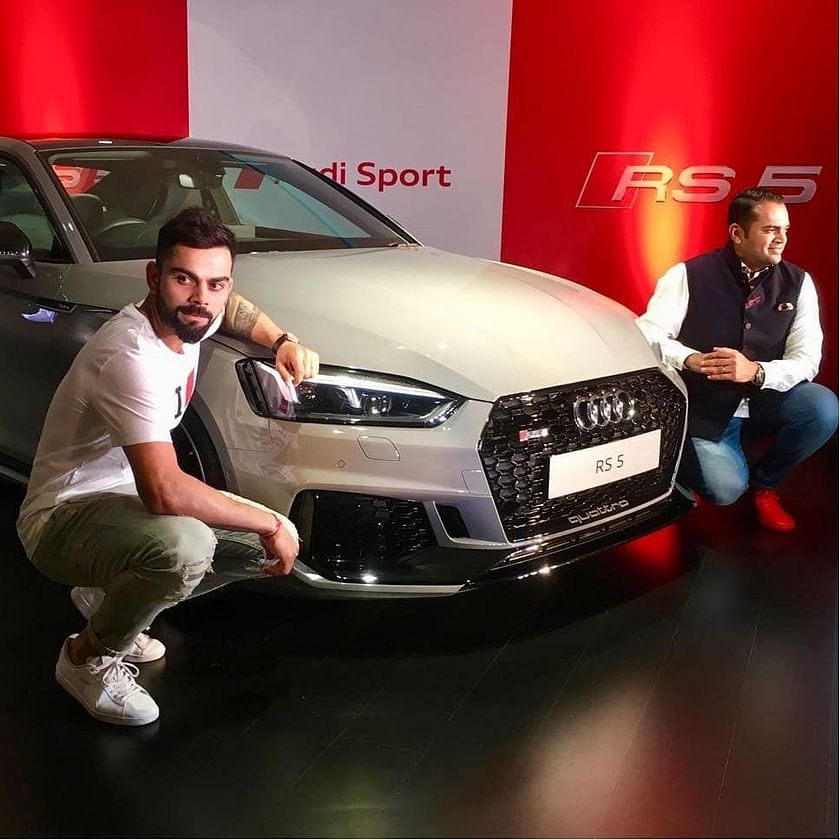 Image Credit: Virat Kohli's Instagram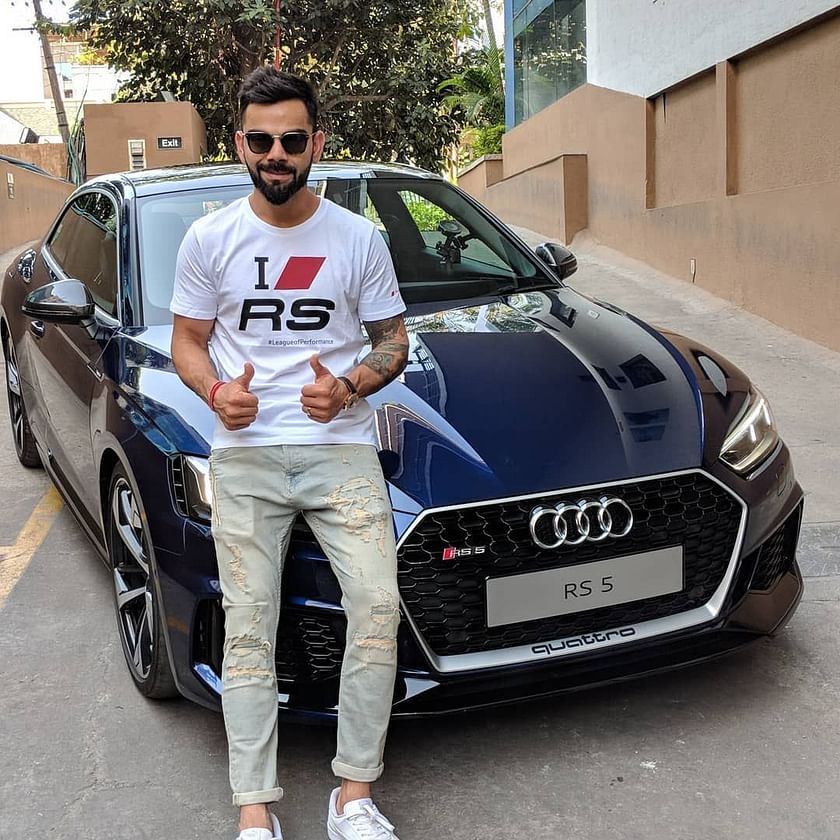 Image Credit: Virat Kohli's Instagram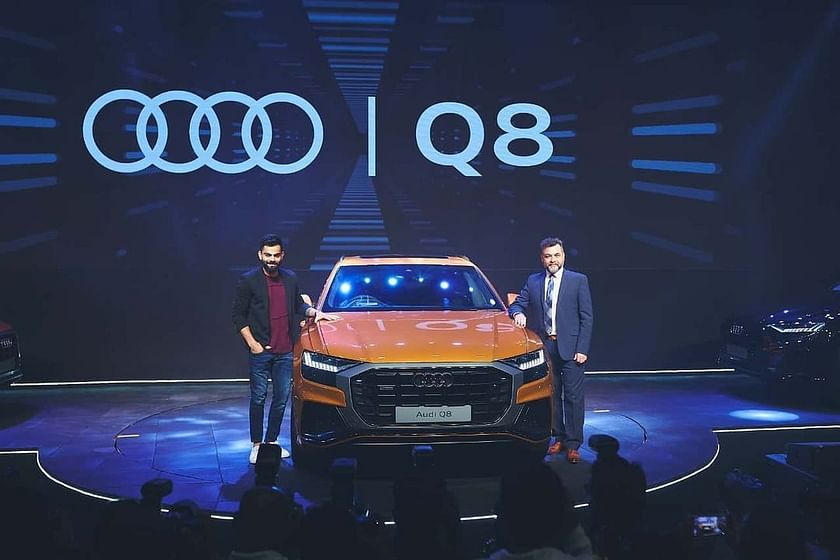 Image Credit: Virat Kohli's Instagram
Renault Duster and Toyota Fortuner
Besides a garage full of high-end German and British sports cars, Kohli also owns a Renault Duster and Toyota Fortuner. The former was bestowed to him for his outstanding performance in a one-day cricket series in 2012.
Image Credit: Google User Content Pics
Land Rover Range Rover Vogue
Kohli also has a white Range Rover Vogue in his garage. The SUV is stationed at his Delhi home, and surprisingly, his wife, Anushka Sharma has the same model, which she drives around in Mumbai.
The Range Rover Vogue sources power from a 4.4-liter V8 diesel engine which is perceived to deliver 335 PS and 740 Nm of peak torque.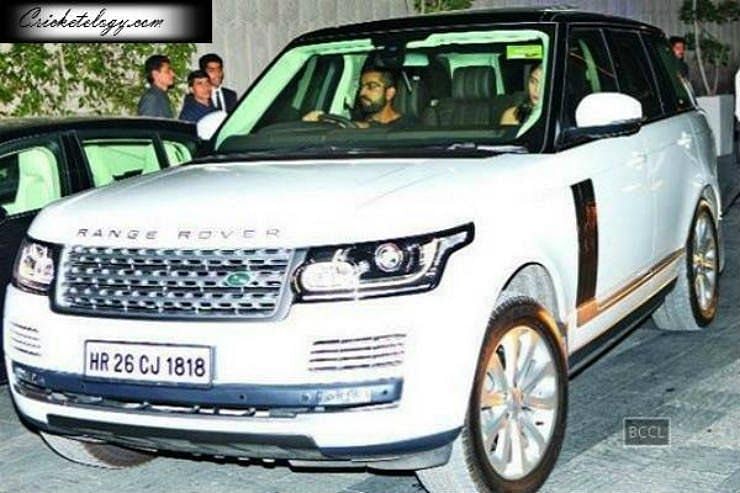 Image Credit: Cartoq.com
Bentley collection
Among Virat Kohli's most-loved possessions is a Bentley Continental GT, which he purchased sometime in 2018. He keeps driving around in this posh sports car when he is in his hometown. The Bentley Continental GT runs on a 4.0-liter V8 petrol engine which generates a ground-shaking power over 500 PS and 660 Nm.
Another Bentley in Kohli's parking lot is the Flying Spur, which he is spotted using often in Mumbai. He's been snapped many times using this car for his airport drops plus pickups. The car runs on the same 4.0-liter V8 engine as the Continental GT.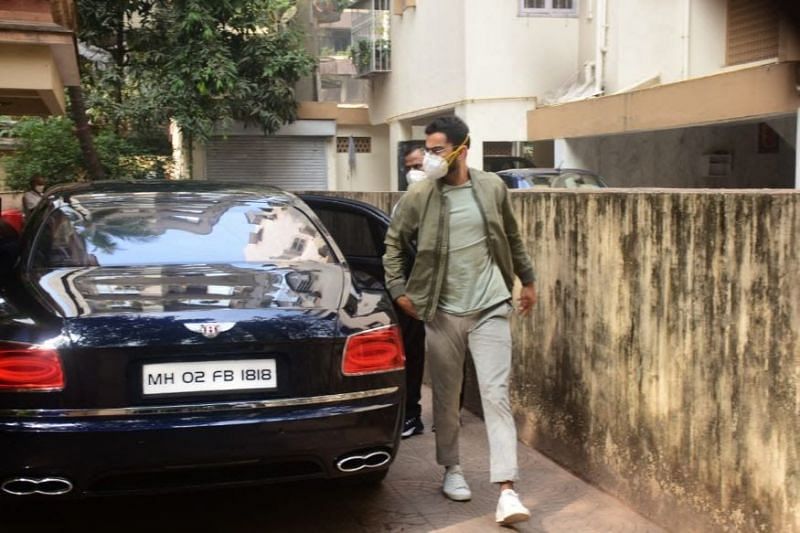 Image Credit: news18.com
Does Virat Kohli have a Lamborghini?
The Indian captain bought himself a Lamborghini Gallardo Spyder back in 2015 but had put the car up for sale in 2017.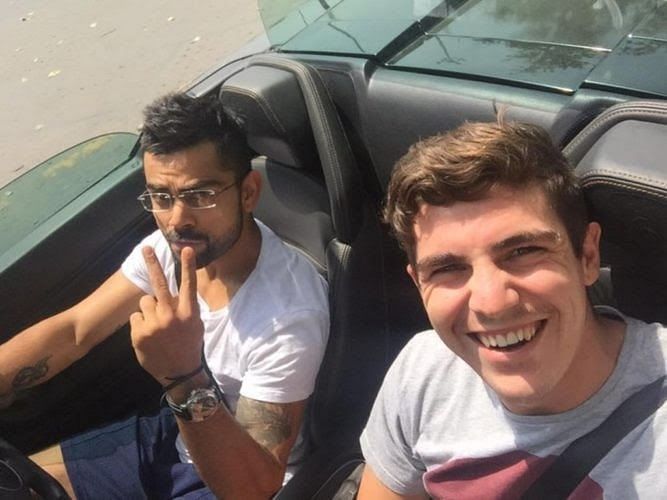 Image Credit: gaadiwaadi.com
Does Virat Kohli own a private jet?
The current Indian captain is the newest amongst the Indian cricketers to own his flying machine. The second-richest amongst active cricketers, Kohli, along with his wife Anushka Sharma, were spotted alongside a private jet when the Indian cricket team toured Australia and New Zealand in 2019. Virat Kohli's private jet Cessna 680 Citation Sovereign is expected to cost around INR 125 crores.
Reports also suggest that Kohli had hired the private jet in New Zealand.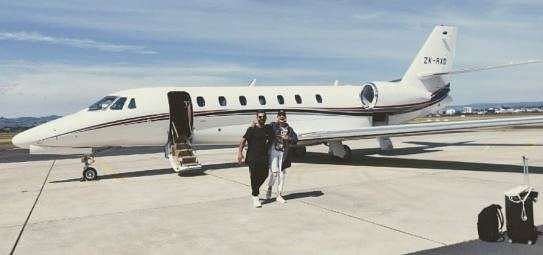 Image Credit: indiatvnews
Which phone does Virat use?
Virat Kohli's phone is a chic and robust model from the iPhone family which defines his lively personality.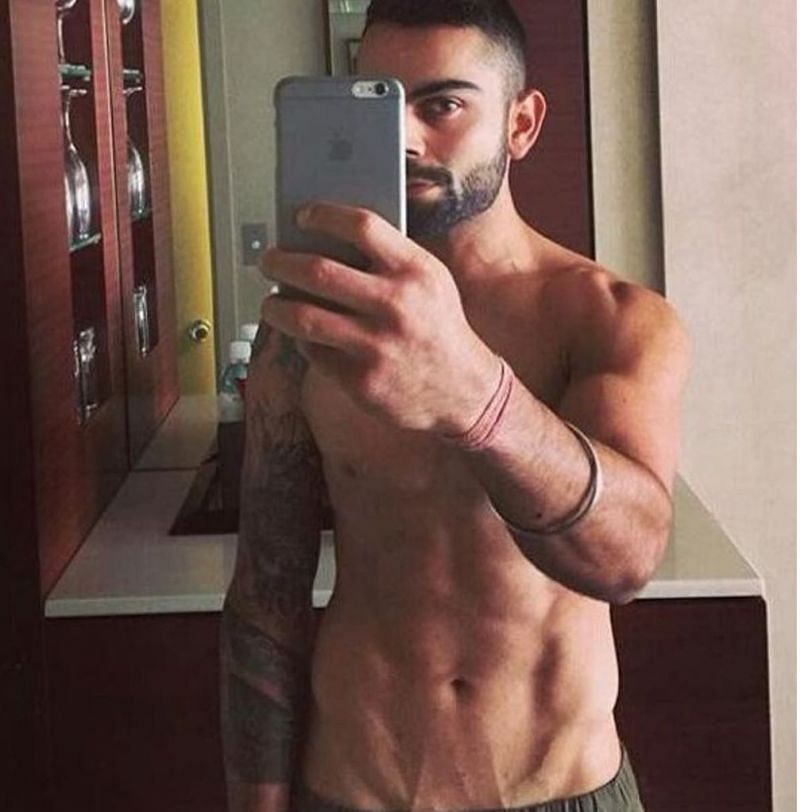 Image Credit: viral_laughingcolours.com
Kohli has also been an owner of a Blackberry phone, which is reportedly a Blackberry Classic, highlighting his simplistic taste.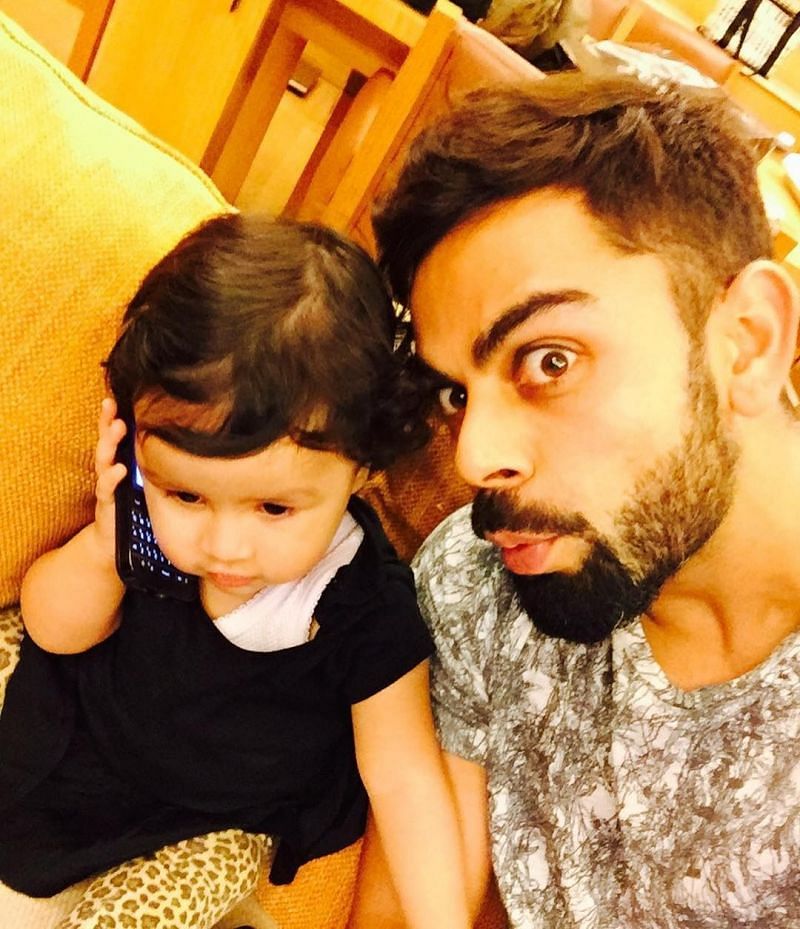 Image Credit: Virat Kohli's Instagram
Besides that, Kohli recently became the brand ambassador of a leading global smartphone brand — iQOO. He has been spotted at quite a few events with an iQOO handset. Kohli is also the brand ambassador of Gionee.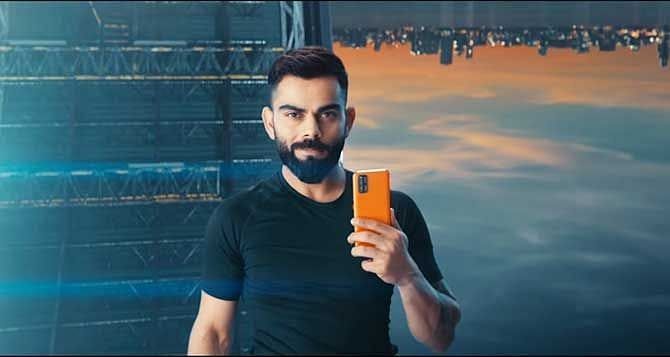 Image Credit: Rediff.com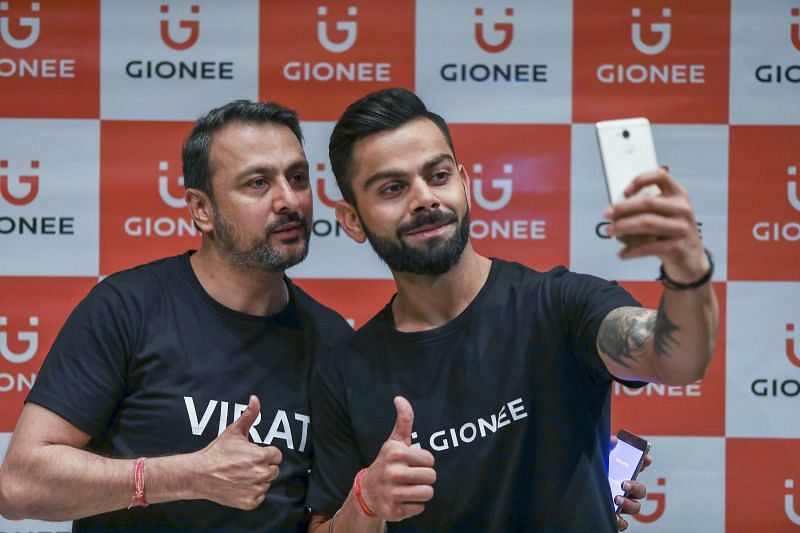 Image Credit: Zeebiz.com
Does Virat Kohli have a bike collection?
Kohli's love for cars is well established. But Kohli once revealed in an interview that he is interested in riding bikes as well and loves going on long rides. Even though the Indian captain doesn't have a bike collection as such, he went on to add, "Feels great. It's been a few months since the last time I was on a bike. It's good fun to ride. I quite like going for a longish ride on a bike. I am quite keen on trying out this one."
Image Credit: TheIndianWire
Other Similar Pages