Yuvraj Singh is a retired Indian international cricketer who has played in all formats of the sport. He is an all-rounder who used to bowl slow left-arm orthodox and bat left-handed in the middle order. Yuvraj is the son of ex-Indian fast bowler and Punjabi actor Yograj Singh.
Where is Yuvraj Singh's residence?
Yuvraj Singh lives in Mumbai with his spouse and actor Hazel Keech, whom he married in November of 2016, as well as his two cute pups—Puppinder and Coco Singh. The ex-Indian all-rounder lives in a rich Worli-based apartment where he is neighbours with the present Indian cricket skipper, Virat Kohli. His posh Worli residence has the same Yuvraj Singh charm which used to astonish Indian cricket enthusiasts during his playing days.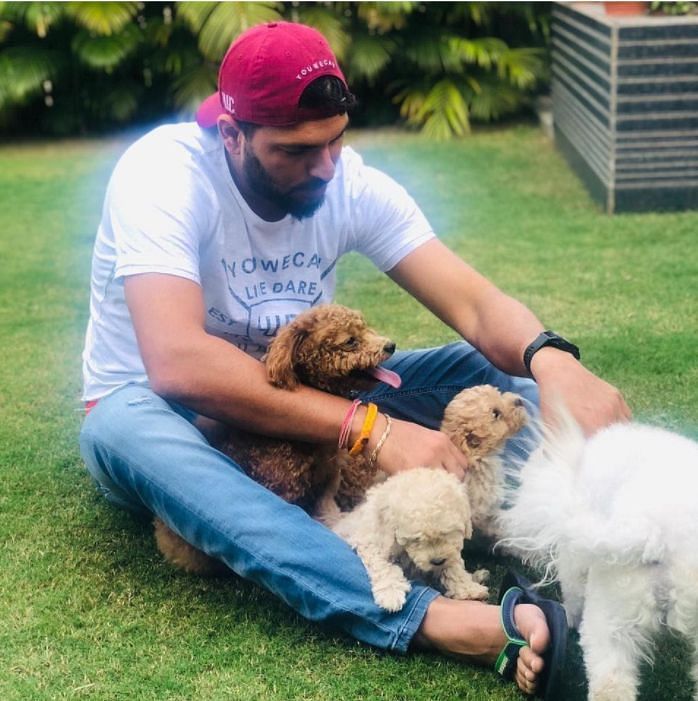 Image Credit: Yuvraj Singh's Instagram
According to reports from architecturaldigest.in, Yuvraj Singh reportedly purchased the 16,000 square feet home in Worli, Mumbai, for INR 64 crore. Yuvraj Singh's house consists of a couple of flats, that is the whole 29th floor of the C-Wing in the Omkar 1973 Towers. It is reported that Yuvraj Singh spent INR 40,000 per square foot for his home.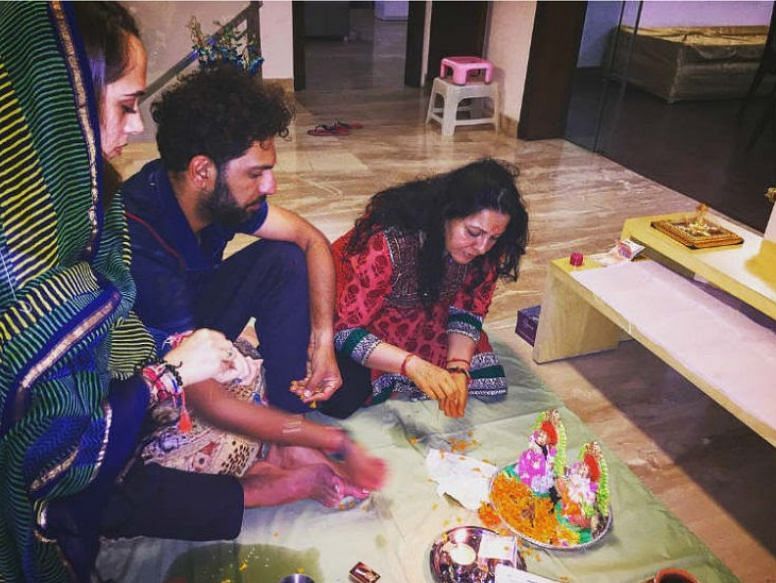 Image Credit: thecricketlounge.com
From the cricket star's elegant living room to his monochrome kitchen, it is a sight to behold.
Singh's cosy living space comes in a palette of beige with earthy, dark red accents. A neutral-hued sofa takes up a large part of the place and is accompanied by a matching armchair and rug. Red and green pillows patterned with mere portrait sketches liven up the place, and you'll find the same sketches in shades of orange and red in an artwork installed above the couch. Smooth wooden tables pepper the room; a coffee table holds a silver tray with curios, and on the other side, a matching desk comes in handy whenever Keech or Singh needs to catch up on work whilst at home.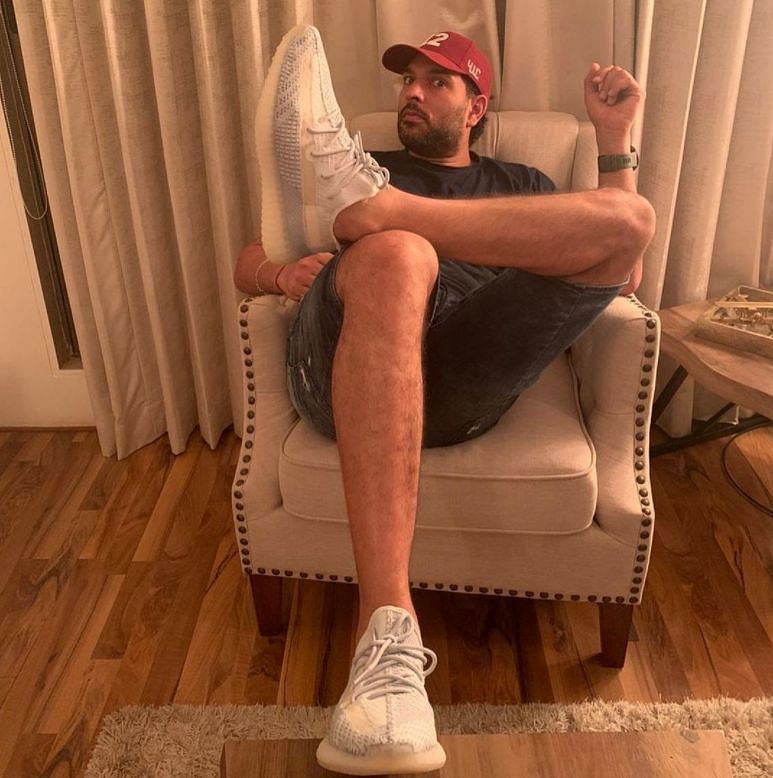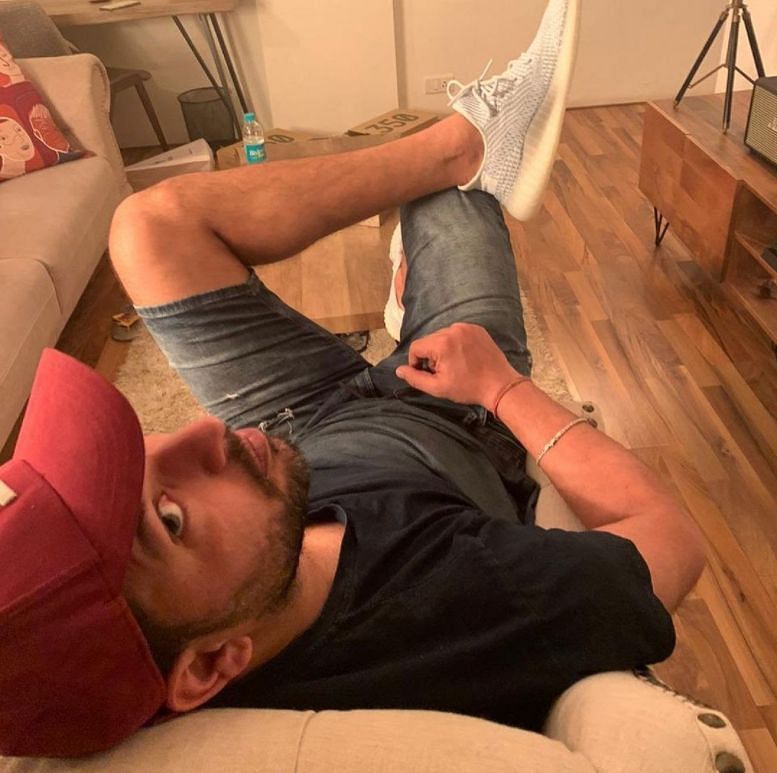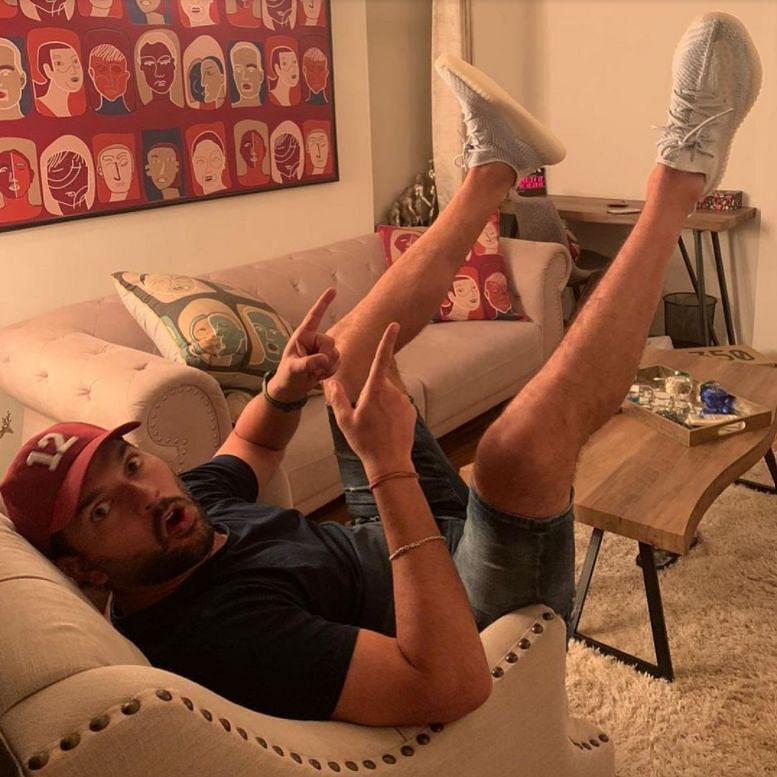 Image Credit: Yuvraj Singh's Instagram
With a calming palette and sumptuous accents, the bedroom seems minimalistic and modern. Creamy, glossy marble floors balance the room's off-white walls, and a metallic couch adds a sense of drama to the room's sharp aesthetics. Floor-to-ceiling glass doors open up to an adjoining balcony, which lets in lots of light and consequently makes the room seem larger.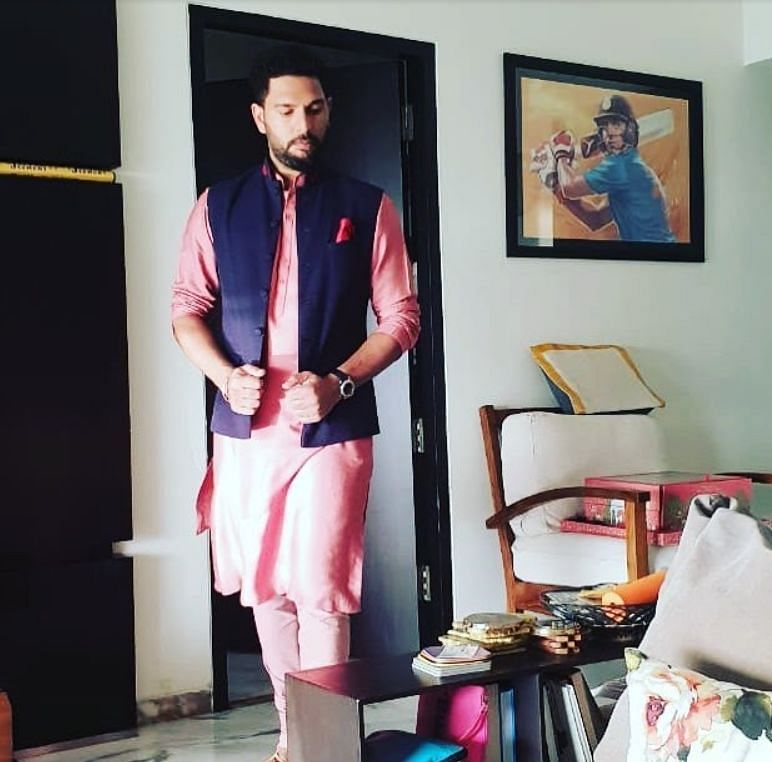 Image Credit: Yuvraj Singh's Instagram
The contemporary cooking space comes with the same beige marble floors as the rest of the Yuvraj Singh house, and is finished with vintage white cabinets and black granite countertops.
Whilst at home, Singh seems to enjoy spending most of his time playing video games in a casual entertainment room. A beige L-shaped couch can be easily found here, resting close to glass doors, which lead to yet another balcony. Just like their living room, this den features lots of bright printed cushions, but the highlight of this place has to be the trophies which sit above the duo's pearly white curtains on a high wooden shelf.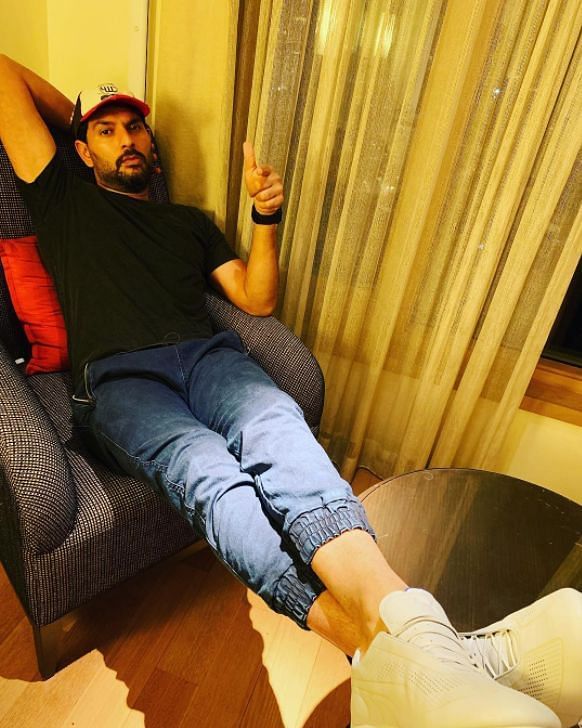 Image Credit: Yuvraj Singh's Instagram
How many houses does Yuvraj Singh have?
Apart from his house in Mumbai, Yuvraj Singh is also the owner of another house in Chandigarh.
How much property does Yuvraj Singh have?
Yuvraj Singh owns a luxury designer house in Chandigarh, which he purchased in 2010. The current value of this real-estate property is around INR 5 crore. He also has several properties across the nation worth INR 45 Crore.
Other Similar Pages