IPL 6 Preview - Strengths, weaknesses and predictions
3.25K //
30 Mar 2013, 19:45 IST
IPL 6 is just few days away from kickoff and the excitement is back. Let us look how each team is positioned at the start of 7 week sporting extravaganza.
Let me start with my favourite team, Mumbai Indians.
1). Mumbai Indians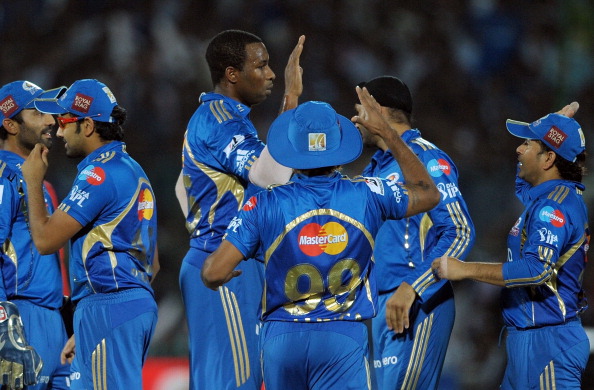 Mumbai has always been the side which has not performed to their potential. With their depth of squad, they should have won at least a couple of IPL trophies. They falter at the big stage, a typical South African cricket team's story. There is a clear shift in their strategy this season by replacing the South African think-tank (Shaun Pollock, Rhodes etc) with Anil Kumble and John Wright. The new think-tank has gone the Australian way by selecting Ponting, Maxwell, Hughes, Nile etc. I feel they have identified the main reason behind failures i.e. captaincy. I feel the move to go with Ricky Ponting was a gamble worth taking, especially considering this is the last IPL before the big player auction. Mumbai needed a leader who can play big match innings and handle pressure of expectations from the owners and supporters. Ponting suits the role perfectly. His form in the first few matches will be crucial to team's success. Most probably he will be replacing Smith at the top of the order. Sachin and Ponting might be opening. Will that work? Can they maintain the run rate? Only time will tell.
Strength: Depth of the squad and explosive bowling attack.
Weakness/concern: Captaincy, opening partnership, poor home record and Harbajan's form.
Predicted position in the final table: No.3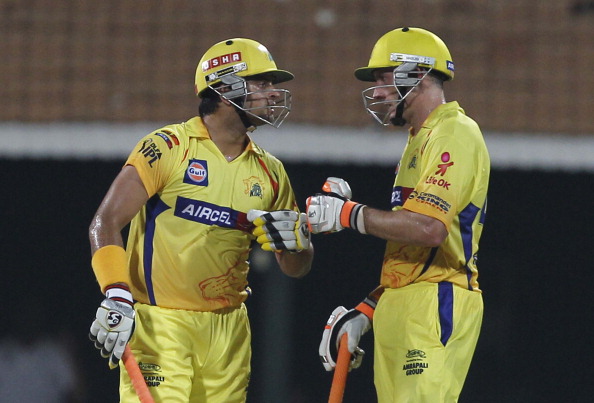 I feel CSK looks the team to beat in this year's IPL. All the main players are in cracking form including their captain. Vijay's form is a huge bonus. As always, Chennai has not made much of change in the auction. They have just replaced Bollinger with Nannes which is not a bad move. Apart from that, the team is settled. But one concern is that CSK don't have a good Indian fast bowler. They have to rely on the foreigners for fast bowling. That is why I thought they may go aggressively for RP Singh in the auction which they did not do. Sri Lankan players not playing in Chennai will favour CSK, especially against Mumbai, Delhi, Pune and Hyderabad.
Strength: Captaincy, so many big match players (Dhoni, Raina, Hussey etc), explosive batting order, great home record.
Weakness/concern: Lack of Indian fast bowler, Jadeja's batting form.
Predicted position in the final table: No.1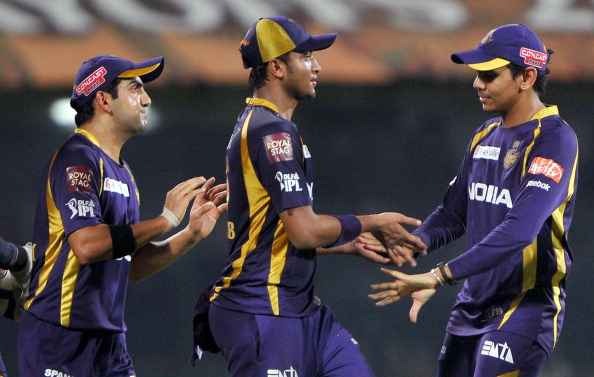 A side which believes they have all the ends covered up and it was quite evident when the team think tank was almost sleeping during the auction. They like Chennai have a squad which suits their home track which is a huge advantage. They have good set of foreign replacements available. Gambhir's form is very crucial. He becomes aggressive captain when he is at top form which was the case last year and the main reason for team's success. Narine's bowling form is also crucial. Will the others teams start playing him better just as they did to Mendis, whose threat faded away after couple of years? If teams can find a clue against him then KKR is vulnerable.
Strength: Team suiting the home track, options available in foreigners and talented uncapped Indian players.
Weakness/concern: Gambhir's current form and lack of Indian fast bowling option.
Predicted position in the final table: No.2
4). Royal Challengers Bangalore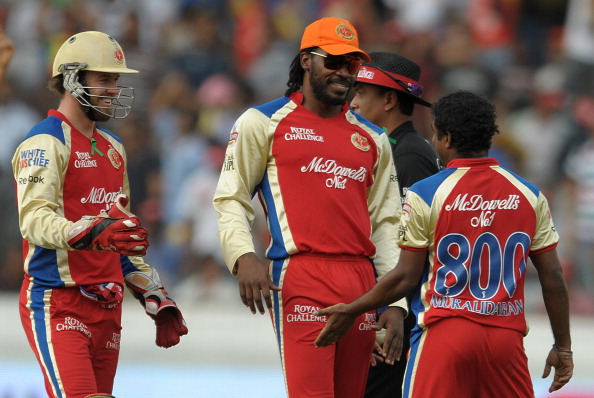 I thought they could have made AB de Villers as their captain given his recent form and successful captaincy record. Kohli could have been groomed from next year with a new team. They were literally going behind all the Indian fast bowlers who were coming up at the auction and rightly so. Their problems are very evident. They have a great batting unit but let down by poor Indian bowling unit. Zaheer Khan did not perform to his level and he does not have good record in T20s either. Vinay Kumar has been a disappointment after performing well for Kochi. RCB now has handful of Indian fast bowlers and they can choose the ones who are in good form during the IPL. Gayle has always been their strength but their dependency on him has to reduce.
Strength: So many match winners (Gayle, Kohli, AB de Villers, Dilshan) in batting. Their team suits their home track well.
Weakness: Unsettled bowling unit which puts pressure on batting to score extra 20 runs in every match.
Predicted position in the final table: No.4
5). Delhi Daredevils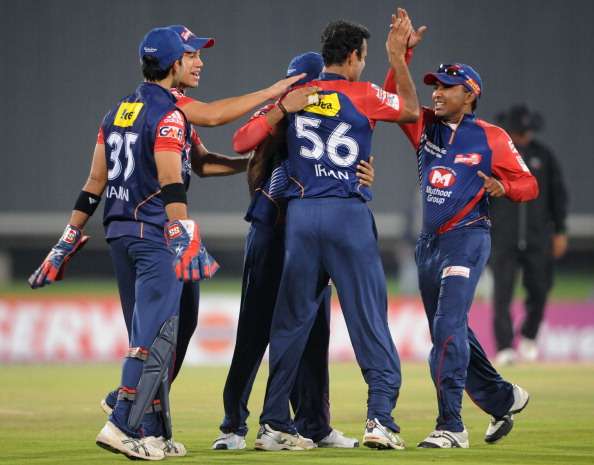 They topped the table last year but I fear they may not even finish in the top 4 this year. Mainly because lot of players are missing due to injury or just returning after injury (Jayawardene, Umesh Yadav, Varun Aaron, Pieterson, Ryder etc). Another concern is the form Sehwag. The main players are not in fine nick at the moment. They have to look into their batting order with Peterson not available and Taylor being sold to Pune. Sehwag's form is the key for Delhi, as is Gambhir's form for KKR. But I feel that Delhi is more dependent on Sehwag than KKR on Gambhir. Botha has to play a major role this year with main players missing. Irfan Pathan also should take a lead role.
Strength: Good Indian fast bowlers give flexibility to have lot of foreign batsmen and presence of many individual match winners.
Weakness: Injury to main players and lack of match practise, Sehwag's form and lack of option with spinners. Delhi track does not suit their team's strength.
Predicted position in the final table: No.5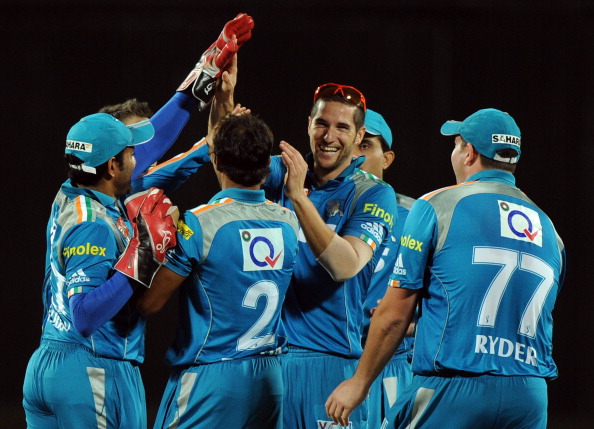 Really impressed with the way they went about the auction and naming Mathews as the captain. Their team was much better than deserving a 9th place finish which they had last year. Rightly they did not appoint Yuvraj as captain. Yuvraj puts more pressure on himself and it was quite evident from his Kings 11 captaincy stint that his batting suffered. Now he can play without pressure and Mathews, who's the T20 captain for Sri Lanka, will take the leading role. Pune lacked impact foreign players last year. They had lot of utility players but not players who could win the match on their own. Buying Mendis and Taylor has clearly addressed this concern. With their bowling strong, Yuvraj, Mathews available entire season and Taylor's inclusion in the batting order, Pune Warriors have the much needed firepower which was lacking last season.
Strength: Good Indian bowlers, giving flexibility to try all-rounders and batsmen from foreigners. Return of Yuvraj and Mathews.
Weakness/concerns: Top order is a concern and also the form of Uthappa. Rahul Sharma has to overcome the off-field problems.
Predicted position in the final table: No.6
7) Rajasthan Royals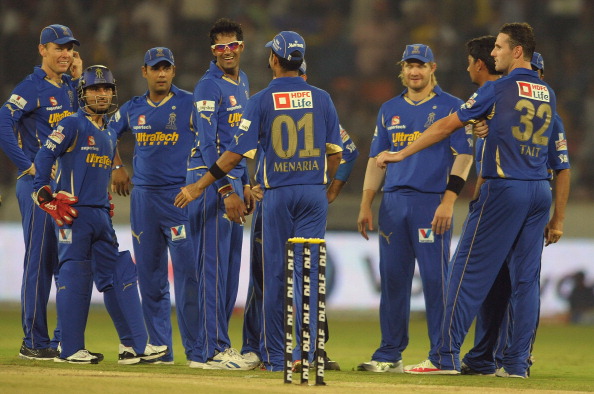 They are one of the unique teams which never empty their purse in the auction. They look for utility players and do not overspend on players. The team looks very much the same this year. Last year, they were able to stay in the race for top 4 till the end mainly because of Rahane's dream form. It is very tough to expect the same performance from him this year. Watson is not in best of the form either. Top order was a huge success for them last season.
Strength: Strong top order.
Weakness/concerns: Started losing their home matches which used to be their fortress for years, weak bowling unit and inexperienced Indian contingent.
Predicted position in the final table: No.7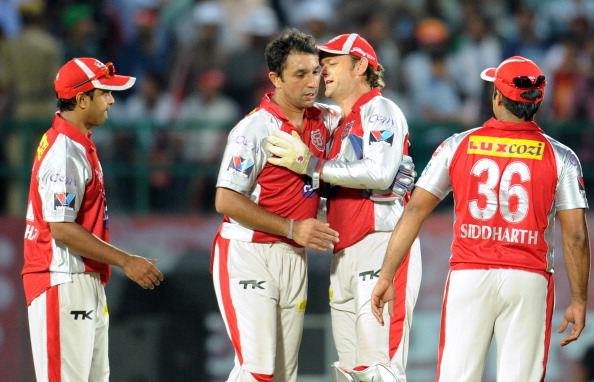 The team sheet looks to be one of the weakest in the IPL in the last 2 years. But they have somehow managed to remain in the middle of the table. It is a team which is known for producing some surprise heroes from the domestic circuit, be it Valthaty two years ago or Awana last year. Can they produce one such hero this year? Very tough. Inclusion of Azhar Mohammed was a huge turning point in their campaign last year. But he alone can't turn things single-handedly.
Strength: Decent bowling unit.
Weakness/concerns: Inexperienced Indian contingent and their home pitch which doesn't suit the squad.
Predicted position in the final table: No.8
9) Sunrisers Hyderabad
It was a welcome change in ownership which the team badly needed. But the auction strategy was just not right. They went behind foreign all-rounders when they needed to badly strengthen their Indian players roster. They should have bought RP Singh and Nayar but didn't. The main reason why they lost so many close matches last season is because so many catches were dropped by Indian domestic players. Some of them cannot bat, bowl or field. Instead of replacing them with some decent players, the team was trying to go for some all-rounders who can bowl 4 overs and also score 40 odd runs. Let us see whether it works or not.
Strength: Decent batting lineup.
Weakness: Poor fielding unit and inexperienced Indians.
Predicted position in the final table: No.9
Predictions apart, let us hope we have a cracking IPL with many nail biting finishes and memorable moments.