IPL Auction 2017: 5 replacements for Mitchell Starc
Here are five bowlers can turn out to be the perfect replacement for the Australian fast bowler.
Top 5 / Top 10
19 Feb 2017, 19:26 IST
41.41K
Ever since he signed for RCB in 2014, Mitchell Starc was one of their finest performers, even if he couldn't always play on a consistent basis. After missing IPL 2016 through injury, which ruled him out of the first half of the calendar year, Starc has decided to part ways with RCB ahead of IPL Auction 2017.
Not only did he decide to quit the franchise, but he has also decided to forego the tenth edition of the tournament, in favor of rest ahead of the Champions Trophy in June. Given his injury record, he cannot be blamed for his decision, but it does leave RCB at a huge disadvantage, a day ahead of the auction.
Extra Cover: IPL Auction 2017: Complete list of players in the auction, PDF download
But here are five players who can replace Mitchell Starc and deliver the goods for RCB, who are looking to claim their maiden IPL title.
Chris Woakes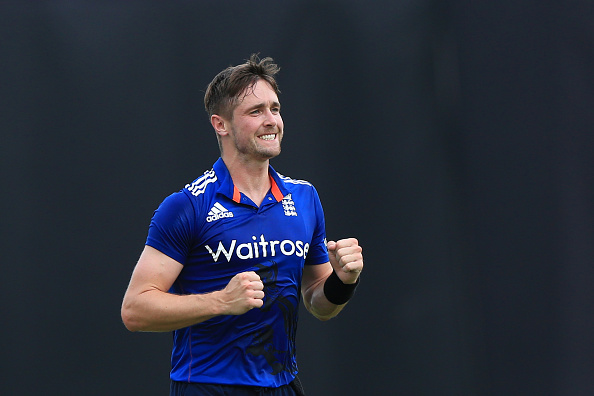 One of the problems RCB had ahead of the auction is the fact that they didn't have too much money in the bank to go out for a player that might make the difference between a final and a title this year. But with Starc's decision to leave, RCB have an extra INR 5 crore to spend at the auction.
While they would have preferred to have Starc instead of the money in the purse, they can now certainly go all out in search of the perfect replacement for the Australian pacer. And with a base price of INR 2 crore, Chris Woakes isn't cheap but now RCB have the cash to secure the England star's signature.
Capable of swinging the new ball and nailing his yorkers with the old, Woakes has all the tricks that you need to survive as a T20 bowler. On top of that, his immense control and variety whether it is in slower balls or yorkers make him difficult to get away. The fact that he can whack the ball and has a fifty in Tests and ODI is proof that he is no mug with the bat, which is an added bonus for RCB.