Technoblade is an extremely popular Minecraft YouTuber and streamer. He is one of the few content creators that actively streams on YouTube only, and has not used his Twitch account at all. He has gained a massive, dedicated following despite not using a face cam; however, in the past, he has revealed his face once. He also uploaded a picture of his elbow, as a joke once.
Technoblade is one of the biggest and most popular Minecraft content creators, overall and on YouTube and currently sits at just over 8.3 million subscribers in total. On a weekly basis, he earns around 6-10 million views; despite uploading only once or twice a month, sometimes even less. He has won several Minecraft tournaments, including a 1v1 duel against Dream, in a competition held by Mr. Beast.
| | |
| --- | --- |
| Real Name | Dave |
| DOB | June 1, 1999 |
| Height | 6 feet 2 inches |
| Weight | Unknown |
| Address | San Francisco, California, United States |
| Marital Status/Partner | Unknown |
| Source of Wealth | Online content creation, sponsorships, merchandise |
| Net Worth | $3.18 million |
How much is Technoblade's total net worth?
Technoblade's total net worth is estimated to be around $3.18 million as of 2022 but Technoblade streams exclusively on YouTube, it is difficult to ascertain how much money he makes in a month, or on a yearly basis. However, when he does stream, he receives a significant amount of donations and also makes a hefty sum from the ad revenue on his YouTube channels. He also has a Youtooz figure that was made based on his Minecraft character.


On what platform does Technoblade stream?
Technoblade, unlike the majority of content creators, streams exclusively on his YouTube channel. He does not stream or post very often, but has still managed to grow a sizable, dedicated following. He also has a Twitter account where he occasionally tweets on, and posts links to new YouTube videos.


How much does Technoblade earn?
Technoblade's earnings cannot actively be determined as he streams only on YouTube. However, from just his YouTube channel, he is estimated to make around $54k to $72.3k a month from views. He makes an additional amount from donations given to him by his viewers when he is live streaming, and from channel memberships. He also has a figurine of his Minecraft character released on the Youtooz website and has also won many Minecraft tournaments.
Technoblade's yearly earnings are estimated to be around $648k to $867k, from just his YouTube ad revue. He makes an additional amount from various other avenues, including his participation in Minecraft tournaments and competitions.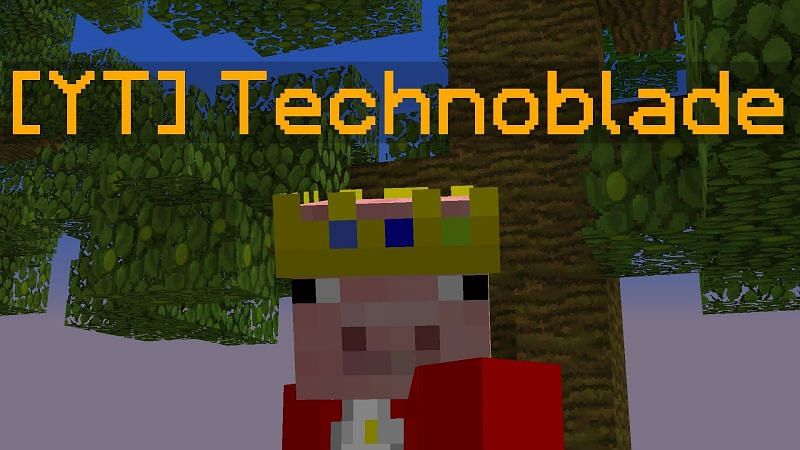 Technoblade's other endeavors
Technoblade is a very well-known Minecraft content creator and has frequently been seen on the Dream SMP server. He has also participated in many recognized Minecraft competitions, such as the Minecraft Championships as well as the Minecraft Ultimate Hunger Games. Both of these are competitions exclusively held for Minecraft content creators.
Technoblade also participated in a $100k Minecraft duel, held by popular internet figure Mr. Beast. He's known to be incredibly skilled at the game.


Technoblade's Twitch career
Technoblade has racked up only a single hour of streaming, in total, on his Twitch channel. He created it on the 11th of August in 2012, but does not use it as he only streams on YouTube. Despite not using the channel at all, he still has just over 181k followers on it at the moment.


Technoblade's YouTube career
Technoblade started his YouTube channel back in 2013, on the 28th of October. He is most active on his YouTube channel, and also exclusively streams on the platform as well. He is currently ranked as the 133rd most popular Games channel on the site overall and is 464th in the United States in the general category.
The growth of his YouTube channel started off slowly until it hit a major ramp-up in 2019. Between 2014 and 2018, he racked up over 500k subscribers but between 2018 and 2019, he accumulated 1 million subscribers in total.
From the tail end of 2019 to present day, his subscriber count has taken a massive leap as he currently sits at 8.31 million subscribers in total, on his channel. He has around 30 million views and is just shy of hitting 1 billion views across his channel.


Earnings from other endeavors
Technoblade has earned bulk sums from his participation in Minecraft-related competitions. In total, it is estimated that he has won around $120k from either winning 1st place or from placing among the top ranks in various competitions.
In 2020, Technoblade participated in a 1v1 duel against fellow Minecraft content creator Dream, in a competition held by Mr. Beast. He won the duel and was slated to win the entire $100k prize pool but had an agreement with Dream beforehand that they would split the prize money no matter who won the duel.
Technoblade has participated in several Minecraft Mondays, which is a series of competitions that were held by drama YouTuber Keemstar. From those competitions, he has won around $20k prize money in total.
Earnings as a Youtuber
Technoblade's earnings from the donations that he receives through his viewers on his streams are unknown. However, a rough estimate of the revenue generated through his YouTube channel's videos was determined. On average, Technoblade makes around $54k to $72k in a single month and that turns into around $648k to $867.6k on a yearly basis.
Techno also has the membership option available on his YouTube account.
As far as it is known to the public, Technoblade does not have any strikes against his channel or any obstructions that would affect his income stream from this particular avenue.


Earnings as a Twitch Streamer
Technoblade does not make any money on Twitch as he does not actively use the platform, as mentioned above.


Other Sponsorship Deals
Technoblade has his own official Youtooz figurine that was released through their website, from which he would earn royalties.


Expenditure
None of Technoblade's expenses are known, as he keeps details about his life extremely private, including his face. However, he has a pretty high-end PC setup which would cost him at least $3k.


In the News
During the Minecraft Ultimate Hunger Games, Technoblade donated over $11.6k to the Miracle Foundation.
He won a Mr. Beast-hosted 1v1 duel in Minecraft against fellow content creator Dream, and technically won $100k. However, he only received $50k as he and Dream agreed to split the prize money before the duel even began.
FAQs


Q. How old is Technoblade?
Technoblade is currently 22 years old, in 2021 and was born on the 1st of June in 1999.


Q. Is Technoblade dating anyone??
The details of Technoblade's private life are mostly unknown, besides the little quips that he shares on stream.


Q. How much does Technoblade earn?
From just his ad revenue on YouTube alone, Technoblade is assumed to make around $648k to $860k a year. On top of this revenue stream, he also makes money from the Youtooz figures he released with the company, and from the memberships he accumulates on his YouTube channel. His viewers also donate money to him when he is streaming.


Q. Where does Technoblade stream?
Technoblade currently only streams on YouTube, and does not stream on Twitch at all. He has not expressed any desire to switch streaming platforms either.