The NFC Championship Game will take place on Sunday between the San Francisco 49ers and the Philadelphia Eagles.
The Eagles and Niners have not yet met this year. San Francisco advanced to the final four with victories over the Dallas Cowboys and Seattle Seahawks, but their luck might run out against the Philadelphia Eagles.
•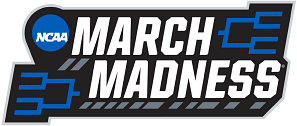 Although Brock Purdy has performed admirably this season thus far, the 49ers' great defense will have a whole different task when playing the Eagles away from home in such a pivotal game. That said, many people won't be surprised if the Eagles prevail over the 49ers after their ruthless showing against the New York Giants.
---
How can the Philadelphia Eagles beat the 49ers?
Despite their recent success, the 49ers still ranked second in the NFC behind the Eagles. The Eagles are yet to face a big challenge in the playoffs, having beaten the New York Giants in the Divisional Round and received a bye in the Wild Card round. The NFC West champions, who will visit this weekend, will be a far more challenging foe for the Eagles.
The Dallas Cowboys secondary kept the San Francisco 49ers' rushing attack in check, and they received just a few explosive throw plays. With a strong pass rush and close coverage, the Philadelphia Eagles defensive unit can cause some of the same issues.
Samson Ekubam, Arik Armstead, Nick Bosa, and the whole of the 49ers' front pass runners can all be kept in check by the Eagles' offense. AJ Brown and DeVonta Smith, two great wide receivers, will play a key role in getting open quickly to give Jalen Hurts a chance to find them.
Although it is not expected to be a fast-paced shootout, both attacks should be able to coordinate adequately to make this a back-and-forth affair, similar to the game between the 49ers and the Cowboys.
Philadelphia must find a way to cap tight end George Kittle, wideout Deebo Samuel, and running back Christian McCaffrey's double-threat abilities.
The San Francisco defensive unit has firepower all the way down, which cannot be disputed. But every club has its flaws, so it's up to the Eagles to identify those early on and prevail on Sunday.
Edited by Nicolaas Ackermann