College football and the NFL are totally different beasts, as we are regularly reminded, with Heisman-winning quarterbacks being a perfect example. Many have learned the hard way that college glory doesn't necessarily translate to professional success.
Ahead of the 2023 NFL Draft where 2021 Heisman Winner Bryce Young is expected to be selected with the first-overall pick, there is plenty of reason for caution from teams.
There are few players who are able to take their success from the collegiate system into the big league. Andrew Luck is one of the best college players ever, but injuries stopped him from having the career his talent deserved.
•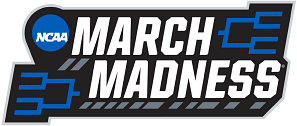 Trevor Lawrence has finally found his feet in the NFL, but it took a poor rookie year to get there.
Heisman Trophy wins, whilst nice, mean very little once you get into the NFL, as a number of other former winners found out.
Here is a list of five Heisman-winning quarterbacks who failed to shine in the NFL.
---
#5 Jason White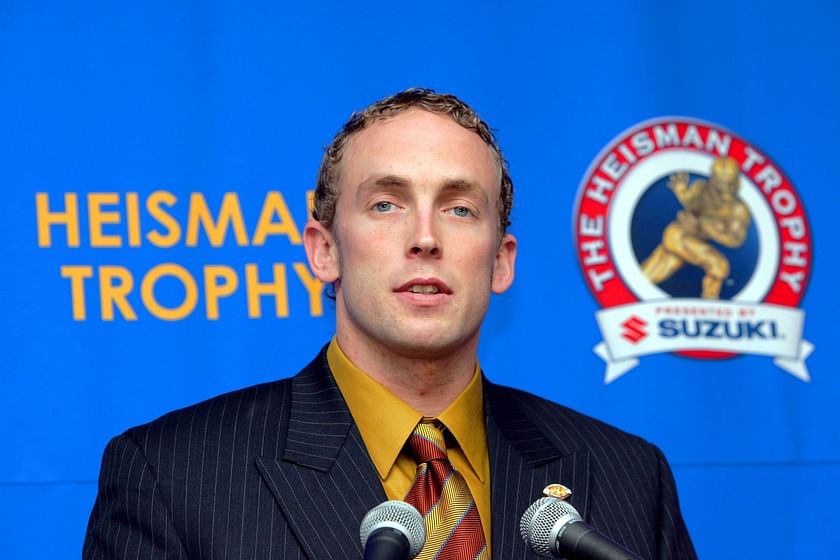 Jason White was one of the greatest players to ever represent the Oklahoma Sooners. He was an All-American talent and won the Heisman Trophy in 2003.
White had everything. He had size, arm strength, and looked a composed pocket-presence during his college career.
Unfortunately, repeated ACL injuries took their toll on White, who managed to recover from both ligament tears to play in 2003. He threw 40 touchdown passes that season and went all the way to the Big 12 Championship game.
White threw for 3,846 and 3,205 yards in his final two college seasons, respectively. In those two years, he threw 75 touchdown passes.
He was one of the best QBs in college football, yet he went undrafted in the NFL. Teams couldn't justify selecting his talent given the health risks his knees represented.
He eventually received a try-out offer from the Chiefs before signing with the Tennessee Titans on a two-year deal. He never took a snap for the Titans and retired with a view to coaching in the NFL.
---
#4 Tim Tebow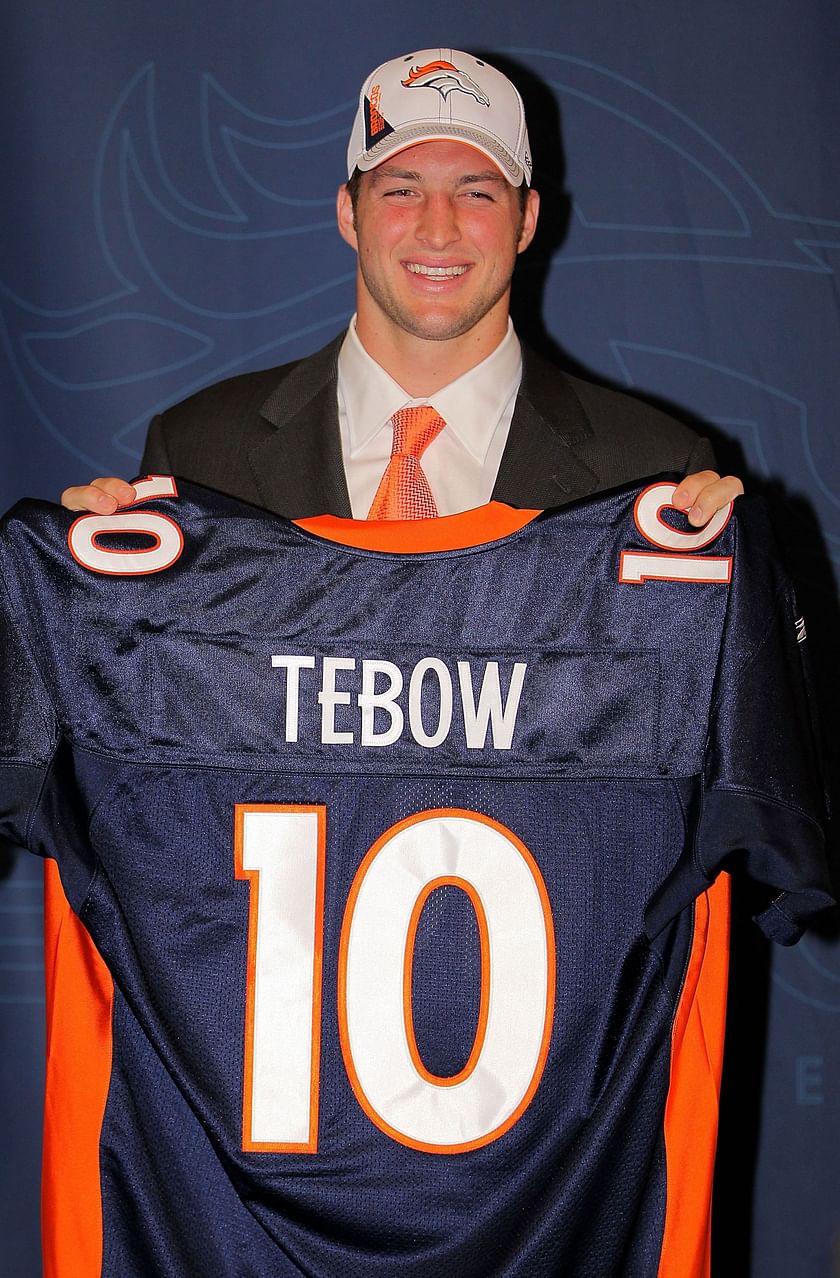 Tim Tebow's college career could have a book written about it on its own. It was remarkable how a very limited quarterback was seemingly able to succeed on the field and create this aura around him at the same time.
He won the trophy in the 2007 season after throwing 32 touchdown passes and throwing for 3,286 yards in total.
Tebow had the world at his feet when he was a Heisman finalist again in 2008. The Denver Broncos and Josh McDaniels wanted to make a splash in the 2010 NFL Draft and leapt up to 25th overall to select him.
It was always obvious that this was way too high a position for Tebow. He had college quarterback ability, although this was still an era where the college style and NFL had vast differences on offense.
Nobody had Tebow having a first-round evaluation and he was destined to fail in the NFL. He never found his feet in Denver, and lasted just three seasons in the league, being a starter in only one of them.
He was out of the league by 2012, having done nothing of note until he was given a brief try-out by the Jacksonville Jaguars as a tight end in 2022. But the less said about that Urban Meyer experiment, the better.
---
#3 Troy Smith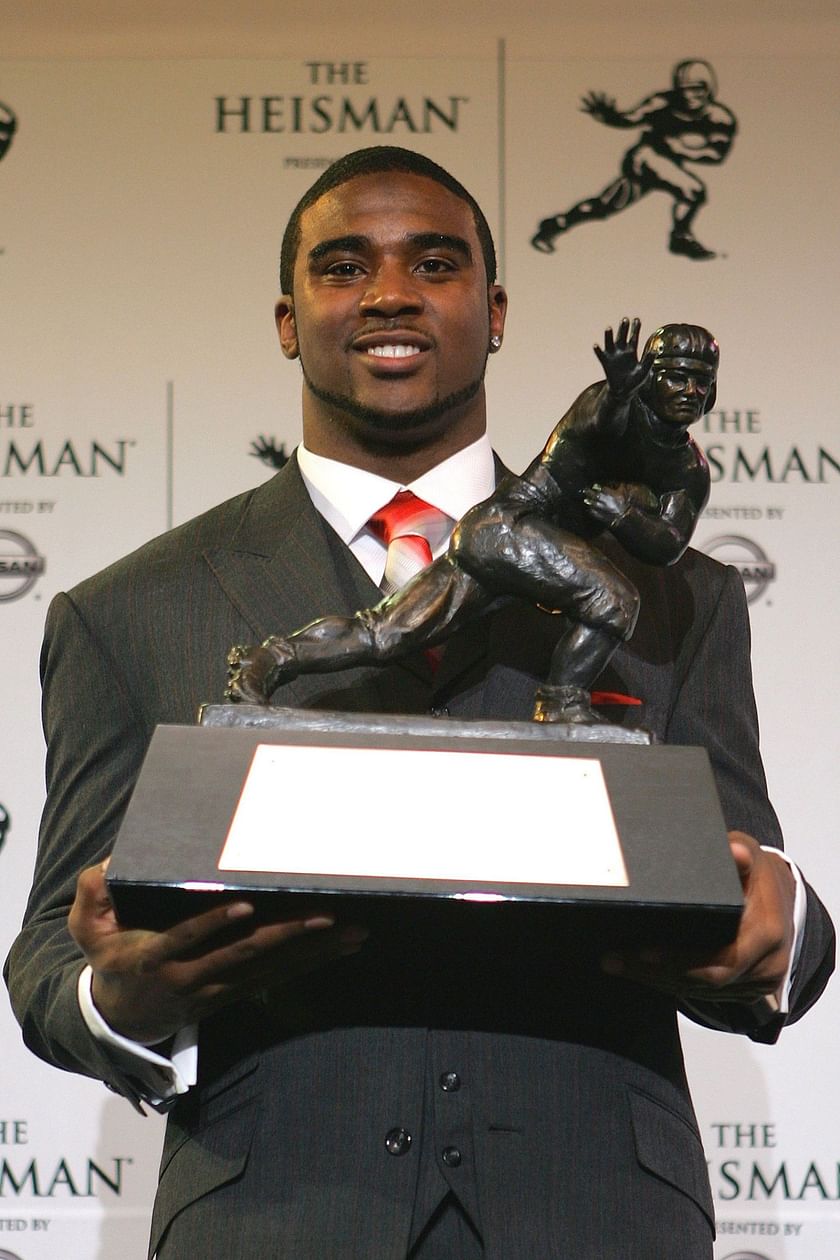 Troy Smith took home the 2006 Heisman with 2,540 votes as a senior with the Ohio State Buckeyes.
Unfortunately for Smith, he too played in an era where collegiate offenses and NFL offenses just weren't similar.
Many could have made the argument that Lamar Jackson and Patrick Mahomes may have even struggled in the NFL had they been drafted a decade earlier.
Smith threw 30 touchdown passes in his Heisman year and was a very effective mobile QB.
However, he wasn't selected until the fifth round of the 2007 draft, when the Baltimore Ravens took a chance on him.
His NFL career lasted around four seasons, and it was a disaster. He just couldn't get on the field and produce. He never appeared in more than six games in a single NFL season and only had two starts in three years as a Raven.
---
#2 Matt Leinart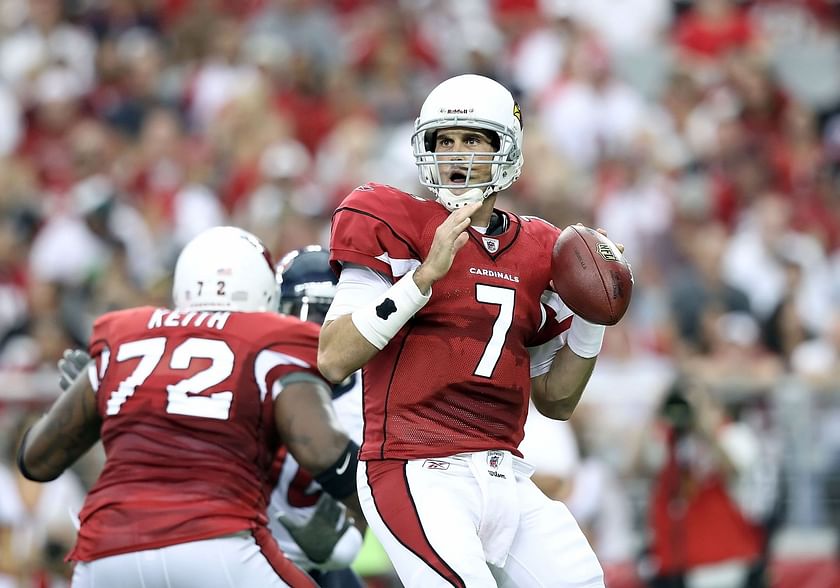 Matt Leinart is a far more disappointing tale than most on this list because he should have been an NFL success.
He had everything. He looked like an NFL quarterback, he had a perfect frame, he had the size. His confidence shone through during a college career where he became one of USC's most legendary figures.
It could easily be argued that no quarterback has ever been hotter than Leinart was when the Trojans headed into the 2006 Rose Bowl against the Texas Longhorns.
It was a historic battle between the two best QB prospects of that year: Leinart vs Vince Young.
The match was a classic, even if Leinart was on the losing side. It rounded off a near-perfect college career where he took home the 2004 Heisman Trophy and was a repeat finalist in 2005.
Taken 10th overall in the 2006 NFL draft, Leinart went to the Arizona Cardinals, but spent four years as a backup to Kurt Warner, despite starting 11 games as a rookie.
It worked for Aaron Rodgers, but not for Leinart. He needed game time to hone his craft and missed out on crucial years in his development.
By the time he arrived in Houston in 2010, his confidence had evaporated. He was a shadow of the star of the 2006 Rose Bowl and his NFL career never got any better, throwing just one touchdown pass in four seasons from 2009 to 2012.
---
#1 Johnny Manziel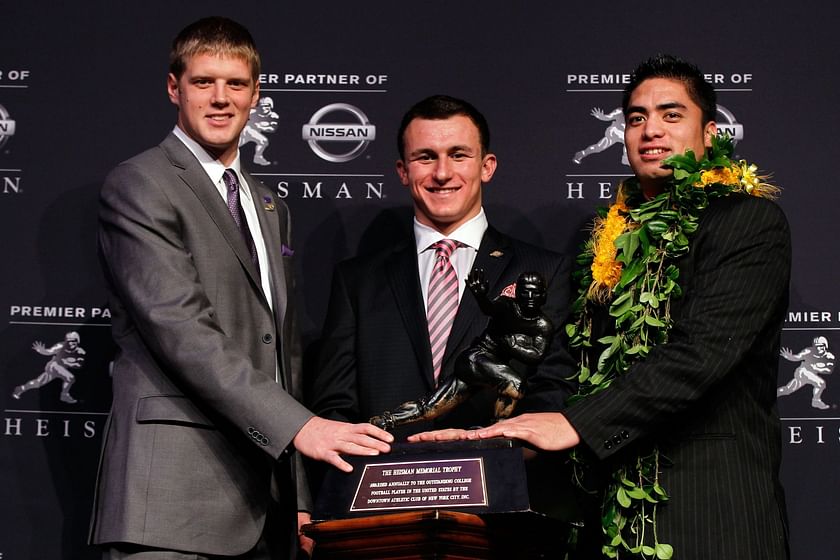 Johnny Manziel was so good in college football that the Texas A&M starter virtually had a brand built before the NFL.
'Johnny Football', as Aggies fans knew him, was supposed to be the next great Dallas Cowboys quarterback.
He wowed in Texas as an Aggie and the Cowboys needed to replace Tony Romo.
You have to ask questions when even Jerry Jones doesn't see value in a QB with incredible popularity and college highlights, but it was the red flag we all needed.
Manziel went on to have one of the most disappointing NFL careers of the modern era. He just wouldn't commit to taking it seriously.
Much is made of the supposed 'playbook reading' clause in Kyler Murray's Arizona Cardinals contract, but Manziel's childishness was on another level.
He spent more time partying than practising and his malfeasances away from the field were severe.
Having won the Heisman in 2012, by 2015, Manziel had exhausted all his allies in Cleveland and was released in disgrace.
In two college seasons, he threw 63 touchdown passes. In two NFL seasons as a professional, he threw just seven. He was the prime example of Heisman Trophy success meaning nothing once you're a professional.
Edited by Akshay Saraswat