The FedEx Field is the home of the NFL's Washington Commanders as well as a popular venue for other sporting events and concerts throughout the year. Located on the outskirts of Washington D.C., it is a popular destination for some of today's biggest artists.
Artists pick the central location to attract fans from Maryland, Virginia, and Metro D.C. areas. However, one prominent artist has decided to avoid performing at this venue in the coming days.
This week, Taylor Swift announced that after a few years off from touring, she will be hitting the road once again in 2023. Swift will be embarking on an international tour called 'The Eras Tour', but has only released the dates for events in the USA.
•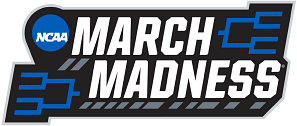 Swift's tour will not be making a stop at FedEx Field this time around and many fans believe that the stadium's poor condition is the reason for that. NFL fans have been calling for Washington Commanders team owner Dan Snyder to build a new stadium.
The stadium, which was built in 1994, has a capacity of over 80,000 fans and is currently ranked as the worst NFL stadium to attend. In 2018, Swift made a stop at FedEx Field but is skipping it this time around.
Fans in the D.C. area will have to travel to Philadelphia, where Swift will have two concerts, or head south to Atlanta, where the singer has two nights of concerts scheduled.
Swift's exemption of FedEx Field adds to list of reasons for new stadium
Taylor Swift's avoidance of FedEx Field on her upcoming "The Eras Tour" is just another clear indication that a new stadium needs to be built. Safety is a top concern at FedEx Field and may be the main reason why the tour chose not to include it.
Last January, after the Philadelphia Eagles defeated the Washington Commanders, a scary incident took place. As quarterback Jalen Hurts walked off the field, fans literally fell out of the stands, right in front of him as he reached up to give high-fives.
Hurts quickly came to their aid. Thankfully, none of the fans, mostly Eagles supporters, were seriously injured, but the situation could have been a lot worse.
A few days after the incident, Hurts sent a letter to the Washington Commanders as well as the National Football League stating his concerns for fans' and players' safety. He called for action on the incident and but months later, it doesn't appear that any further action has been taken.
There was another incident at FedEx Field last season when a sewer pipe appeared to burst during a Washington football game.
Last September, as Washington took on the Los Angeles Chargers, raw sewage leaked onto unsuspecting fans as they tried to enjoy the game. It was a disgusting surprise to the fans who paid good money to cheer their team on that day.
In November 2021, during a Monday Night Football game, the pipes seemed to burst once again, causing sewage leaks all over fans in their seats once again.
The constant issues at FedEx Field are just one of the many reasons why there are calls for Dan Snyder and his wife Tanya to sell the Washington Commanders. As of Wednesday morning, it appears those calls for change in ownership may be working. The couple has hired Bank of America to possibly help with a sale.
Edited by Akshay Saraswat