Tom Brady's retirement day finally came – again – as the 45-year-old quarterback decided to call it a career after his third season with the Tampa Bay Buccaneers ended in a disappointing defeat in the wild-card round against the Dallas Cowboys.
Brady had a 23-season career with many titles and accolades that made him the greatest quarterback of all time. Of course, he has won so much and has been the league's most popular player for so long that he has earned an awful lot of money through the decades.
Brady will now enter a 10-year, $375 million deal with Fox to become an analyst. The agreement was set to start once the quarterback decided to retire, and now the time has come.
•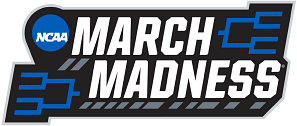 He joins a list of players from the previous decade who are now part of NFL broadcasts, such as Peyton Manning, Eli Manning and Greg Olsen.
While Brady hangs up his cleatts, his new deal kicks off instantly and he's still going to earn a lot of money. Although he's close, the former New England Patriots and Buccaneers quarterback is not a billionaire yet, as he has a current net worth of $250 million.
But adding his career earnings to his new Fox deal, it's still a very good amount of money, right?
Is Tom Brady a billionaire? New Fox deal set to kick in
Money is never going to be a problem for his family's next generation, especially as his former wife, Brazilian supermodel Gisele Bundchen, also has an estimated net worth of $400 million. Their kids will be alright.
You can also add to the fact that he has done a lot of advertising deals over more than two decades, but it's difficult to think that they'd completely bridge the gap for him to become a billionaire. He was also a big investor in FTX, the cryptocurrency company that went bankrupt recently.
It looks like there's still a way to go before Tom becomes a certified billionaire. But with his net worth and his career earnings, both in broadcast and as a quarterback, there's no doubt that he could have as much money as he wants.
Edited by Joseph Schiefelbein