The Dallas Cowboys fell once again in the NFL playoffs. Franchise owner/GM/Godfather Jerry Jones was once again asked to answer some pointed questions about the team's Super Bowl drought.
On February 2, at the Senior Bowl, Jones was asked about the Los Angeles Rams and the Philadelphia Eagles' aggressive approach in the offseason and how it ended with trips to the Super Bowl.
Jones took a sharp left, ducked right, and thought he sprang a right hook, saying:
•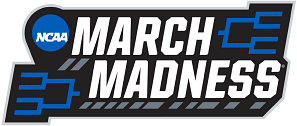 "Anybody who thinks I won't take a chance has misread the tea leaves. But I do think long-term. And I'm real hesitant to bet it all for a year."
Speaking in particular about the Rams and the Eagles' recent approach to getting to the grandest stage of them all, Jones added, per The Athletic's John Machota:
"We're seeing a couple of teams that have had some real success putting it all out there and paying for it later. Don't think that doesn't pop in my head and get my eye, as far as doing that."
Insinuating that Dallas prefer to think long-term, Jones claimed that the Cowboys are not averse to risk-taking.
Cowboys' Super Bowl drought extends as Jerry Jones preaches against risk-taking
While that is certainly up for debate, the fact remains that Dallas' Super Bowl drought has officially stretched to 27 years. The last time they reached the Super Bowl was in 1996 at Super Bowl XXX, beating the Pittsburgh Steelers 27-17.
In all, the Cowboys have reached eight Super Bowls, winning five of them.
For a franchise valued at $8 billion by Forbes, the Cowboys have spent most of the past few years bang in the middle of the pack. For all those years, Stephen A. Smith has been out there somewhere, smoking a cigar with a devilish grin across his face.
Dak Prescott's contract poses problems for Cowboys' cap space in 2023
The 2023 offseason now takes on renewed importance for Jerry Jones' franchise.
Per Over the Cap, the Cowboys will exceed the 2023 NFL salary cap by $5,303,002.
Offensive coordinator Kellen Moore is out and was unemployed for about 12 hours before the Los Angeles Chargers came calling.
Dallas currently has 18 players set to be unrestricted free agents. Tony Pollard, Dalton Schultz, Leighton Vander Esch and Donovan Wilson headline that group.
Which brings us to the quarterback problem. Dak Prescott's contract is guaranteed at $31 million in the upcoming season, carrying a cap hit of $49.1 million for the Cowboys, per Spotrac. Only Deshaun Watson has a larger cap hit at $54.9 million.
On top of that, Dallas will be paying Ezekiel Elliott $10,900,000 in 2023.
The Chiefs are paying their running backs $6.3 million this season, while the Eagles are shelling out $4m on their RBs.
All signs point to the Cowboys running it back (pun not intended, I swear) with Elliott despite Pollard outperforming him at various points during the season.
How Dallas maneuver themselves into Super Bowl contention in 2023 is anyone's guess.
The 49ers likely won't be cursed under center this way once again, while a number of the Cowboys' rivals project to kinda-sorta improve in one way or another.
Whether Dallas can crawl into Super Bowl contention with Dak Prescott under center is a question they will have to answer 49.1 million times between now and next January.
The only thing for certain is that Jerry Jones will be the one calling the shots, come what may (even if that means bringing Odell Beckham Jr. on board and doing little else). As Jones himself put it at the Senior Bowl:
"We have been in the middle here for a few years, but I like where we are right now, more in the middle."
Well, better 'the middle' than in the corner of a 1957 photograph depicting the events of September 9 at Arkansas' North Little Rock High.
We will see if Jones can turn Dallas around, he certainly has his work cut out for him.