Deion Sanders was recently hired as the head football coach at the University of Colorado after three seasons at Jackson State University. It was at Jackson State where the former Dallas Cowboys star discovered an issue with his left foot.
In a recent interview with GQ magazine, Sanders spoke in-depth about his bizarre foot issue and the impact it's had on him.
Sanders said:
•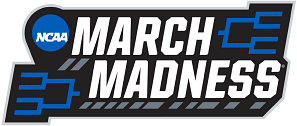 "I could easily shoot my foot and I wouldn't feel it. When I get up and pee, which I do several times a night, it feels like I'm carrying a club."
Doctors talked about amputating his left leg from the knee down. In the end, they saved his leg but removed two dead toes and took out two parts of his calf. After spending over three weeks in the hospital, Sanders lost around 35 pounds.
His left leg is now smaller, marked with rough and discolored skin, and deep impressions of where his flesh used to be. Deion Sanders walks with a modest limp that he does his best to work into a measured walk.
---
When did Deion Sanders first notice an issue with his foot?
Sanders had surgery to deal with a displaced toe and a hammertoe on his left foot, along with a swollen nerve. This took place during Jackson State's season back in 2021.
As a player in the NFL for 14 seasons, he was used to playing while in pain. Then one morning, Jackson State athletic trainer Lauren Askevold was changing his bandages.
Lauren observed that Sanders' both big toe and the toe next to it had turned jet black. The then-Jackson State head coach was admitted to the hospital that day. The prognosis was several life-threatening blood clots running down his leg from the top of his calf. Sanders also developed compartment syndrome, which stops blood flow to his left foot.
The Hall of Fame cornerback was interviewed by fellow Hall of Famer Shannon Sharpe on the Club Shay Shay podcast. Sanders spoke about the pain he deals with on gamedays as a head coach.
Deion Sanders said:
"Two or three times a day, I have to. It starts hurting after a few hours, and I have to keep the blood circulating to get movement out of it. Like, I can make it through like three-quarters of a game, then after that, I'm on meds and everything. I'm limping, I've got a little stroll at the beginning of the game, and right at the third quarter I'm limping like crazy."
The 55-year-old Sanders has overcome a great deal, including his left foot concerns. One thing is for sure: Deion Sanders is never one to give up.
---
If you use any of the above quotes, please credit GQ magazine, Club Shay Shay, and H/T Sportskeeda.
---