Jalen Hurts came in second place in the overall vote for the 2019 edition of collegiate football's highest accolade. With 841 votes and 2,608 total points, LSU passer Joe Burrow triumphed against Hurts, Ohio State quarterback Justin Fields, and Ohio State defensive end Chase Young.
Hurts' position as the 2019 Heisman runner-up made him the fifth player from Oklahoma to place among the top four finalists for the highest honor in college football. Even though Oklahoma's streak of consecutive victories had ended, it was nevertheless an incredible streak by any standard.
•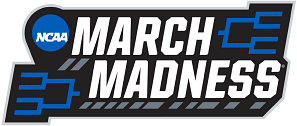 Numbers and victories are just as crucial to winning the award as any other factor. Joe Burrow earned the honor deservingly that year since no one accomplished that more than him. However, Hurts' performance in 2019 will be remembered as being among Oklahoma's most fruitful seasons ever.
Before 2019, an Oklahoma quarterback had won the Heisman Trophy with Baker Mayfield in 2017 and Kyler Murray in 2018, but Jalen Hurts could not carry on the tradition.
That season, Hurts continued to shine, passing for 3,634 yards, 32 scores, and seven INTs. He ran for 1,255 yards and 18 touchdowns, in addition to another TD on a catch.
---
Jalen Hurts had a good college football spell
In a quarterback booth that included Tua Tagovailoa and Mac Jones, who went on to become Heisman Trophy candidates and league-starting QBs, Jalen Hurts was once ranked first on the active roster.
Jalen Hurts attended Alabama, where he played as the team's second-string quarterback as a junior after serving as the team's starting quarterback for two years. He later changed schools and played his senior year at Oklahoma, where he inherited Kyler Murray's position and had his own Heisman Trophy-worthy campaign.
Jalen Hurts was the first quarterback under Nick Saban's guidance to score more than 11 rushing touchdowns in a season. In addition, he was the first passer to run for 120+ yards in more than one game and the first player in the Alabama record books to throw for 300 yards and run for 100 yards in one contest.
Hurts was the Heisman Trophy runner-up in his lone campaign at Oklahoma. He established the institution's single-season record for points scored by a quarterback (126).
Hurts was chosen as the 2019–20 Big 12 Male Athlete of the Year. The Philadelphia Eagles selected him in the second round of the NFL Draft.