NFL defenders are always looking to strike passers. That reality is well-known to Jalen Hurts, who was still recovering from a sprain to his throwing shoulder as the Philadelphia Eagles returned from a crucial bye week.
Before last week's matchup against the New York Giants, Jalen Hurts was a significant source of worry for Philadelphia supporters. During the regular season, he was out for Weeks 16 and 17, although he did participate in the last regular season game against the Giants.
•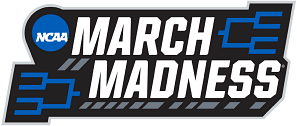 After a while, he put his injury worries behind him and prepared to play against the Giants. He tossed two touchdown throws in a solid first-half performance and scored on the ground as the Eagles defeated the New York Giants 38-7 in a dominant NFC divisional playoff game display.
There was no doubt that Hurts would be on the field against the San Francisco 49ers this week. He led the Eagles to the NFC East championship and the no. 1 overall seed in the NFC postseason in his second whole campaign as the starting QB and emerged as one of the game's leading offensive performers.
Hurts was resoundingly chastised by several NFL analysts and Eagles supporters alike after occasionally struggling as a signal-caller in his first entire season, but he debunked all those claims by dominating brilliantly in the pocket.
As a result, he is one of the front-runners for The Associated Press NFL MVP Award.
Jalen Hurts among AP NFL MVP finalists
Jalen Hurts ended the season with 3,701 passing yards, which was good for 10th in the league, having missed two late-season contests due to a shoulder injury. His passing rate of 101.6 and 8.0-yard average per attempt were third and fourth in the NFL, respectively.
Finalists for The Associated Press' 2022 NFL Most Valuable Player and Offensive Player of the Year awards include Jalen Hurts, Patrick Mahomes, and Justin Jefferson.
On February 9, the prize winner will be revealed at the NFL Honors. Josh Allen of the Buffalo Bills and Joe Burrow of the Cincinnati Bengals are also both finalist quarterbacks for the MVP.
Today's matchup against Brock Purdy and the 49ers will be on Hurts' mind. Although Purdy replaced an injured Jimmy Garoppolo later in the season, Hurts and Purdy have had great success with their respective clubs this year.