After a season with the Minnesota Vikings, defensive coordinator Ed Donatell was informed that he was fired from the team on Thursday.
He was hired by first-year head coach Kevin O'Connell last year as he assembled his coaching staff as he took over.
•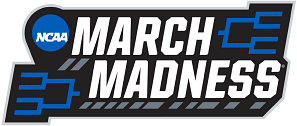 His salary from the last season was disclosed, but at age 65, he has a net worth of $5 million.
Although they finished the regular season 13-4, winning the NFC North, the defense was the team's weakest link, and Donatell couldn't make them better as the season went on.
The Vikings defense gave up the second-most total yards in the NFL, the second-most passing yards and were tied for the third-most points allowed. Minnesota's defense ranked 27th in DVOA.
Minnesota Vikings head coach Kevin O'Connell issued a statement following the release of Ed Donatell
Following the release of defensive coordinator Ed Donatell, Vikings head coach Kevin O'Connell and the team released the following statement:
"Today I informed Ed Donatell we will be going in a different direction at defensive coordinator in 2023. While this was a difficult decision because of the tremendous respect I have for Ed as a person and a coach, I believe it is the right move for the future of our football team.
"I want to thank Ed for his commitment to the Vikings this past season, for the positive impact he had on our players and coaches and for his role in helping me as a first-year head coach lay this foundation. We all wish Ed and his wife, Shari, only the best in the future.
"We will immediately begin our search to fill this critical role as we continue to build a championship standard for the Minnesota Vikings."
Some possible replacement candidates include Brian Flores, Mike Pettine, Vic Fangio and Raheem Morris.
After the Vikings lost to the Giants 31-24 on Sunday in the wild-card round, they will begin to search for a new DC as they look ahead to their 2023 season.
If you use any of the above quotes, please credit Kevin O'Connell, the Minnesota Vikings, and H/T Sportskeeda.
Edited by Joseph Schiefelbein