Respected college coach Kelly Bills' wife, Emily, died on Sept. 27, 2022. On a recent episode of "The Jimmy Rex Show", Kelly opened up about his wife's death. According to him, Emily died while they were visiting family at her childhood home.
He said that he remembered falling asleep with her on the night of her death, only to be awakened by her alarm at 7:30 AM the next morning. Kelly found Emily unresponsive and said he knew almost immediately that she was gone.
Kelly said he performed CPR on Emily until paramedics arrived, but none of their interventions saved her. He said discovering her unresponsive was "an electrical shock through his body."
•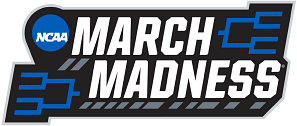 He also said the two had been in bed with their three-year-old child. Kelly Bills was then asked about the cause of Emily's death. He said that about three weeks after her death, medical doctors found numerous mutations in her DNA that her family was unaware of. This resulted in heart problems.
"Unfortunately, they were related to heart arrhythmia, an irregular heartbeat," Kelly explained. "We had no idea as there were no signs."
Emily was just 33 at the time of her death, and she and Kelly have three young children. The couple had so much to look forward to as Kelly was slowly but surely making his way up the ranks in college.
Emily, meanwhile, did a marvelous job at raising the family and being the much-needed support system for the young but versatile coach.
Who did Emily Bills leave behind?
Emily Bills was a loving mother and wife. She is survived by her husband Kelly, and her children; Brooks (9), Cooper (6), and Jace (3).
She is also survived by her parents, Jeff and Karen Smith, and grandmother Marjorie Cutchen Bone Crowley. Her siblings Kara (Taylor) West, Erin (Jon) Fife, Jeffrey (Melinda Free) Smith, John F. (Lindsey Layton) Smith, and Rebecca (Devon) McBee also outlived her.
As for Kelly, hopefully, he will find solace in things that made both him and Emily Bills happy during their time together.
Edited by Akshay Saraswat