The rock band known as O.A.R. -- short for "Of A Revolution"-- was formed over 20 years ago in Maryland in 1996. The group's ninth studio album, The Mighty, was released back in late March and quickly spawned a hit with "Miss You At The Time."
Together with American Authors, O.A.R. -- which consists of lead vocalist and guitarist Marc Roberge, guitarist Richard On, multi-instrumentalist Jerry DePizzo, bassist Benj Gershman and drummer Chris Culos -- will be hitting the road for a Live Nation-produced tour this summer.
Kick off on June 5th at the Hampton Beach Ballroom in New Hampshire, O.A.R. is scheduled to wrap the tour in the late summer. Currently, as part of Live Nation's National Concert Week promotion, $20 tickets for many of O.A.R.'s summer 2019 tour dates are available through May 7th.
•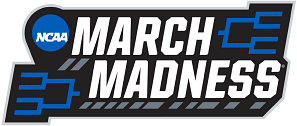 While interviewing O.A.R.'s lead guitarist Richard On -- who had previously spoken with me for Sportskeeda -- on the morning of May 1st, I threw in a few sports-related questions and those highlights are below. The full interview will be airing at a later date via the Paltrocast With Darren Paltrowitz podcast.
In the meantime, more on all things O.A.R. can be found online at www.liveoar.com.
People know about O.A.R. being big sports fans. How do you think the next season is looking for the Redskins?
Richard On: Well, I say this every year, it's looking pretty good. And then the season starts for them and it looks pretty bad. So I don't know. (laughs)
I've got high hopes. They plucked a couple great players from Ohio State so I'm pretty excited to see a stack of Ohio State on the Redskins. So I don't know, man, we'll see. It's always a gamble and I'm always disappointed.
So is there any team that all of O.A.R. is into besides Ohio State?
Richard On: I mean we're all pretty big [Washington] Caps fans just because we grew up in the area and that's kind of what we've got going on. Jerry is a [Columbus] Blue Jackets fan because he's from Ohio. And I'm rooting for them too just because our Caps got knocked out pretty early [of the NHL Playoffs].
But for the most part, football, when we're on tour and there's games on, everything shuts down on tour except for that game. There's no soundcheck, there's no catering, it's just time to watch football. (laughs)