Joe Burrow is the talk of the town as he gears up to lead the Cincinnati Bengals against the Kansas City Chiefs in the AFC Championship game. He has players and analysts raving about him, and even the Cincinnati mayor has jumped on the bandwagon.
As if that wasn't enough, he has now gone on to ingratiate himself with the gaming community after his latest revelation. Far from poring over films before a game, 'Joe Cool' instead plays Nintendo's "Super Smash Bros." every Saturday, whether it's the night before a game or on flights.
Many would say that a quarterback who has made back-to-back AFC Championships should not be this chilled out. While he has already been compared to Tom Brady and Peyton Manning in his young career, one could never imagine either of those quarterbacks not obsessing over football before a game.
•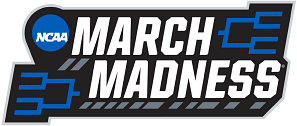 Due to his penchant for living life away from football, NFL fans have now come out in force to support Burrow. While some took a cheeky dig at inserting a clause for him to study more film, like there was for Kyler Murray with the Arizona Cardinals, others were unabashed in their love for the 26-year-old quarterback.
Some even went as far as to say that gaming is what helps with his quick reactions on the field to anything the defense throws at him. Here are some responses to the revelation:
---
Is Joe Burrow the only NFL quarterback who plays video games?
Video games are increasingly popular with NFL players and other sportspeople. Famously, Kyler Murray, who was slapped with a "study clause" in his draft contract with the Arizona Cardinals, is a famous "Call of Duty" fan. He did not find that distracting as he led them to the playoffs last season. However, this season has been a different story, as they missed out on playing in the postseason.
Another former league MVP who enjoys video games is Cam Newton. He has spoken about his love for "Madden NFL." As a quarterback in the league, it is not surprising that it is his gaming title of choice, and apparently, he is quite good at that as well.
Like Joe Burrow, he too has lost in a Super Bowl, but the Cincinnati quarterback will be hoping that is where the similarities end as he pursues the Lombardi Trophy this year.
Baker Mayfield might have had a rough few years as an NFL quarterback after being traded by the Cleveland Browns to the Carolina Panthers before he ended up with the Los Angeles Rams this season.
Though he seems to have found a bit of his mojo under Sean McVay, one wonders if there are times when he might have thought he was better off becoming a gamer. When he played for Oklahoma in college, that was a career option he almost chose as he was very good at "Halo 3."
So Joe Burrow is not the only quarterback who enjoys playing video games. However, based on his performances over the last two seasons, he certainly does not let it affect his performance on the field.
---
Which other video games does Joe Burrow play apart from "Super Smash Bros."?
Unsurprisingly enough, Joe Burrow can do it all. Not only is he establishing himself as a great quarterback, but he is also proving himself adept at video games. But "Super Smash Bros." is not the only video game he enjoys.
He revealed that he is a big fan of EA's shooter title, "Star Wars Battlefront," and enjoys playing it with his friends and teammates. He certainly seems like a man of many talents, as he masters not just playing on the field but multiple games off it.