There are currently two Kelce brothers in the National Football League, and they will be facing off in next month's Super Bowl at State Farm Stadium in Glendale, Arizona.
Jason Kelce is a star center for the Philadelphia Eagles, while Travis Kelce is a tight end for the Kansas City Chiefs. This will be the first time the brothers take to the Gridiron to face off against each other in the Super Bowl.
The monumental occasion will certainly be watched by their parents and their legion of fans across the league.
•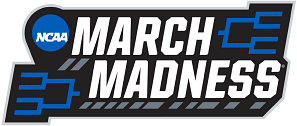 How did the Kelce brothers perform this season?
The Kelce brothers are among the best in their respective positions, and you can make an argument that they are, in fact, the best. Both brothers were named to the first All-Pro team for the season.
Travis Kelce had a typically excellent season with the Kansas City Chiefs, as the veteran flirted with Rob Gronkowski's tight end touchdown record all season long.
Even though he eventually fell short, he helped lead the Kansas City Chiefs to the number one seed in the AFC, while being their primary receiving threat.
Travis has been remarkably durable, braving injuries and helping the Chiefs reach yet another Super Bowl game. He put up a stat line of 110 receptions, 1,338 passing yards, and 12 touchdowns this season.
On the other hand, Jason Kelce added to his growing legend as one of the best centers ever to play American football. He ended last season under a cloud as the football world wondered whether he would retire and call it a career or stick around.
He picked the latter, and the Eagles will be eternally grateful. Jason Kelce has played at a high level this season, protecting his quarterback Jalen Hurts and further boosting his Hall of Fame-worthy resume.
When are the Kelce brothers meeting in the NFL?
Next up for the Kelce Brothers is a date in Glendale, Arizona, as they do battle in the 2023 Super Bowl. The game will take place on Feb. 12.
Donna and Ed Kelce will be looking on as proud parents, as it's not every day you see your children play against each other in American football's biggest game.