The 2023 Super Bowl game is slated to be hosted in State Farm Stadium, Glendale, Arizona. This stadium might sound familiar to casual NFL fans, as it is the home stadium for frequent league underachievers, the Arizona Cardinals. It is also worth noting that the Cardinals are the first NFL hosts in the past two seasons not to play in the Super Bowl game (and consequently win it).
The Tampa Bay Buccaneers hosted the 2021 NFL Super Bowl game and ended up victorious. The Los Angeles Rams did the same last season when SoFi Stadium hosted the Big Game and snagged the win. Times aren't looking too pleasant for the Cardinals. However, it's not all gloom for the people of Arizona, as their city will host the Big Game for the first time in ages.
The last time the State Farm Stadium hosted a Super Bowl was Super Bowl XLIX in 2015, when the New England Patriots beat the Seattle Seahawks in the game infamously headlined by Marshawn Lynch and Pete Carroll. Neutral fans will be hoping that such a play does not happen in Sunday's final game, as no one wants a contest of such importance to be decided in that manner.
•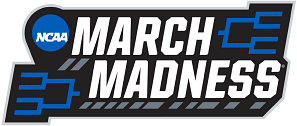 How does the NFL pick the Super Bowl location?
The NFL used to pick Super Bowl locations based on warm weather, but that criterion has changed. Instead, the National Football League stakeholders choose the Super Bowl host based on an impartial selection process that can take up to a year to perfect.
Once a selection is made, the city is notified of its appointment, and immediate preparations must be made to host the biggest game in American sports. Thousands of people work to ensure that the Super Bowl is successful, and the recruitment process begins the day a future host is announced. All volunteers and workers learn their obligations and undergo background checks in the lead-up to the game.
Besides having the volunteer staff and stadium ready for the Big Game, the host cities are responsible for working with law enforcement to secure all the venues, including the game site and the venues of other NFL events, host committee events, and media events.
The current NFL schedule
Only one game remains in the 2022-2023 NFL season: the Big Game between the Philadelphia Eagles and the Kansas City Chiefs. The Eagles got to this stage by steamrolling their way through the AFC Conference. They are making their first Super Bowl appearance since 2018.
Meanwhile, the Chiefs made the Super Bowl by beating every top dog in the AFC Conference and asserting their dominance. The Chiefs are fresh off eliminating the Cincinnati Bengals in their Conference Championship game, and they will hope to maintain the form next Sunday against the Eagles.
The 2023 NFL Super Bowl will be interesting, as the two best teams in the league are battling for the ultimate prize.