Green Bay Packers legend and NFL superstar Brett Favre is one of the greatest players to throw a ball, and he lit up the league for almost two decades. Favre was an amazing quarterback, but he never did know when to hang up his cleats, as the Hall of Famer retired a staggering three times!
Favre started his career with the Green Bay Packers, making them Super Bowl contenders as soon as he made his first start for the team. Before Aaron Rodgers, there was Brett Favre, and the Green Bay Packers adored their treasured second-round draft pick. That's why it shocked the Packers when Favre announced his first retirement after the 2007 season.
•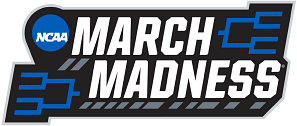 The Packers' sadness was short-lived as the famous shot caller decided to return to football before the start of the 2008 season. However, the Green Bay Packers' front office wasn't having it, as they resolved to trade the man that brought profound success to the organization.
Favre wasn't short of admirers and was promptly snapped up by the New York Jets for the 2008 season. The 2008 season was the worst of Favre's career, and he resolved to retire again following a tumultuous season.
However, Favre couldn't quite resist the urge to get back on the Gridiron as he returned for the 2009 season to play for the Minnesota Vikings. He fared better with the Vikings and helped the side advance to the NFC Conference Championship Game.
His last season in the league was 2010, in which Favre threw his 500th touchdown and 70,000th yard. Brett Favre finally called time on his career on January 17, 2011, as he said goodbye to football for the final time.
---
How did Brett Favre perform in the NFL?
Brett Favre performed at a Hall of Fame level for most of his NFL career and was regularly among the league's top five QBs. His career spanned twenty years, and he played for four teams. While the Packers didn't draft him, he made his name in Green Bay and built his legacy there.
Favre has won many awards in his NFL career, and his trophy case can rival the best of most eras. He was an MVP for three consecutive years and an NFL 1990 All-Decade team member. Moreover, he retired as the all-time quarterback wins leader and touchdown pass leader. Drew Brees and Tom Brady have since surpassed the above records. But that isn't a knock on Favre's legacy.
Favre played 302 regular season games and threw for 71,838 passing yards, 508 passing touchdowns, and 336 interceptions. He was a statistical marvel and was inducted into the Pro Football Hall of Fame in 2016.
Edited by Shubham Banerjee