If the Indianapolis Colts can find a way to add both C.J. Stroud and Marvin Harrison Jr. in the next two drafts, the future will be immensely bright for the struggling franchise.
The Colts are coming off an unpleasant 2022-23 campaign, finishing with one of the NFL's worst records of 4-12-1.
Head coach Frank Reich was fired midway through the season and replaced with former Colts center Jeff Saturday. Offensive coordinator Marcus Brady also lost his job, and quarterback Matt Ryan was a major disappointment as he was benched twice.
•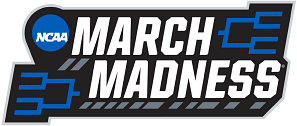 The Colts, who desperately need a quarterback, own the fourth overall pick in the upcoming 2023 NFL Draft. With that selection, the team could very well take Ohio State QB C.J. Stroud.
Stroud was sensational during his two years as the Buckeyes' starter. He completed 69.3% of his passes for 8,123 yards and 85 touchdowns. This past season, he threw for 3,688 yards and 41 touchdowns.
Although Ohio State lost to Georgia 42-41 in the 2022 Peach Bowl, Stroud was impressive with 348 passing yards and four TDs.
His Ohio State teammate Marvin Harrison Jr. won't be eligible for this year's draft since he's only a sophomore. But he'll be good to go in 2024.
Harrison was one of college football's best wide receivers this past season. The Philadelphia native racked up 77 catches, 1,263 receiving yards and 14 touchdowns, serving as Stroud's main weapon.
Harrison will likely be a top-10 pick in the 2024 draft. The rebuilding Colts will probably struggle next season, meaning it's realistic that they could land Harrison to pair with Stroud.
Indy fans would love to see Harrison wearing blue and white. His father, Hall of Famer Marvin Harrison, of course, played for Indianapolis from 1996-2008.
C.J. Stroud and Marvin Harrison Jr. could form the NFL's next college teammate QB-WR duo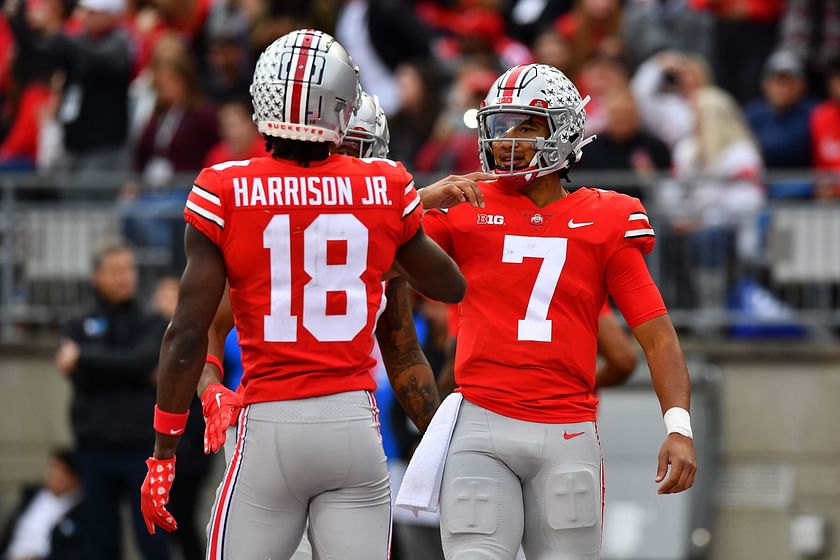 Over the past few years or so, there has been an NFL trend of quarterbacks reuniting with their college wide receivers. A good example is the Cincinnati Bengals' Joe Burrow and Ja'Marr Chase, who were teammates at LSU for two seasons.
We've also seen the Philadelphia Eagles (Jalen Hurts-DeVonta Smith), Miami Dolphins (Tua Tagovailoa-Jaylen Waddle), Las Vegas Raiders (Derek Carr-Davante Adams) and the Arizona Cardinals (Kyler Murray-Marquise "Hollywood" Brown) pull this off as well.
Stroud and Harrison could be the next duo in line. If it happens in Indianapolis, the Colts will be a successful team for years to come.