Due to injury, Jimmy Garoppolo will not play any part in today's NFC Championship game between the San Francisco 49ers and the Philadelphia Eagles.
The two-time Super Bowl champion sustained a foot injury during the regular season. He has not recovered well enough to be thrust into action against the Eagles.
Garoppolo should sit out this game, as the Eagles have one of the meanest defenses in the league. Plus, Brock Purdy, the quarterback who replaced him, has been sensational since stepping into the league. However, Jimmy G has still left the possibility open of returning for the Super Bowl should the 49ers advance.
•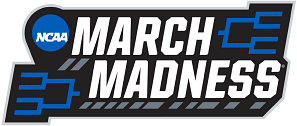 Garoppolo has always been a fierce competitor, and he still wants to lift a Super Bowl Trophy as a starting quarterback rather than as a backup. It remains to be seen whether Kyle Shanahan will cave into his demands, but first, there's a challenging Conference Championship game to be played.
Jimmy Garoppolo's fantasy outlook
Jimmy Garoppolo started the 2022 regular season as a backup to second-year quarterback Trey Lance. However, Lance sustained a season-ending ankle injury in the first game of the season, and Jimmy G was again thrust into the starting role.
Following this, Jimmy Garoppolo started ten consecutive games and played some of the best football of his career at the center. He led the 49ers to one of the best records in the NFC, playing with a swagger that we hadn't seen since his early New England Patriots days.
Unfortunately for him and his fans, he suffered an injury in his eleventh game of the season, and he hasn't taken to the Gridiron ever since. Brock Purdy has been sensational in his stead, so it's unlikely that the 49ers' coaching staff will rush him back to playoffs.
Garoppolo did not participate in practice all week long as he continued to rehabilitate his injured ankle. The veteran quarterback is not expected to play tonight, and Brock Purdy will continue at the center. With Jimmy G still needing additional time to heal from his foot injury, Josh Johnson is expected to continue serving as Purdy's backup.
How did Jimmy Garoppolo perform this season?
Jimmy Garoppolo entered this season as an afterthought and one of the more derided backup quarterbacks in the league. He was written off as early as the preseason, as the 49ers decided that Trey Lance was their man.
As fate would have it, Jimmy Garoppolo played ten more games than Lance, and he was one of the league's better quarterbacks before an unfortunate foot injury ruled him out.
Jimmy G was fantastic from a statistical standpoint this season. The veteran quarterback put up a stat line of 2,437 passing yards, 16 touchdowns, and a mere four interceptions over 11 games.