The Tampa Bay Buccaneers will play the Kyler Murray-less Arizona Cardinals today in Glendale. Due to a significant injury, Murray will miss the remainder of the season.
Due to injuries to Murray and Colt McCoy, Trace McSorley is preparing to start his first game for the Cardinals.
•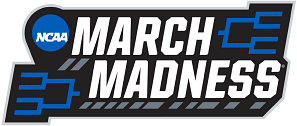 McSorley, a sixth-round selection for the Baltimore Ravens in the 2019 NFL Draft, has spent the season as the Cardinals' third-choice quarterback. Coach Kliff Kingsbury announced on Wednesday that McSorley will start against Tampa Bay as McCoy has not cleared concussion protocols.
Fantasy outlook for Cardinals QB Trace McSorley
When Kyler Murray damaged his ACL in the Week 14 game against the New England Patriots, a season that had been wobbling, finally collapsed.
With the Buccaneers traveling to Glendale, McSorley will be up against one of the best defensive units in the league. When he came into the game against the Denver Broncos, McSorley threw two interceptions. Although this week's circumstances are not perfect for Arizona, McSorley gets a chance to show the world what he is capable of.
The quarterback has two outstanding wide receivers to aim at in DeAndre Hopkins and Marquise Brown. Brown was gently introduced back into the team after a five-game injury absence and Hopkins has been in good form since returning from his six-game suspension to begin the season.
Expect McSorley to play valiantly, but he is not worth starting in fantasy football. You'd be better suited with any of the QBs set to start today and tomorrow, as McSorley is too much of an unknown quantity. With the fantasy season now in the playoffs, it's just too risky to start him. A poor score could spell the end, so play it safe if you can.
If you can pick up Aaron Rodgers or Baker Mayfield, they are likely to come away with a better score than McSorley in Week 16.