The Los Angeles Chargers are gearing up to play in the AFC wild-card round this weekend, but will have to do so without Mike Williams. The wide receiver, who has been dealing with an injury, was initially thought to be probable for Saturday's matchup against the Jacksonville Jaguars.
•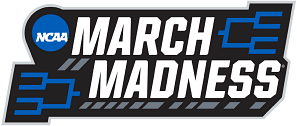 But on Friday afternoon, NFL insider Tom Pelissero tweeted that while William's X-Rays and MRI came back negative for any significant injury, further testing proved otherwise. Pelissero reported that further testing showed that Williams has a fracture in his back that will keep him off the field for several weeks.
That will now leave quarterback Justin Herbert and the Los Angeles Chargers without their top offensive weapon. Williams has missed four games this season for other injuries and was hopeful that he would stay healthy as they look to extend this playoff run past the wild-card round.
The wide receiver injured his back late in the Week 18 matchup against the Denver Broncos last week.
While many questioned Chargers coach Brandon Staley's decision-making and having him in the game last week, it appeared he had his reasons. One of those was to get the wide receiver additional snaps after missing several games this season. Unfortunately, that reasoning may have cost him his wide receiver for a significant period of time.
The Chargers were 8-4 this season when Mike Williams was healthy and on the field. They were just 2-4 when he didn't play. This will be the first playoff appearance for the Chargers since 2018. That season, they made the divisonal round after defeating the Baltimore Ravens in the wild-card round.
How long has WR Mike Williams played for the Chargers?
The Chargers drafted wide receiver Mike Williams out of Clemson University with the seventh overall pick in the 2017 draft. He started just one game, while playing in 10 games, in his rookie season. But his second pro season proved to be just the breakout he needed, recording 10 touchdowns and over 600 receiving yards.
In 2021, he hit a career-high in receiving yards with 1,146 and nine touchdowns. After the season, he signed a contract extension with the Los Angeles Chargers, a three-year deal worth $60 million.
f the Los Angeles Chargers can get past the Jaguars, they may have a chance at seeing the wide receiver return later in the playoffs.
Edited by Joseph Schiefelbein