"Jalen Hurts, MVP" has a particularly strong ring to it, especially now that he has been definitely confirmed to be among the finalists, but does the Eagles QB deserve to win the award?
Having led the Philadelphia Eagles to a league-leading 14-3 record in 2022, the former University of Oklahoma starter is one of the frontrunners to claim the prestigious award, alongside Patrick Mahomes.
•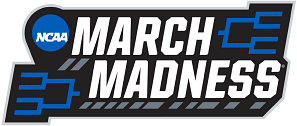 This past year, 2022, was Hurts' breakthrough year with the Eagles. His first year as a starter in 2021 only produced eight wins.
This campaign has been much more consistent, and the results have evidently been better. He has thrown for 3,701 passing yards and has thrown 22 touchdown passes.
These numbers are a significant drop on those put up by Mahomes, but Hurts has missed games through injury and also plays in a different style of offense.
Defensive coordinators would suggest that Philly's scheme is equally as unplayable when it works, but it relies more on outsmarting defenses than pure QB play.
A shotgun, RPO-based scheme which relies heavily on read-option play calls means Hurts isn't going to get the freedom to throw bombs down the field on a regular basis.
His numbers will never rival those of the Chiefs' starter, yet he is equally as valuable, just in different ways.
What are the stats and records behind the Jalen Hurts MVP run in 2022?
For all the quantifying statements made about Nick Sirianni's offensive scheme, you can't go wrong looking at the statistics produced by Jalen Hurts in the 2022 season.
He has turned into a dynamic starting quarterback, which has impressed so many after suggestions in 2021 that he was too much of a passer to thrive in the Sirianni system.
Hurts' 3,701 passing yards are the 10th most in the NFL this season. Of those 10 QBs, Hurts' return of just 22 touchdown passes are the lowest.
Now this may sound confusing for an MVP-candidate, but it simply highlights the unique nature of the scheme.
Hurts excels in other ways. He has thrown just six interceptions all season, which is the fewest amongst those 10 aforementioned quarterbacks.
Hurts is ranked third among quarterbacks with over 1,000 passing yards, in terms of yards per attempted pass. He averages eight forward yards per attempt.
Where you see the true value of the 24-year-old is in his rushing contributions. Many thought Lamar Jackson was the benchmark for being a dual-threat QB and rusher, but Hurts has taken this to another level in 2022.
The 2022 season has seen Jalen Hurts become the first QB in league history to amass 10 rushing touchdowns in consecutive seasons.
He was also the first-ever player in his position to produce 10 rushing touchdowns and have 100 quarterback-rushes in a single campaign. He also boasts a grand total of 4,230 offensive yards.
This is what makes Hurts so difficult to play against. It's hard enough knowing how to read or predict a Sirianni offense, but when Hurts is equally adept at throwing or rushing, you don't really know what he's going to do until he's done it… and by then, it's too late to prevent it succeeding.
Why does Jalen Hurts deserve to win the 2022 NFL MVP award?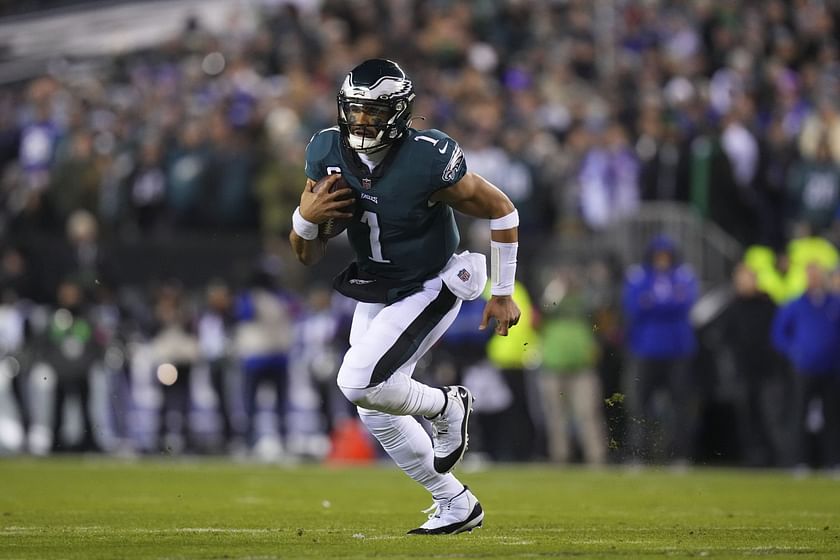 If you were asked whether or not Jalen Hurts is the best quarterback in football, you would probably answer no. Most people would concur with that view.
He isn't Patrick Mahomes. However, if you were to frame the question in a way which asks whether Hurts is the most suited QB to his team's offensive style, there would be many more yes responses.
Hurts has been as important to the Eagles' success as any other player, perhaps even more so.
When you have a season as good as Philadelphia has in 2022, your star players deserve to be recognized.
Nobody could come close to the Eagles. They finished with the best record in the NFL. How can you not consider the best player on the best team to be the standout MVP candidate?
As well as the obvious Jalen Hurts MVP play out on the field, you must also take into account the improvement from 2021.
It is virtually the difference between night and day. You can't recognize the Jalen Hurts we've seen this season versus the one who struggled to shine last year.
Remember, there were people who encouraged the Eagles to move on from him in the offseason, yet now he is considered a serious MVP contender.
He has played at such a high level and contributed to his team while also being consistent. Can you really say anyone has had a better all-round season than Jalen Hurts? That's what the MVP award should be for, not necessarily the most talented player.
What could derail the Jalen Hurts MVP train?
Often, MVP awards are given based on individual numbers and statistics. In the case of the 2022 season, Patrick Mahomes' individual stats are significantly better than Jalen Hurts'.
That is an immediate knock against him. There is also a sense that Hurts is helped too much by his system.
Even though there are those who say he makes the Eagles offense as effective as it is, you look at Mahomes and the Chiefs and think there is no way anyone else could do the things he does in Kansas City.
The 2022 edition of the Associated Press' MVP award will see a change in the way voting is done.
Previously, 50 members would nominate one player to receive the award. This year, each of the 50 members will list the finalists 1-5, with the top vote going to the player they think has performed best.
This will bring more variety in the voting, but it could prevent Jalen Hurts from claiming the prize. In previous years, people may have felt Hurts deserved recognition for his season and given him their pick for the MVP award.
In 2022, it is far easier to place Hurts second on a list, still giving him recognition, while also ensuring that the overall award goes to the player with the best individual stats in the regular season.
The race between Jalen Hurts, Joe Burrow and Patrick Mahomes is close. All three candidates have their merits, but until voting is completed, the thing to remember is that Hurts was the best player on the best team in the NFL… and that will count for a lot.