Travis Kelce is one of the NFL's best tight ends while his brother Jason is one of the top centers. However, according to Travis' sister-in-law Kylie Kelce, the Kansas City Chiefs star is quite the uncle to his nieces. Kylie told People magazine that Travis does whatever his nieces tell him to do.
Kylie said:
"Our oldest, she's our boss. She's our ring leader, and she just has demand after demand for him. And I'm like, 'Trav, you know you can tell Wyatt no?' He was like 'Yeah, I don't think I can.' And so he will do it. She'll be like, 'Jump up and down.' He'll do it. 'Roll on the floor,' he'll do it. 'Be the pony.' He'll do it."
•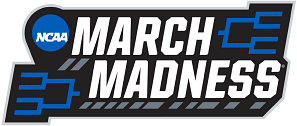 So he's all-in when it comes to being an uncle. He is the epitome of an uncle, just through and through."
This season, Travis Kelce led all tight ends with 1,338 yards and 12 touchdowns. It marked the third time in his career that he has had over 1,000 yards and 10 or more touchdowns in a season. The former Cincinnati Bearcats standout is a four-time All-Pro and is getting ready to play in Super Bowl 57. It will be his third career Super Bowl appearance, but this one will be a bit more meaningful.
---
Travis Kelce will face off in Super Bowl 57 against someone he knows all too well
The Chiefs star will face his brother, Philadelphia Eagles center Jason Kelce, as Kansas City faces Philadelphia in Super Bowl 57. It marks the first time that two brothers will play one another in a Super Bowl. Both brothers were teammates in college with Cincinnati and have a popular podcast entitled "New Heights".
While it is a big deal for Travis and Jason, it is an even bigger deal for their mother, Donna Kelce. In an interview with John Clark of NBC Sports Philadelphia, she spoke of her sons and the emotional aspect of the game.
Donna Kelce said:
"You get the emotional side of it and that's what's daunting. What's gonna happen to our relationship after this? I know that somebody's going to be heartbroken, I know that eventually that pain will go away. They're just two competitors, neither one of them wants to lose."
Over 150K fans signed a petition for the NFL to have her do the coin toss, but the league already has someone doing it. Super Bowl 57 has many amazing storylines but the one with Travis Kelce and Jason Kelce is one to watch for.
---
If you use any of the above quotes, please credit People magazine, NBC Sports Philadelphia, and H/T Sportskeeda.
---
Also read: Travis Kelce vs Jason Kelce? Data shows massive support for Chiefs TE ahead of Super Bowl
---